Do you know which tonneau cover company is leading in America? BakFlip tonneau cover company is one of the biggest and foremost that makes valuable, sturdy, and up-to-the-date truck bed covers. However, many consumers mentioned Bakflip covers troubleshoots. In this way, I will demonstrate the Common BakFlip MX4 Problems with their solutions.
Best Tonneau covers are everything you need to protect your cargo, plus your truck's bed. Investing in a tonneau cover is worth it in the end, as it increases the resale value of your vehicle. Moreover, it improves fuel efficiency. Despite all the facts, some tonneau is not well made, or you can say they need some modifications to become reliable and durable.
Let's dive into the common problems of the BakFlip MX4 tonneau cover. And you do not get worried if you have it. I will provide you with some amazing and handy solutions to these troubleshoots. 
BakFlip MX4 Problems with their Solutions
Tonneau covers are an innovative truck accessory protecting everything from harsh outer elements. But a few problems pop up in the context of BakFlip MX4. So, let's discuss them.
Water Leakage – Does BAKFlip MX4 leak?
If you are a user of BakFlip MX4, you must go from the same issue of water leakage. Many consumers have faced difficulty with leakage in this tonneau.
As BakFlip is a renowned and high-quality brand for tonneau covers, it is not accepted that their covers leak. BakFlip company claims their MX4 tonneau cover is not water resistant and not 100% waterproof. Which means you can expect a leakage in your truck bed. 
Surely, no one wants their tonneau to get leaked and wet their luggage. But what can you do at this stage?
Solution
To cope with this issue, you can install a rubber seal around the truck's surface. Even though you have a drainage system, a weatherstrip makes your tonneau more water-resistant and keeps your well dry and safe.
You can also read about: Bakflip MX4 Vs Revolver X4s – Which One is Best?
Fit the Cover Inaccurately
Many consumers do not know the exact method of installing the tonneau and end py fitting it wrongly. Or if you purchase a tonneau cover online, you have to install it yourself, and you might fit it wrongly, which causes leakage and flapping of the tonneau cover. Many Bakflip tonneau covers have changed methods of installation; some lock at the tailgate and many do not.
Well, tonneau cover performance depends on the right installation and appropriate fitting.
Solution
If you are a newbie to tonneau cover, you should call a manufacturer to fit it accurately. Otherwise, only buy online if you are sure whether you can fit it at home. 
Clamps Issues
One of the Common BakFlip MX4 Problems are the clamp issues. Bakflip uses low and poor-quality clamps in manufacturing the MX4. This results in lesser security because the rail trucks do not fit tightly to the cargo rails and are ineffective in giving 100% security from the snow and rain. 
Regardless of this, MX4 also lacks low quality and an aggressive latch mechanism that won't open and close smoothly.
Solution
For the clamps, contact the BakFlip company and ask the dealer to swap them with well-made clamps. Moreover, to cope with latch issues, apply lubricant that makes sliding smooth and easy.
Read in detail about Bakflip MX4 VS F1 Tonneau Cover – Comparative Analysis
More Plastic than Aluminum – Material Issue
One of the common troubleshooting of BakFlip tonneau covers is they are not constructed with high-quality material. And their MX4, which must be made of aluminum material, now manufactures with plastic. It disappoints many users who have it.
Recently, BakFlip has accepted these issues and declared that they changed their material from aluminum to plastic to improve its functioning and durability.
Changing the material of MX4 decreases this tonneau cover's quality and overall performance. Also, the latest version is less robust and sturdy.
It really saddens the users and those who purchase it online and now get them in their hands in a day or two.
Solution
If you expect to get a tonneau cover in aluminum material, then do not buy it. Rather choose other company covers which manufacture from aluminum and stay durable and reliable.
MX4 won't close all the way
If you seek an issue of cover not closing all the way towards the tailgate, it must happen due to different things.
Check the cover and the bed rails to see if something causes the closing problem.
The other reason for not closing includes the misalignment of the cover. If it gets misaligned, carefully try to adjust or fit it again.
It is hard to open
One of the main reasons the cover when it is not open smoothly is the gas struts. Another possibility of the MX4 tonneau cover is it might not be lubricated for a long time.
Note: you can lubricate the cover by yourself; however, do it carefully because the gas struts get damaged, and you will need to replace them.
Cover rattles
It is expected from a tonneau cover to make noise. But do you know why it happens? This is because the seal around the truck gets damaged. Replace the seal to prevent this issue. However, if the problem persists, it is time to change the tonneau cover.
How secure is BAKFlip MX4?
The BakFlip MX4 tonneau covers manufacturers with durable aircraft aluminum material that is reliable and durable. Moreover, it provides security against thieves. The cover is hard and non-flimsy to peek inside the truck bed.
Is BAKFlip MX4 easy to break into?
Bakflip MX4 tonneau cover is so popular among truck owners. However, it has cons that make it less attractive. And one of them is a knife that can easily cut it. It is easy and quick to open a tonneau cover when two people are doing it. Besides, it gives the driver peace of mind that the items in the truck's bed remain safe from the thief's eyes. 
You can get deep insight: How to Stop Tonneau from Getting Stolen? 6 Easy Tips to Follow.
BakFlip MX4 Pros and Cons
Pros
Reduce aerodynamic drag.
It flushes mounts inside the bed rails and gives a smooth, low-profile look.
Expose stake pockets for attaching other accessories.
MX4 is budget-friendly.
Cons
The cover leaks.
Latches won't slide smoothly.
Dents and scratches can be visible.
Summing Up – Is the BAKFlip MX4 worth it?
What are your thoughts after reading the entire article? Although BakFlip MX4 does not provide the best security and protection, it is still a good option. The process of installation is straightforward. Moreover, the cover does not break the bank if you need something inexpensive to install over your exposed truck.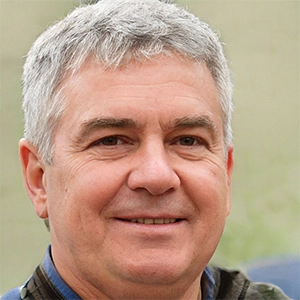 Joshea Mark is a trucker with a wealth of experience and a keen eye for quality. He has spent countless hours on the road and knows firsthand the importance of having a reliable tonneau cover to protect his cargo. That's why Joshea is so passionate about sharing his knowledge and expertise with others.
At Best in Tonneau Covers, he reviews the latest and greatest covers on the market, compares different brands, and writes buyer guides to help truckers like himself make informed decisions. Whether you're a seasoned pro or new to the world of trucking, Joshea's insights and advice are sure to be valuable. His writing is authentic and personal, reflecting his years of experience and his genuine desire to help others.