My friends and others often asked me about using the Tonneau cover with a RAM box, and I also got queries on social media. People usually come up with such a statement, Can you use a tonneau cover with RamBox? In addition, I received many inquiries regarding the RAM box and its use along with Tonneau covers.
By observing the scenario, I designed a detailed article covering all the queries and details in the context of this topic. In this article, I will teach you about the RAM box and its association with the Tonneau covers and trucks.
What is a Cargo Storage Management System?
It is a system designed by the manufacturer in which they provide users with a safe and secure toolbox. These toolboxes are installed in trucks and can also be locked after putting the stuff in them.
Are Ram boxes secure?
The absolute answer is YES; they are secured as they can be locked as the door locks. RAM box, a Toolbox, and a built-in truck are to keep the stuff safe.
RAM boxes are phenomenal. They can secure small or oversized items. The large stuff like golf sticks, fishing equipment, shovels, and much more you want to adjust in them. RAM boxes are the best in their quality also. Now they are vigorously popular among the customers.
RAM Box and Water Resistance
The RAM box system of cargo security is safe and sound for cargo management. It can prevent the cargo stuff from rain, dust, ice, and snow. You can travel with this box as far as you can. These boxes will provide your demanded security.
In addition, If you use your RamBox as a cooler for tailgating or other occasions, you can conveniently drain melted ice since the RamBox Cargo Management System contains a drainage outlet.
RAM Box with RAM Models
RAM boxes are available with the following models:
RAM 1500 Quad Cab
RAM 2500 Crew Cab
RAM 1500
RAM 1500 Crew Cab
RAM 3500 Crew Cab
RAM 3500 Mega Cab
RAM 2500 Mega Cab
Best Tonneau Cover for RAM 1500
5.7′ rambox tonneau cover to 6.4′ rambox tonneau cover, the finest tonneau covers are premium Tri-Fold or folding models. These folding tonneau covers use an aluminum frame that is lightweight yet strong and durable.
The covers are well made and feature rust and corrosion-resistant structural foam panels.
Removing and mounting the hinged cover from the rear is a straightforward two-step procedure that takes only a few seconds.
You may also be interested in:
Single-Piece Tonneau Cover
A single-piece or a one-piece tonneau cover is also a popular option for Rambox models other than the Rambox. It is made of a sturdy dual-wall design with an inner and an outer liner to prevent breaking.
This cover is helped in rising by two gas-powered dampers. For added security, the Tonneau incorporates a built-in tailgate lock. These tonneau covers are all created specifically to complement the design of your truck.
RAM Multi-Role Tailgate
Ram has taken advantage of the fact that everyone seems to be focused on creating better batteries to accomplish something that no one else had previously considered: entirely remodel the tailgate of its Ram 1500 pickup vehicle.
The brand-new Multifunction Tailgate is now available on all Ram 1500 pickup trucks for the first time. Ramping up is made simpler by having access to the bed close to the bumper.
If no RAM multifunction tailgate is used, you step over the tailgate as you usually would. Additionally, it makes moving heavy boxes or freight much simpler.
Additionally, it makes it simple to unload your stuff because your back won't have to suffer from having to lift them over the barrier.
Conclusion | Can you use a tonneau cover with ram box?
In this article, I explained everything in the context of the use of RAM boxes and the use of Tonneau cover with the RAM boxes. RAM boxes are a handy product for the security and safety of the stuff. This article will help you to get better information regarding the RAM boxes. So, yes, you can use it together. Tonneau covers are essential for safe and better traveling, and the addition of RAM boxes make the Tonneau covers more beneficial and productive for traveling and the security of goods.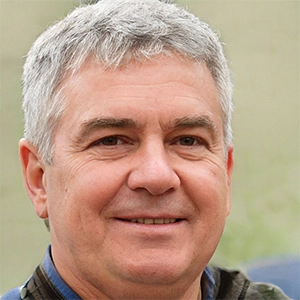 Joshea Mark is a trucker with a wealth of experience and a keen eye for quality. He has spent countless hours on the road and knows firsthand the importance of having a reliable tonneau cover to protect his cargo. That's why Joshea is so passionate about sharing his knowledge and expertise with others.
At Best in Tonneau Covers, he reviews the latest and greatest covers on the market, compares different brands, and writes buyer guides to help truckers like himself make informed decisions. Whether you're a seasoned pro or new to the world of trucking, Joshea's insights and advice are sure to be valuable. His writing is authentic and personal, reflecting his years of experience and his genuine desire to help others.