Have you ever tried DNA Motoring truck bed covers? I owned a Chevy Silverado pickup for my cargo business. To make my journey worry-free, I purchased a DNA Motoring Soft roll-up tonneau cover. It worked amazingly for me, and I did not face any difficulties since I installed it. So, I decided to make a comprehensive guide on DNA Motoring Truck Bed Soft Vinyl Roll-Up Tonneau Cover Review.
DNA Motoring truck bed soft vinyl roll-up tonneau cover offers excellent performance and the next level of security. Moreover, the tonneau cover confirms the strength, durability as well as longevity of the material.
It is a high-quality tonneau cover that ensures your cargo remains safe and dry. Not all tonneau covers provide the same level of protection and rely on the cover's type, material, quality, and strength. I have comprehensively written down the DNA Motoring complete review in this article.
So, keep scrolling to find out more about this product.
DNA Motoring Truck Bed Soft Vinyl Roll-Up Tonneau Cover Review
In this review, I will discuss every bit of this tonneau cover and its pros and cons. Read the following paragraphs to learn more about the DNA Motoring tonneau cover. They will help you decide whether to buy a tonneau cover and which one is best for you. But firstly, let me give you a quick overview of this product's features.
Also, read about the Detailed Review of Gator FX Tonneau Cover Review
Key Features and Specifications
Here is a quick rundown of the key features.
Brand: DNA Motoring
Style: roll up
Material: Vinyl
Exterior: Anodized/Matte
Lock type: tailgate
Bed access: 100%
Item weight: 29.5 pounds
Package dimensions: 78 x 11.5 x 5.2 inches
Compatibility:
DNA Motoring soft vinyl tonneau cover fits 14-18 Silverado and Sierra 1500 with 6.5' bed, 2019 Silverado/Sierra 1500 LD with 6.5' bed, 15-19 Silverado/Sierra 2500 HD 3500 HD with 6.5' bed.
Material
What is the most critical thing when purchasing a tonneau cover? Well, for me, it is the material and the quality of the material. The material is like the first foundation of the tonneau cover. And all the things will fall after this. The DNA Motoring roll-up tonneau cover is made with durable soft vinyl material. It can withstand every weather condition.
The exterior surface of this tonneau cover has an anodized matte finish. Which means it is scratch and marks proof. DNA soft roll-up has velcro edges that seal against the truck bed.
Get an Idea of the materials here at Polycarbonate VS Aluminum Tonneau Covers
Design
This soft roll-up tonneau cover flush mounts inside the bed rails and allows a smooth, low-profile design. Furthermore, this low-profile design combines with an anodized matte finish that complements its overall look.
As for the type, the DNA Motoring tonneau is a soft roll-up tonneau cover.
How much does it protect the cargo? It adds protection and security to the truck. Moreover, the cover allows complete bed access when it rolls up to the cab window. Use the hook and loop strap to secure the cover in its place.
The hook and loop straps are located at the front of the vehicle. So fasten the cover with buckle straps when you roll up the cover near the windscreen. In addition, it gives you 100% bed access to add large or massive cargo.
Security
Another major factor why I purchase this tonneau cover is its ultimate security. Many believe that a soft vinyl roll-up tonneau cover does not provide significant security to the truck's bed.
Although it is a soft roll-up tonneau cover, it gives the cargo security and protection from harsh outer elements.
This tonneau cover has a tailgate lock, meaning no one gets access to the bed unless he opens the cover. If the tailgate is shut, your cargo remains safe.
How to open the cover?
Simply unlock the lock and lower the tailgate. The cover has velcro edges. Roll the cover towards the bulkhead and secure it by using buckle straps. It gives you complete bed access if you want to put oversized or large items in the truck's bed.
Ease of Use
Why I opt for this tonneau cover is simply the ease of use this cover offers. This cover is straightforward, from installation to getting access to the truck bed.
The velcro attached to the sides of the tonneau cover is strong. You can even roll the tonneau cover-up by using one hand. Just unlatch the cover from the sides and roll it toward the bulkhead, and you are good to go for putting large cargo.
Weather protection
The main reason for installing and adjusting a tonneau cover is to protect the cargo from the outer natural elements. And I am happy to announce that this DNA Motoring tonneau cover sits up the bed rails and has anti-curl corners that guarantee the cargo in all weather; rain, snow, dust, etc.
Even though it is a soft vinyl roll-up tonneau cover, it still works amazingly to shield the truck's bed.
Read our explanatory post about Tonneau cover waterproofing: Are tonneau covers waterproof? Detailed Analysis
Installation
The roll-up tonneau cover is the easiest among all the tonneau covers for installation. It took me hardly 15 minutes to adjust to this roll-up truck bed cover. Don't know How to Install a Tonneau cover? Learn from here.
The cover came pre-assembled. No particular kind of tools and drilling is required. Moreover, the clamps are easy to mount onto the inner side of the rails. It ensures that the bolts are snugly fit to provide tension and security.
When I placed the cover onto the front side of the vehicle, I ensured that it was aligned; otherwise, it would create a problem for you. After this, I unrolled the cover and pulled out the sides of the cover to make it a drum-like tight.
Note: If your truck has a bedliner installed, you might need to cut or trim it before fitting the tonneau cover.
Pros
The installation is straightforward and hassle-free.
Allow the low-profile design to the truck. 
The quality of the material is good.
Improve fuel efficiency by reducing airflow.
It is worth every penny.
Cons
It could be more watertight.
Due to the vinyl material, the cover causes delamination.
FAQs
Do soft tonneau covers keep water out?
No tonneau cover is 100% watertight. It only keeps the water out of bed and can be called water resistance. As far as it is concerned, soft tonneau covers are not mechanically waterproof. I recommend you go for a hard tonneau cover if you want your cargo safe and dry.
How does a roll-up tonneau cover work?
A roll up tonneau cover is easy to use. To operate the roll-up, unlock the lock, lower the tailgate and release the latch. Then roll up the cover near the bulkhead and secure it with buckle straps.
Are roll-up bed covers secure?
Every roll-up tonneau cover has its own specific locking mechanism that keeps the cover in its place without causing it to shift and move. This is commonly done using a strap for ordinary rolling coverings. A premium latch usually secures the premium rolling tonneau coverings in place.
Epilogue – Are roll-up truck bed covers worth it?
A DNA Motoring soft vinyl roll-up tonneau cover gives exceptional protection and security to the truck's bed. Moreover, they are handy to use. It is a perfect tonneau cover where you spend little but gets more. If I conclude all the above articles, there is no doubt that roll-up truck bed covers are worth the money.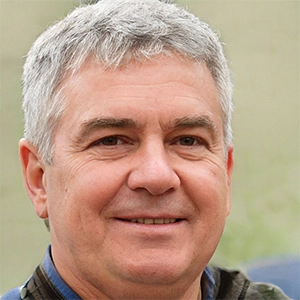 Joshea Mark is a trucker with a wealth of experience and a keen eye for quality. He has spent countless hours on the road and knows firsthand the importance of having a reliable tonneau cover to protect his cargo. That's why Joshea is so passionate about sharing his knowledge and expertise with others.
At Best in Tonneau Covers, he reviews the latest and greatest covers on the market, compares different brands, and writes buyer guides to help truckers like himself make informed decisions. Whether you're a seasoned pro or new to the world of trucking, Joshea's insights and advice are sure to be valuable. His writing is authentic and personal, reflecting his years of experience and his genuine desire to help others.