Considering the Gator Fx for your truck? Our in-depth Gator Fx Tonneau Cover Review has everything you need to know. From its durable construction to its easy installation process, we'll cover all the key features and benefits of this popular Tonneau cover. Plus, we'll provide honest feedback based on our own experience using the Gator Fx cover.
Features & Key Specs of Gator Fx Tonneau Cover 
Finish: it comes in a Gloss
Weight Capacity: it can handle about 300lb of weight
Core Material: Made up of Aluminum
Brand: Gator Tonneau Cover Manufacturers
Gator Fx Tonneau Cover Review 
Gator Fx Tonneau cover is made with heavy-duty aluminum slats and a UV-protected vinyl cover, the Gator FX Tonneau Cover is resistant to water, dust, and UV rays, making it an ideal choice for truck owners who want to keep their cargo safe and secure in any weather conditions.
One of the things that I like about the Gator FX Tonneau Cover is its stylish and sleek appearance. The low-profile design provides a streamlined look that complements the overall look of the truck. The cover's clamp-on design also makes it easy to install, without the need for drilling or special tools.
Another aspect of the Gator covers is that they can bear about 300lbs, and I like its strength and holding capacity. Also, it provides an easy and smooth installation because no drilling machine is needed.
The lock mechanism entirely depends on the tailgate lock. It becomes more secure when the tailgate is locked as it does not come with any built-in lock system. So a locked tailgate is an ultimate protection.
Testing:
During my tests, I observed that the Gator FX Tonneau Cover provides excellent protection against rain and moisture. The cover's tight seal and reinforced corners prevent water from seeping through, keeping the truck bed dry even during heavy downpours. Additionally, the cover's weatherproofing capabilities were put to the test during a windy day, and I was impressed to see that the cover remained securely in place, without any signs of flapping or moving around.
Pros and Cons of the Gator Fx Tonneau Cover
There are some pros and cons I observed when I was using this product. In my opinion, This product has more pros than cons. But as a Tonneau cover expert, I have to provide you with all possible features and flaws in the Gator Fx Tonneau cover.
Pros
The installation process was simple and easy. That makes it more user-friendly.  
Excellent quality and very smooth when it comes to its operational aspects.
Most leaks can be effectively directed out of bed by the drain channels and tubes.
Cons
This cover is ineffective against the automatic car wash; brushes and other washing tools can harm it.
There are times when rubber boxes are broken during delivery.
For more detailed reviews, you can head to Best in Tonneau Covers.
Gator fx vs. Bakflip mx4 | Summarized Comparison
People demand a comparative review of all types of the Tonneau cover. So sometimes, they asked about the nature of Gator Fx and Bakflip MX4. Sometimes they asked about the complete and comparative review. After observing the scenario, I decided to deliver some words on the topic.
I have used both of the brands. So in this section, I will give you an overview of the characteristics of both Tonneau covers. Firstly, I will share about the Gator fx Tonneau cover.
Gator Fx Tonneau Cover
Gator fx is a three-panel Tonneau cover with fiberglass-reinforced polymer material coated with aluminum powder.
The opening of the Gator Tonneau cover panels is very smooth and provides a vast space to access the truck bed.
The EPDM seals provide a water resistance approach and protect against leakage.
The lock mechanism in the Gator Fx Tonneau cover depends upon the tailgate lock. Once the tailgate is locked, Gator Tonneau covers provide much security.
BAKflip mx4
Bakflip covers are also premium quality Tonneau covers. These Tonneau covers are also tri-folded in their structure.
It has strengthened pop rods that provide full bed access.
The EPDM seals are also available in the BAKflip Tonneau covers. These seals work as protection against water leakage.
You can use it by pulling the string installed in it.
Note: The lock system in this type of Tonneau cover is not so reliable. I found both covers vulnerable in the context of the lock system.
Are Gator and BAKFlip the Same?
It is another very interesting topic that people ask me on social platforms like Reddit. They asked about the basic difference between them. As I used, both of them have significant differences concerning their nature, but they offer OEM and belong to the same patent holder.
The statistics report can idealize the importance and demand of Tonneau. According to the report, it had 1210.6 million USD of revenue generated in 2020, which will be enhanced to 2330.8 million USD by the end of 2026 with a growth rate of 9.7%.
Conclusion
I highly recommend the Gator FX Tonneau Cover for its exceptional durability, protection, and sleek appearance. It is an excellent investment for truck owners who want to keep their cargo safe and secure in any weather conditions. The easy installation process and low-profile design also add convenience and value to this top-quality tonneau cover.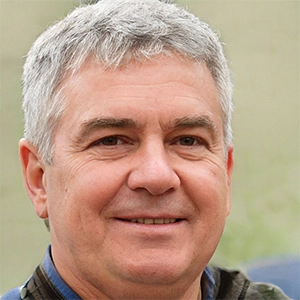 Joshea Mark is a trucker with a wealth of experience and a keen eye for quality. He has spent countless hours on the road and knows firsthand the importance of having a reliable tonneau cover to protect his cargo. That's why Joshea is so passionate about sharing his knowledge and expertise with others.
At Best in Tonneau Covers, he reviews the latest and greatest covers on the market, compares different brands, and writes buyer guides to help truckers like himself make informed decisions. Whether you're a seasoned pro or new to the world of trucking, Joshea's insights and advice are sure to be valuable. His writing is authentic and personal, reflecting his years of experience and his genuine desire to help others.