Do you ever shorten a tonneau cover to make it custom fit for your vehicle? Once I ordered a roll-up tonneau cover. Lately, I thought about installing a toolbox, and my cover won't go along with the toolbox. I researched how to shorten my truck bed cover to make it compatible with a toolbox. It took me 2-3 hours to complete my task, but the process was effortless. I am writing this guide to share my journey to How to Shorten a Tonneau Cover easily without creating a fuss about it.
Modifying the tonneau cover is difficult as it demands proper consideration and fitting. But, if you got the wrong tonneau cover or want to install a toolbox with it, then you must keep reading this guide. I will discuss the most straightforward way(steps) of shortening a tonneau cover to make it customized.
Tip: Knowing how to measure the bed for tonneau covers is better.
Apart from this, there will be
How to make custom Tonneau cover?
There are two possibilities for a user to make a custom tonneau cover. First, you order a tonneau cover that does not come in an accurate length. And you do not have enough time to replace it with another tonneau cover. Then you cut it to make it fit over your truck bed.
Secondly, you want to install a toolbox. For this purpose, you need to shorten and adjust your tonneau cover. At the same time, keep in mind the length and width of the toolbox.
You will need some stuff to make a custom-fit tonneau cover for your vehicle. The required tools are not heavy on pockets and also not hard to find. However, the list is pretty long. But first of all, you must buy a set of protective gloves. Otherwise, you may hurt your hands. The things you need are as follows:
Bungee Cords
Measurement Tape
Drill
Sharpie
Hacksaw
I have written a detailed article on How Do I Stop My Tonneau Cover From Flapping?
Custom Tonneau cover for Toolbox – Steps
Before proceeding ahead, I want to make you know one important thing. You can only modify or custom-fit a soft tonneau cover because covers are made of vinyl and canvas material, which is flexible and allows customization. Conversely, the hard tonneau cover is made of plastic, aluminum, and fiberglass.
For the sewing part, you may go to the upholstery shop to restitch it. The reason is that the restitching part can be slightly tricky for you. The automobile shop is ideal for you but remember it costs more.
Firstly, I rolled out the tonneau cover and took the measurement. In addition, I measured the size of the toolbox, which I wanted to fit on.
Secondly, I marked a half foot (1/2 ) of the second bar on the tonneau cover. Then, I moved to the middle bar towards my truck and took the measurement.
Next, I grabbed the hacksaw to trim it according to the measurement I had taken.
When I was done with the cutting, I joined the two halves to get the desired length. The length and width depending on the brands and the toolbox size. In many situations, a few halves extend ½ foot behind the first bar.
Once I completed connecting the two halves, I cut the extra overlapping area. This new size after the cutting will be my tonneau size for the toolbox.
Note: Cut the cover gently, or it may damage the cover as it is made of vinyl (soft) material.
Before making the final steps, I check if the tonneau cover fits perfectly on the toolbox or needs more cutting.
Note: If you find more cutting, unroll the tonneau cover carefully and rotate it. Now mark the ½ inches away from where you want to cut it and leave two marks on every side.
Then, I removed the tonneau cover and unrolled it upside-down. I took the pencil and marked ½ foot away from the cut edge on both the passenger and driver's sides. It is not specified which side you mark first but makes sure you make a mark on both sides. 
Note: Always use a straight edge to connect the two marks through the tonneau cover. Once again, I cut the roll-up tonneau cover. Do not worry; those extra inches will give you more room for error.
After this, I took my tonneau cover and stitched it from an upholstery shop. It costs $40-$50 but sewed perfectly. 
However, if you want to sew it by yourself, connect the two halves close to each other by correctly keeping the cutting ends. After sewing it, you can open the soft roll-up tonneau cover like a book. 
Then, I drill a hole into the tonneau cover frame and put a bungee cord through it. Make the job done, as it may damage the cover. 
Finally, hook the other end of the bungee cord onto the frame bracket.
How do you Clamp down a tonneau Cover?
Clamps hold the rail in its place, and tooth engagement is essential for a sound installation. The clamps come out of the package preassembled. I just took the clamp and placed it on the grooves of the rail with the nuts facing me. The teeth and clamp were aligned, and the clamp was engaged. Then I tighten it with my fingers. Finish it by using an Allen wrench to make the clamp snugly fitted.
Can you sew a tonneau cover?
A tonneau cover is a great way to protect the cargo. Moreover, it potentially improves fuel efficiency. When a tonneau cover is modified or shortened to make it compatible with a toolbox or a perfect fit over the truck bed, it requires cutting the cover.
 In this way, stitching is needed. Yes, you can sew a tonneau cover. But I recommend you to sew it at any upholstery shop because it is best to have a professional do this job with the right equipment and knowledge of fabrics. 
How do Fix a rip in a Truck Bed cover?
I have a Vinyl soft tonneau cover that got ripped from the end. I had no idea about it, so I applied duct tape, but it did not work well. After this, I surfed on amazon and found the vinyl tape. As it was summertime, it melted. Both duct and vinyl tape caused some discoloration and left some residues.
Then, I got to know about the Stairs Tread. It claims to stick with the cover well and does not leak water. I cut down the strips according to the length and width of the ripped area. I applied the cut strips over the ripped area and fastened it with glue. It did its job very well.
Can you put a truck bed cover on with a tool box?
Yes, you can install a tonneau cover with a toolbox. A toolbox helps organize your gear and protect your load from outer natural elements. It is utilized mainly by people fond of fishing, hiking, badminton, and other outdoor activities.
With the installation of the toolbox, you have easy access to your cargo. You do not require to unlock the cover and open it to take out your needed items.
Final Words
A tonneau cover is a perfect addition to your vehicle, providing protection and safety to your cargo. However, installing a toolbox requires shortening and modification of the tonneau cover.
Plenty of tonneau covers are available on the market. If you want to modify the tonneau cover with a toolbox, make sure its features and characteristics match the tonneau cover. In this guide, you will find detailed tips and tricks on How to shorten a tonneau cover to make it a custom fit with a toolbox.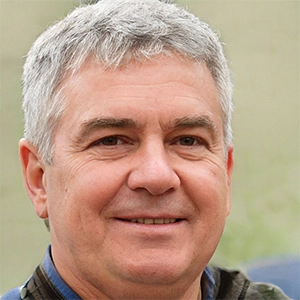 Joshea Mark is a trucker with a wealth of experience and a keen eye for quality. He has spent countless hours on the road and knows firsthand the importance of having a reliable tonneau cover to protect his cargo. That's why Joshea is so passionate about sharing his knowledge and expertise with others.
At Best in Tonneau Covers, he reviews the latest and greatest covers on the market, compares different brands, and writes buyer guides to help truckers like himself make informed decisions. Whether you're a seasoned pro or new to the world of trucking, Joshea's insights and advice are sure to be valuable. His writing is authentic and personal, reflecting his years of experience and his genuine desire to help others.