What cleaner or protectant are you using to clean your bed liner? Many truck owners utilize a cleaner product that is not durable and long-lasting. In this way, their bed liner gets dirty every other week and becomes sensitive to wear and tear. Therefore, today's topic covers How to Clean Up Raptor liners with a cleaner product that is useful and resistant to corrosion.
Bed liners are like investing in your truck. It increases the resale value of your truck and also allows peace of mind that your truck does not get scratched, dent, or chipped when you haul something big. Moreover, it prevents the truck from rusting and corrosion. However, you must clean it to increase its life and validity. 
You may also read: How to Clean Tonneau Cover – Quick Cleaning Methods & Steps
But first, let's find out what a raptor liner is and which material is used to make it.
What is a Raptor Liner?
Raptor is U-Pol's product which makes the most innovative automotive products, including paints, cleaning sprays, and coatings. A raptor liner contains the all-inclusive and exclusive kit that a vehicle needs to prevent scratches and dents from forming on the truck.
It uses a hard and durable material that sits on the truck bed and keeps it protected from chips and dents.
Do you know what makes a raptor liner distinct from others? Early bed liners manufacture in a way that they sit inside your truck bed. Later it was observed that these kinds of bed liners only manufacture for certain truck models and types. Additionally, if you can not find the exact bed liner for your truck, you have customized it to fit it perfectly in your truck bed.
The Raptor bed liner is like a spray-on bed liner that is the toughest and more durable.
The spray-on formula is pretty straightforward because it quickly attaches to the truck bed and leaves no gap. It gives such a hard time to other bed liners with its amazing look, feel, and longevity.
Raptor bed liner uses a unique and advanced chemical formula with numerous dyes and pigments so you can match it with your truck's paint.
How to install a Raptor bed liner?
A Raptor bedliner is a spray-on formula that gives accessibility to installation at home. The process of installation is simple and straight. Follow these steps to install it.
Firstly, clean the surface of the truck bed so it can bond appropriately.
Next, shake the bottle well and hose it all over the area.
Wait for 1-2 hours so it can get dry completely and adhere to the metal of your truck.
Installing a Raptor liner protects your truck's bare metal from scratching and rusting. The material of this bed liner is thick and hard when touched. On the best side, it can absorb pressure and protect the truck bed. 
Let's understand it by taking an example. You put a heavy object like a refrigerator or furniture inside the truck's bed, and on the way, it bounces around and causes dents and chips because of the pressure. However, if you have installed a Raptor bed liner, it typically disperses or slows down the pressure, which causes damage. Hauling your truck even on bumpy roads does not cause any crack or dent compare to other coatings.
Some other benefits of using spray-on bed liners: they are UV resistant, which means your truck bed does not fade like paint. 
You can also read: How to Clean Aluminum Tool Box – Handy Information You Need?
Now come to the point of today's discussion: how you can clean the Raptor Liner.
How to clean up Raptor liner?
The most intriguing thing about the Raptor liner is that it comes with all the needed kit, which includes four bottles. Each bottle contains 3 liters of liner bottles. Additionally, it also comes with a gun spray and some sandpaper.
Although it comes with some basic tools, you also need a few tools, like an orbital sander and air compressor. The manufacturers recommend that a minimum 5-gallon capacity can do your job well. However, if you get a low-volume compressor, you will spend more time drying it.
To clean up the Raptor liner's surface, follow the steps below.
To begin with, you require some cleaning tools, including a mild soap solution, a soft bristles brush, water, and a soft microfiber clean towel.
Next, use a soft bristle brush to take a small amount of soap or detergent with water and apply it to the area.
Gently scrub the surface with the help of a brush so it can remove every dirt, debris, and stain from it.
Further, rinse the surface with clean water to wash the soapy solution.
Moreover, dry the area with a clean cloth to make it dry.
Tip: To make your Raptor liner more durable and long-lasting, you can use a protectant spray that maintains its overall appearance by preventing it from harsh outer elements. 
You may also read about: What Will Diesel Fuel Do To A Bedliner?
How many coats of Raptor Liner?
A Raptor liner is durable and effective that sticks to the truck's bed to prevent it from dents and chips. However, people get confused about how many coats they can apply to get the hard surface. Using only 2-3 coats of the liner with a 60-minute time gap is recommended. Still, if you do not get the desired application, respray it.
How much does Raptor liner dry-to-touch time take?
A Raptor liner is a spray-on formula that requires time to dry completely. Allow the Raptor liner at least 24 hours to dry for the next application. Ensure that you scuff or sand the area with fine-grit sandpaper before coating. You can use U-POL Raptor Black Urethane Spray-On for the best results.
What happens if Raptor liner gets wet before 72 hours?
When applying the Raptor liner, ensure it does not come in contact with water or other wet things. However, if this happens, scrape the area using UP0410 or similar. Then, apply the coating of the liner spray again. This time, ensure it is where no wet objects are near it. 
Conclusion
How to Clean Up Raptor Liner? Got Everything on it? A Raptor liner provides its user peace of mind by offering a hard and thick surface. It prevents scratches, dents, and corrosion. Additionally, it protects the truck's bed from UV rays and heavy rain. However, like every other thing, a liner needs proper maintenance and cleaning once a week. In this guide, I proposed how you clean up the Raptor liner to make it look new and fresh.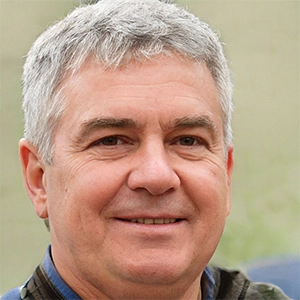 Joshea Mark is a trucker with a wealth of experience and a keen eye for quality. He has spent countless hours on the road and knows firsthand the importance of having a reliable tonneau cover to protect his cargo. That's why Joshea is so passionate about sharing his knowledge and expertise with others.
At Best in Tonneau Covers, he reviews the latest and greatest covers on the market, compares different brands, and writes buyer guides to help truckers like himself make informed decisions. Whether you're a seasoned pro or new to the world of trucking, Joshea's insights and advice are sure to be valuable. His writing is authentic and personal, reflecting his years of experience and his genuine desire to help others.