If you are a Hodophile, aka travel lover, and keep your belongings with you in every adventure, you must have something that protects your valuables and luggage. A protective shell must be added to your truck or pickup to protect your trip and belongings. Do you ever think about what you would do if sudden rain started to pour? Therefore, I propose to you How to Keep Luggage Dry in Your Truck Bed.
Truck beds are super convenient and allow plenty of room to add your belongings. Therefore, keeping your luggage safe and sound is vital before heading toward your destination. This way, a few possible methods secure your cargo from scorching heat, rain, snow, dust, and debris.
Let's dive into the best ways or tips to keep the luggage dry in your truck bed from harsh natural elements.
How to keep Luggage dry in your Truck bag? Cheap way to Cover Truck Bed
Owning a truck is all fun and joy unless rain starts to pour and all your luggage gets wet. In this way, you must install a cover in order to protect the gear.
1- Tonneau Cover
A tonneau cover is a great way to keep your luggage dry in the truck bed. Here are a few tips for using a tonneau cover to protect your luggage from the elements:
Choose from the best tonneau covers designed specifically for truck beds and made of waterproof or water-resistant material. Ensure the tonneau cover is installed correctly and securely fastened to the truck bed. 
This will ensure that it stays in place and provides a tight seal against the elements. Check the tonneau cover for any holes or tears and repair or replace it if necessary. If you're expecting rain or other inclement weather, close the tonneau cover before it starts.
Moreover, if you're going to be away from your truck for an extended time, it's a good idea to remove the tonneau cover and store it in a dry place. It's always a good idea to check the tonneau cover and the truck bed for any signs of water damage or leaks after a storm or heavy rain.
By following these tips, a tonneau cover can provide an effective barrier to keep your luggage dry in the truck bed.
2- Truck Bag
A truck bag is a type of bag specifically designed for use in the bed of a truck. These bags are typically waterproof or water-resistant materials and designs to protect cargo from the elements.
They often feature straps or other fasteners that allow them to attach to the truck bed securely and may have additional features like reinforced corners or zippers to keep the bag's contents dry and protected.
Some truck bags are specifically designed with a tonneau cover and may have openings or zippers that align with the cover to provide added protection.
Truck bags vary in size and are available in different capacities to accommodate different storage needs. They can make an excellent option for keeping your luggage dry and protected while traveling.
A truck bag is another effective way to keep your luggage dry in the truck bed. Here are a few tips for using a truck bag to protect your luggage from the elements:
Select a truck bed that can fit your luggage. Ensure that the truck bag manufactures with water-resistant material. Furthermore, you can easily put your belongings inside it. It is handy to use.
By following these tips, a truck bag can provide an effective barrier to keep your luggage dry in the truck bed. It's also a good idea to add additional protection by using a tonneau or waterproof cover over the truck bag to ensure maximum protection.
3- How to Cover truck bed with Tarp? Tarp and Bungee Method
The tarp and bungee method is a way to protect your luggage in the truck bed by using a tarp and bungee cords and one of the most useful tonneau cover alternatives. Here's how it works:
Place a tarp over the truck bed. The tarp should be large enough to fully cover the bed and extend over the sides of the bed.
Use bungee cords to secure the tarp to the bed. The cords should be placed around the tarp and hooked to the tie-down points on the truck bed. This will keep the tarp in place and prevent it from flapping in the wind.
Place your luggage on top of the tarp. The tarp will provide a barrier between your luggage and the elements, keeping it dry and protected.
When you're not using your truck, you can remove the tarp and bungee cords and store them in a dry place.
Using a tarp to cover the truck bed is simple and easy, providing adequate protection for your luggage. However, it's essential to ensure the tarp is appropriately secured, and the bungee cords are tight enough to keep it in place. 
Note: This method may not be as secure as other options, such as truck bed covers, and may not be suitable for high-speed travel or heavy rain.
4- How to Keep furniture dry in truck bed by Camper Shell / Canopy? 
A camper shell, also known as a truck topper or canopy, is a type of accessory placed on a pickup truck's bed to provide additional storage and shelter for cargo. It sits on top of the truck bed and is typically made of fiberglass or aluminum. 
Camper shells can come in various sizes and styles, from basic models that provide a roof to more elaborate designs that include windows, doors, and other features. They can protect cargo from the elements, provide additional storage space, and even be a camping shelter.
You can read about: Camper Shell vs Tonneau Cover | Comprehensive Comparison
5- Rooftop Cargo Bag | truck bag waterproof
If you are an outdoor gamer lover like me, you must know the problem when the rain starts, and you do not have a tonneau cover that keeps them dry. Whenever I have to go for outdoor gaming, I put all my tools and equipment inside the cargo bag. I prefer to use a Rooftop Cargo bag for this purpose. 
The bag is made of rubber laminated nylon material with soft sides that bend to add odd shape tools. It has 8 buckle straps to secure perfectly over the rooftop. Moreover, it is inexpensive.
Tip: Use lashing straps if you haul the truck on rough roads.
Frequently Asked Questions
Can you put luggage in the back of a pickup truck?
Huge bed space is one of the most important benefits a pickup truck allows its owner. This bed is usually used for adding valuables and gear. You can easily put your luggage in the back of a pickup truck without worries.
How does stuff not fly out of truck beds?
Undoubtedly, if you drive the truck in a rush or fast speed, it is obvious that your gear will fly out. Therefore, to keep your stuff safe in the back of your truck bed, you must install a protective shield like a tonneau cover, canopy, camper shell, etc.
Conclusion
How to keep luggage safe in a truck bed is pretty by installing a tonneau cover or camper shell. Moreover, I have explained other methods as well, which are budget friendly and can secure your belongings.
However, the most important thing before purchasing is determining their dimensions. After installing one of the methods as mentioned above, you can hit the road and make your adventure more thrilling without worrying about your luggage.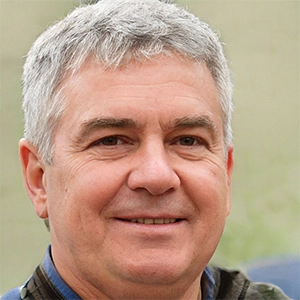 Joshea Mark is a trucker with a wealth of experience and a keen eye for quality. He has spent countless hours on the road and knows firsthand the importance of having a reliable tonneau cover to protect his cargo. That's why Joshea is so passionate about sharing his knowledge and expertise with others.
At Best in Tonneau Covers, he reviews the latest and greatest covers on the market, compares different brands, and writes buyer guides to help truckers like himself make informed decisions. Whether you're a seasoned pro or new to the world of trucking, Joshea's insights and advice are sure to be valuable. His writing is authentic and personal, reflecting his years of experience and his genuine desire to help others.