Looking for a tonneau cover to cover your exposed truck bed? Peragon is the best option you can take. This tonneau cover has been around for years; still, truck owners can not go over it. Peragon manufactures durable and reliable tonneau covers. All of these do not cover the fact that Peragon bed covers have some issues. Therefore, I am writing this article to address Common Peragon Bed Cover Problems.
Every truck owner wants the best tonneau covers. Undoubtedly, Peragon tonneau covers meet the expectations of every truck owner. Despite this fact, many truck owners complain about issues regarding Peragon bed covers.
This guide will help you out with these problems with respect to solutions. So without wasting any time, Let's get to know its problems and their solutions. Also, these problems will help you decide whether you should purchase it. 
You can also read about the following:
Peragon Bed Cover Problems – Quick Review
Below I have listed some common Peragon bed cover problems to let you know about them before you make a purchase.
Won't Slide Smoothly
What paragon do to your truck bed is take too much space. The Peragon bed cover has sections that fold inwardly to the truck bed and hold space. This is the most common problem that truck owners have experienced. Besides, this will not be an issue if you prefer to utilize the Peragon truck bed just for shielding your truck bed.
Many truck owners reported that when they put cargo over the bed cover, it collided with the bed and would not slide smoothly and nicely.
To conclude, the Peragon bed cover is not the best option for those who haul cargo delivery regularly. 
Not 100% bed space
The other drawback noted is when the Peragon bed cover retracts towards the cab window, it eats up some space. It creates a problem when you add something that needs to slide toward the front side of the truck bed.
However, it will not affect the performance of the bed cover.
Are Peragon bed covers waterproof?
Are tonneau covers Waterproof? What is the most intriguing thing a bed cover has? Its weather or waterproofing capability. The Peragon bed cover has long-lasting and reliable and gives peace of mind to the truck owner. It functions amazingly, and you can even get a customized bed cover matching your vehicle.
Despite this, the cover leaks at some points.  A leaky bed cover can create many problems, one of which is that your luggage will not protect from water. Regardless, the Peragon bed cover leaks a minimal amount of water compared to their counterparts. 
Quick Solution: You must encounter the installation process to avoid this problem. Sometimes, the poor or wrong installation will lead to this issue. 
Powder Coat is not Durable
Peragon bed covers can manufacture the tonneau matching your vehicle color. This is cool. Getting a tonneau that matches your truck's color pronounces its appearance more. 
However, the complains addresses in this matter are the color fades away in a year or two. Truly this is a horrible sight to know. But this is the ultimate fact about the Peragon bed cover. 
To cope with this issue, complain to the company, and they ask you to ship the bed cover to their warehouse. The cost is high for those who live in far areas.
Quick Solution: In this way, I suggest you paint your bed cover to maintain your truck's overall aesthetic and stylish look. Moreover, if your truck bed is more exposed to the outer elements, ensure you paint once a year. 
Noisy Bed Cover 
The Peragon bed cover makes weird noises while hauling the truck. Even though this cover comes along with rubber seals that place between the panels, so they do not hit or collide with one another.
Peragon admits this complaint by saying that poor or wrong installation leads to this issue. The rubber seals are not very durable and can wear out easily. Ultimately the bed cover will make more noise. 
You can also read: How to fix Tonneau Cover Velcro Not Sticking Problem?
Peragon must consider this problem serious and major and resolve this issue as soon as possible because now truck owners appreciate silent driving with no more creaking sound.
Style Not Admired by All
Today all the things concerned with chic and stylish design, but forget that tonneau covers should mostly deal with universal needs. Are tonneau covers universal? Every other tonneau company is trying to present new and innovative designs that increase the purchase of their truck bed cover. And this is not a bad thing at all.
Based on this, Peragon designed their bed covers to a more stylish and up-to-date. Additionally, when you first look at the cover, you truly admire it. But the real problem started when you utilized this cover. Firstly, the cover has aluminum panels that get hot in a second. And when you touch the panels to retract it, it surely burns your hand. 
This won't be a great option if you live in a hot climate. Secondly, the cover has rubber seals between the panels. Even though this is a good thing that protects your truck bed from water, when the bed cover is exposed to the sun, the seals will wear out and be no longer used. 
Now, I must say that this Peragon bed cover is not ideal and preferable in some environments and places.
How does a Peragon tonneau cover work?
Many truck owners admire a Peragon tonneau cover and have not experienced any problems with it. After using it for several years, they admit that this cover retains its finish and does work amazingly without any issues. The locking mechanism is still at its best even after years.
But some truck owners do not have good experience with this bed cover. Most of them report complaints regarding water leaking when the rubber seal wears out and the water pools inside the truck bed. 
However, due to the Peragon bed cover amazing client service, they get a new gasket rubber seal to install. They always listen to their client's problems and do their best which is not what most companies do.
Are Paragon truck covers any good?
Although I have mentioned its various problems, it does not mean that the Peragon bed cover is not worth purchasing. The cover constructs with durable material from panels to seal. Moreover, the price factor is fantastic as the tonneau cover is budget-friendly. Furthermore, their client service is impressive and terrific. Additionally, you can get customized bed covers that match your vehicle.
Final Verdict
Peragon bed covers are made in the USA and offer great client service. The installation takes only 25- 30 minutes. Most impressively, the use of the truck bed cover is a breeze. However, I have mentioned the drawbacks of this bed cover which are not ignorable at any cost. But you can overcome these difficulties by installing the cover appropriately. Moreover, taking good care of its functions and maintaining its operating parts will retain its performance and prevent form troubles and problems.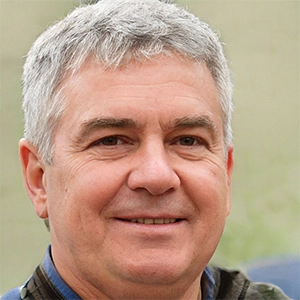 Joshea Mark is a trucker with a wealth of experience and a keen eye for quality. He has spent countless hours on the road and knows firsthand the importance of having a reliable tonneau cover to protect his cargo. That's why Joshea is so passionate about sharing his knowledge and expertise with others.
At Best in Tonneau Covers, he reviews the latest and greatest covers on the market, compares different brands, and writes buyer guides to help truckers like himself make informed decisions. Whether you're a seasoned pro or new to the world of trucking, Joshea's insights and advice are sure to be valuable. His writing is authentic and personal, reflecting his years of experience and his genuine desire to help others.