Protecting your cargo in heavy rain or scorching heat is no more difficult after covering the truck bed with a Truck bed cover, aka " Tonneau Cover." it does not only secure your truck's bed from natural outer elements but also improves the gas mileage. Therefore, today's article is on Roll N Lock A-Series Retractable truck bed cover.
A tonneau cover is an exceptional way to protect your cargo from harsh weather and potential thieves. It works like a shell that entirely guards the truck's bed in order to keep the luggage dry and nice. Confused about whether to buy it or not, stay with me, read it thoroughly, and I am sure that you will end up purchasing it.
Roll N Lock A Series Review
The Roll N Lock A-Series Retractable Truck Bed Cover is a retractable tonneau cover designed to fit various truck models. It features a patented locking mechanism that allows the cover to be easily opened and closed with one hand and can lock in any position along the truck bed.
A series is an upgraded version of the M series with aluminum material and a powder coat finish. To learn more about this tonneau cover quickly, a rundown of its features and specifications is followed.
Key Features and Specifications
Brand: Roll N Lock
Style: Retractable
Material: Aluminum
Exterior: matte powder coated Aluminum
Lock type: tailgate, key
Item weight: 105 pounds
Product dimensions: 74 x 14 x 13.5 inches
Warranty: 3 years hassle-free
Material
A-Series is made of heavy-duty aluminum material, making it durable and weather-resistant. Additionally, the top layer manufactures with powder coat aluminum which makes it UV and scratch resistant.
People have misconceptions related to aluminum material that it is bulky and weighty. Aluminum material performs heavy duty yet is lightweight to carry. One person can install it.
Roll N Lock A Series tonneau cover is the market's most advanced retractable cover. The tonneau constructs with high-quality, durable material.
Design
A series retractable tonneau cover allows a smooth low profile design. It levels up the truck's overall appearance. The retractable tonneau cover is easy to use. It has a built-in pull strap which allows smooth operation.
Unlike other retractable tonneau covers, this compact cover can sit up to 7 ¼ " deep, preserving the bed space.
It has a unique hinge for frictionless and secure operation. The A series can install in minutes by patented easy clamp-on design.
Moreover, you can check:
Locking Mechanism
What's the most intriguing feature this A series has?
The Roll N Lock A Series retractable tonneau cover can lock into multiple (four) positions. The cover locks instantly and simultaneously with the tailgate.
It has a tailgate key lock type. It means your cargo is safe even if you park in an unknown park or area.
The cover can open just by unlocking the lock, and it goes back into the canister to offer you a complete bed access. Similarly, if you have to cover the truck bed, pull the built-in strap and lock it in any position.
Roll N Lock A Series Installation
Installation of a retractable tonneau cover is a breeze. The cover comes pre-assembled, and all the essential tools require for installation. To install a roll and lock retractable tonneau cover, you will need to follow these basic steps:
Clean the bed of your truck to ensure no debris could cause damage to the cover.
Measure the bed of your truck to ensure that the cover will fit properly.
Remove the front side (vehicle's cab) tie-downs.
Note: There is no need to remove the rear side (tailgate) tie-downs.
Next, install the housing support bracket that provides extra strength and rigidity.
Collect all the necessary hardware accessories, insert the housing support bracket, and attach the flat and plastic washers.
Once the housing support bracket is fully assembled, insert the threaded tang into the bed hole that expose after the removal of the tie down.
Ensure that the housing support bracket perfectly levels up on the top surface of the truck's bed rail.
Place the weather strips over the tailgate to make the cover more watertight.
Carefully drop the housing of the tonneau cover onto the bed rails, ensuring the housing is in the center of the truck's bed.
Note: It is recommended to double-check the position of the housing.
Adjust the clamps appropriately. Remember, do not tighten the clamps.
Note: If a bed liner is installed, you should trim it for the tailgate extrusion.
Further, fit the tailgate extrusion by drilling the holes
Align the cover with your truck's bed, ensuring that it is centered and that the brackets are securely in place.
Retract the cover with a strap all the way to the tailgate, and lock it in place.
Test the cover to ensure that it is secure and functioning correctly.
Be sure to read the instruction manual carefully before you start the installation process. It's always better to have a second person to assist with the installation process.
Weather Protection
A Roll N Lock Retractable Tonneau Cover provides a high level of weather protection for your truck bed. It has a tight seal around the bed's perimeter to keep out water and dust, and the retractable design allows you to close and secure the cover when not in use.
A Series is also made from durable materials that withstand harsh weather conditions, such as heavy rain, snow, and high winds. Overall, it is an excellent option for protecting your truck bed and cargo from the elements.
Performance
Roll N Lock Retractable Tonneau Covers have been designed to provide exceptional performance in terms of protecting your truck bed and cargo from the elements.
Additionally, the cover allows easy access to your truck bed cargo and also provides a sleek look to your truck. Overall, it is the best option for those who want to protect their truck bed and cargo while maintaining a stylish look for their vehicle.
FAQs
What is the difference between roll n lock A and M series?
The Roll N Lock A Series and M Series are both retractable tonneau covers for truck beds, but they have some key differences.
The A Series considers the original Roll N Lock tonneau cover and design for most standard truck beds. It has a manual retractable design, which means the cover is manually rolled up and locked in place. The A Series also has an aluminum cover resistant to water and UV rays.
On the other hand, the M Series is the newest addition to the Roll N Lock line, and it designs for most standard truck beds. It has a retractable power design, which means a switch or remote control controls the cover and rolls up and locks automatically.
The main difference between the two series is that the A Series is manually operated, while the M Series is powered.
How much does a retractable tonneau cover cost?
The cost of a retractable tonneau cover can vary depending on the vehicle's make and model and the cover's brand. A retractable tonneau cover can cost anywhere from $500 to $1,500. It is best to check with specific manufacturers for current pricing.
Is the Retrax one waterproof?
The Retrax retractable tonneau cover is weather-resistant and can withstand light rain and snow. However, it may not be completely waterproof or provide complete protection in heavy rain or standing water.
Final Words
Retractable tonneau covers, such as the Roll-N-Lock A Series, are popular among truck owners for their versatility and convenience. They can protect cargo while allowing for easy access to the truck bed when needed. Moreover, they are also durable and weather resistant.
However, it's best to check the product features and specifications before making a purchase decision and read reviews from other customers who have used the product.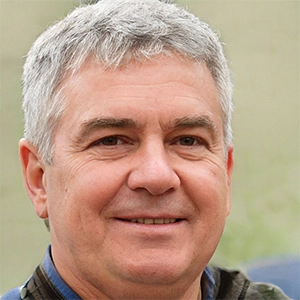 Joshea Mark is a trucker with a wealth of experience and a keen eye for quality. He has spent countless hours on the road and knows firsthand the importance of having a reliable tonneau cover to protect his cargo. That's why Joshea is so passionate about sharing his knowledge and expertise with others.
At Best in Tonneau Covers, he reviews the latest and greatest covers on the market, compares different brands, and writes buyer guides to help truckers like himself make informed decisions. Whether you're a seasoned pro or new to the world of trucking, Joshea's insights and advice are sure to be valuable. His writing is authentic and personal, reflecting his years of experience and his genuine desire to help others.