You might buy a new truck or UTE and now consider covering it, yet you need clarification about what suits your truck more. Then you come to the right place. Last year, when I owned a pickup, I was confused, just like you. I searched and found out the benefits and the drawbacks of both of them. Then, I decided why I should not make a proper guide on Tonneau Cover VS Canopy.
What is the function of adding a cover?
A cover is added to the truck's exposed back to protect and secure the valuables from harsh elements and thieves. Undoubtedly, it is an expensive accessory you purchase for your truck. However, it guards the cargo while hauling it in the best possible way.
Both are used to cover the open back side of the truck. Before judging which suits you, please give it a keen and focused read about how well it protects the cargo. In addition, which one provides better storage and helps improve fuel? Let's first dig into the mechanism of what they are.
Comparison of Tonneau Cover VS Canopy
Pros and Cons of a Tonneau Cover
A tonneau cover is an additional accessory you can purchase to cover the bed of your truck. It gives your truck style and value. There have been many types of tonneau covers on the market with price differences. Some are made of a soft material, while others are aluminum, hard plastic, and fiberglass. It does not matter which type you have purchased; tonneau covers fade over time.
Tonneau Cover and Canopy have their pros and cons. First, let's discuss the pros and cons of the tonneau cover.
As tonneau covers are installed within the side rails, they lay flat on the truck bed and won't affect the vehicle's appearance. Tonneau covers come in various styles and materials that allow you to choose a desirable tonneau cover.
Tonneau covers come in different types and styles. The electric retractable is easy to operate by pushing a button. Roll-up and folding tonneau covers have velcro sides and are secure with hook and loop straps when half opened. The hinged tonneau covers props up by hinges.
Vinyl or fabric-made tonneau covers have a short lifespan compared to heavy and aluminum.
All tonneau covers do their job in hiding and securing the luggage from the prey, but hard bed covers lead to this. They are made of aluminum, plastic, and fiberglass, making the top surface rugged, sturdy, and knife-proof. Moreover, hard tonneau covers are durable.
Which major problem do you seek after owning a truck? I often heard people having trucks or pickups complaining about how quickly their fuel ends. Adding a tonneau cover over your truck bed will automatically reduce the aerodynamic force, resulting in less fuel consumption.
Tonneau covers are easy to install and remove. Most have been pre-installed and adjusted over the truck bed within 20 minutes. Some tonneau covers do not require any drilling and extra tools. The installation method is handy; a person can install soft tonneau covers. And if you need a guide on How to install a tonneau cover?
Installing a tonneau cover over your truck bed can be a downside for storage. A tonneau cover stays flat over the bed, and you have limited space. But there is a bright side: You can roll up or fold the bed cover when putting heavy or oversized objects like a motorbike or fridge.
Tonneau covers give your truck a clear and polished look. But as we all know, most bed covers can not be customized according to the vehicle color; they may sometimes look like an afterthought.
It is not correct to say that tonneau covers are 100% watertight. When you are hauling your truck in heavy rain, there might be chances of water drops coming inside the truck bed. 
Pros and Cons of a Canopy
A Canopy or a Camper shell is an ideal accessory for keeping the truck's bed dry and safe from the outer elements. The Canopy is more sturdy and durable than a Tonneau cover. However, it could be more efficient in hauling large and oversized items. Installing a canopy makes your vehicle look like an SUV.
The Canopy is manufactured with fiberglass, Aluminum, and steel. Not only does it protect the cargo, but it has enough space to sleep inside it. With time, canopies got molded and have come equipped with side windows.
So you can easily take out your needed object by sliding the window. People should utilize their vehicles for camping, fishing, and hiking. I have split its pros and cons into categories for your deep and better understanding. 
A canopy or camper shell is a hard-bodied, window-sectioned cover that installs a stylish look over the truck bed or UTE. However, finding a canopy precisely to the model and your vehicle color is difficult in some cases.
If you are more concerned about installing a cover to secure and protect the cargo, appearance might not be a matter.
How does a canopy open or close? The cargo can load from the back of the truck. Now, a canopy is upgraded and comes in the side window. So you can easily take out the object by sliding the window. The Canopy has an internal LED light to help you find the objects. So, if you cannot find your needed object, turn on the light next time.
A canopy is hard and heavy; therefore, it is more durable than a tonneau cover. It can fit over the truck bed.
Is our cargo safe under a canopy? Your cargo will remain safe and sound. Canopies are manufactured using aluminum, steel, and fiberglass, making them strong and rigid. It secures your valuables from the eyes of thieves and harsh elements.
All modern canopies have a lock mechanism that ensures the cargo is safe. However, the side windows are a weak point for breaking in and stealing the luggage.
Adding a canopy over the truck bed provides an excellent height for gear. But this is not considered a plus side in fuel storage. That being said, a canopy is higher in size than your truck, which causes wind resistance and results in lower fuel mileage.
Canopies are not a joke when installed over a truck bed. They are heavy and oversized and require two or three persons to adjust. As long as you intend to use it, installation should not be a huge problem.
Is the Canopy waterproof?
Is a canopy watertight? Yes, a canopy is 100% waterproof. It will keep the gear dry in heavy rain.
Storage? A canopy is a good option for you if you have large items. It is excellent and offers a larger storage space than a tonneau cover. You can even sleep inside it when you get tired.
A canopy makes your truck appear like an SUV. It gives your truck a more attractive and captivating look.
The cost of canopies is expensive. Canopies are preferable to those who use their vehicle for camping, hiking, and fishing.
Consider asking a few questions before purchasing a tonneau cover or a canopy.
Read also: Tool Box vs Tonneau Cover
Do I want a Soft or Rigid version?
Both tonneau and Canopy have come in soft and hard categories. It is up to you what you demand from your cover. If you are hauling your truck, a hard rigid cover will work best. Rigid covers are more durable and robust.
Do I want to Carry large items?
A canopy is unsuitable if you carry large or heavy cargo like a motorbike, cycle, or fridge. Tonneau covers are great for carrying large items.
Do I want to Sleep in my Truck bed?
You can sleep in a tonneau cover and a canopy, but a tonneau cover will not give you security compared to a canopy. The Canopy has a greater height than a tonneau cover and gives you more space to sleep.
Final Thoughts on Tonneau Cover VS Canopy 
Specify your requirements for clarification on a tonneau cover or a Canopy. It might help you in purchasing. If you haul to your far areas, installing a tonneau cover will best suit you. Similarly, a canopy is an excellent option if you decide to utilize your pickup for outdoor fun activities. This article accomplished all the pros and cons of both that help you decide which goes the best for you. Moreover, your needs and lifestyle will determine the best work for you.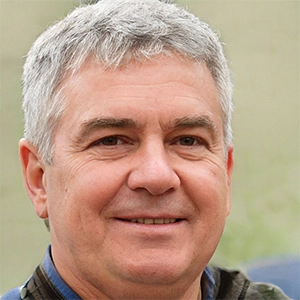 Joshea Mark is a trucker with a wealth of experience and a keen eye for quality. He has spent countless hours on the road and knows firsthand the importance of having a reliable tonneau cover to protect his cargo. That's why Joshea is so passionate about sharing his knowledge and expertise with others.
At Best in Tonneau Covers, he reviews the latest and greatest covers on the market, compares different brands, and writes buyer guides to help truckers like himself make informed decisions. Whether you're a seasoned pro or new to the world of trucking, Joshea's insights and advice are sure to be valuable. His writing is authentic and personal, reflecting his years of experience and his genuine desire to help others.