Do you have installed a Toolbox in your truck bed? People are looking for a toolbox that stores their gear and equipment from potential thieves and weather elements. Now the toolbox makes access easy by their swing style. Therefore, I decided to make an article on UnderCover Swing Case Toolbox Review.
Toolboxes allow a storage solution that is easily accessible and keeps storage secure. The idea of climbing into the truck bed was not perfect for me, and I wanted something easily accessible and less bulky. UnderCover Swing Case comes in this way which is a breeze to install and works magic.
Being truck owners, we all come to a stage where we require a toolbox for our gear, whether jumper cables or fishing tools. This way, installing a toolbox into your truck bed will solve your problems. It protects natural components and security from the eyes of prey.
UnderCover Swing Case is the only swinging, removable, and portable toolbox for trucks on the market.
Before diving into the detailed information, let me give you a quick rundown of its features and specifications.
Key Features and Specifications
Brand: UnderCover
Color: Black
Material: high-impact ABS Plastic
Special features: water resistant, sturdy, durable, convenient, safe, and helpful
Capacity: 75 pounds
Closure type: latch
Item weight: 1 pound
Opening mechanism: key lock
Pattern: solid
Installation
The installation of the UnderCover swing case is a breeze. It only takes 10-15 minutes with simple tools such as a socket set and a Torx head bit + screwdriver. To install, open the tailgate to get access to the holes that are pre-drilled. Mount the back hinge of the swing case.
Next, unbolt the already installed tie-down plates and utilize the Torx head bolts to secure the latching plate right over the top of the tie-down plate.
This technique allows you to use the tie-down point if you temporarily remove the swing case toolbox.
Performance
The UnderCover Swing Case toolbox has a quick-release latch system that can rotate about 180 degrees and swing back into the position over the wheel wall for maximum bed access. The rotation makes access easy to reach the tools and tray of the swing case.
The swing case is sturdy and robust yet lightweight. It can hold upto 75 lbs pounds of weight. Moreover, I am happy to announce that the Swing Case could fit almost every tool you require. The driver-side swing case mainly uses for hand tools, whereas the passenger-side swing case uses for straps and rods.
Read in detail about: Is Tool Box and Bed Cover Combo good?
Security
The SwingCase cover is made with metal hinges. It has a locking latch system that functions as a lock and a latch to open and close the case. I admire the quality of the latch and turning latch bezel crafted with a metal material.
The cover stops the snow and water from pooling inside the exposed swing case toolbox because nothing is worse than a freezing lock preventing you from accessing the swing case.
Let me tell you about the inside case material. The inside case is metal and set in place with a serrated head-locking screw.
Note: The screw must be precisely tightened before installation.
What I like about this swing case toolbox is its excellent spot for an optional padlock. It creates a metal-on-metal attachment point that makes it more secure.
Ease of Use
The UnderCover Swing Case has a simple yet elegant and practical design. To open the case, you must pull the lever and the case wings out. The lever is easy to access when you stand near the tailgate. It rotates to 180 degrees which makes access easy and reachable.
One drawback I noticed on the passenger side is if you have installed a tonneau cover, it creates an obstacle in fully opening the swing case. However, this was not a big issue as we usually have to roll up the tonneau cover before opening the case, but it is worth pointing out.
Weather Protection
The Swingcase has a foam seal around the entire edge of the lid. However, on the wrong side, the locking latch does not pull down tight enough to compress to foam and form a water-resistant seal.
It is better to read how to clean and maintain the toolbox by reading: How to Clean Aluminum Tool Box – Handy Information You Need?
Pros
The installation is a breeze.
Storage space is excellent.
It looks wonderful.
Allows complete bed access.
It is water-resistant and durable.
Cons
Only fits on some models of trucks.
Plastic material is not worth the purchase.
Recommendations | Undercover Swing Case Problems
There are two suggestions for improving the SwingCase Truck Storage Box. The hinges must be made of more robust materials such as stamped steel or aluminum. As an obvious design flaw, I am more concerned about the longevity of the plastic hinges.
The cost of using better materials here would be minimal and well worth the investment. It would also provide more security because breaking into this toolbox would be more difficult with better hinges. However, I recognize that anyone who wants to get into any toolbox will find a way.
Also, a stronger and more safe latch catch design. Manufacturing costs appear to have been more critical than toughness or security.
You can read in detail about the Tonneau Cover Problems – Tonneau Cover Troubleshooting & Solutions
Final Thoughts
UnderCover Swing Case is your best buddy if you are a fishing or hunting person. It only occupies a tiny space and allows you complete bed access. Moreover, it rotates at 180 degrees, making it easy to take out the gear. However, it is a bit expensive regarding material and quality. I hope you got everything on UnderCover Swing Case Toolbox Review.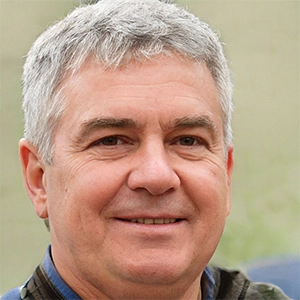 Joshea Mark is a trucker with a wealth of experience and a keen eye for quality. He has spent countless hours on the road and knows firsthand the importance of having a reliable tonneau cover to protect his cargo. That's why Joshea is so passionate about sharing his knowledge and expertise with others.
At Best in Tonneau Covers, he reviews the latest and greatest covers on the market, compares different brands, and writes buyer guides to help truckers like himself make informed decisions. Whether you're a seasoned pro or new to the world of trucking, Joshea's insights and advice are sure to be valuable. His writing is authentic and personal, reflecting his years of experience and his genuine desire to help others.