It is tough to buy anything without having proper knowledge about that. In the case of Tonneau covers, I researched it from various aspects. Then I wrote various articles on those factors, which helped many people. People frequently asked me about the carrying weight conditions of the tonneau covers. They also asked, How much weight can a Tonneau Cover Hold?
In this article, I will discuss all possible queries and factors in the context of Tonneau cover weight-holding capability. By reading this article, You will feel more confident about buying a Tonneau cover.
Tonneau Cover Use For?
There are several perspectives in which the use of a Tonneau cover can be considered. The tonneau cover can use in the following ways:
For carrying the goods during far and near journeys.
For the safety and security of goods.
To make the drive smooth.
For the shelter in the case of sleeping under the cover.
Saves gas mileage.
Above are some prominent features of the Tonneau cover. The people ask another question: Are tonneau covers waterproof? So the simple answer is that they are not 100% waterproof, but they are water-resistant. They prevent the goods, from their maximum limits, from the rainwater, snow, and ice.
Tonneau Cover Weight Capacity
It's all about the cover's quality and efficiency and the extent to which the tonneau cover can bear weight. In this context, manufacturers claimed that they are capable enough that a person can walk on the tonneau covers.
The soft roll-up and folding covers are not so strong to hold up the extreme burden, even though some hard Tonneau covers are exposed when they are exposed to heavy weights.
But many hardcovers are made to carry heavy burdens. They are made up of rugged aluminum.
Types of Tonneau Covers by their Weight Carrying Capacity
Tonneau covers are of various types concerning their weight-carrying capabilities. So some of them are as follows:
Soft Tonneau Covers
These tonneau covers are made up of lightweight materials. They can bear a weight of 13lb to 50lb maximum. They cannot carry the weight as the hard Tonneau covers. These tonneau coverings are often found on truck beds. They are incredibly cost-effective. 
However, they also offer the least protection and tonneau cover weight capacity of all the varieties. Most soft tonneau covers are constructed with aluminum frames and vinyl coverings. They are often retractable or foldable. You may get them at a meager cost, but they are not very strong.
ABS Polymer
This tonneau cover made of ABS polymer can easily support up to 60 lbs. Additionally, this style of tonneau cover is sturdy and straightforward to operate. Its smooth surface and lightweight plastic crossbow construction enable it to transfer pressure and weight evenly. The ABS polymer tonneau cover also has a fashionable appearance that appeals to many automobile owners.
Single-Piece Hard Tonneau Covers
Single-piece hard Tonneau covers are far better than Soft Tonneau covers. The retractable and single-piece Tonneau covers can carry weight from 50lb to 100lb.
Fiberglass Tonneau Covers
This tonneau cover is made with a honeycomb pattern filled with resin to increase strength and longevity. The tonneau cover can evenly transfer the load and stress thanks to the honeycomb pattern. The fiberglass tonneau cover can support between 80 and 110 lbs, which is the greatest in its class, depending on the model and size.
How Much Does a Trifold Tonneau Cover Weigh?
When we hear "hard tonneau cover," we typically picture an extensive, non-folding material. So it's true. Some rigid tonneau coverings, however, can be folded.
They frequently have hinges to hold up the coverings on the truck bed. Hard tonneau coverings are the finest choice for security reasons. They vary in weight depending on the cover material but typically weigh between 45 and 60 lbs.
You may also be interested in the following:
Can You Stand on Hard Tonneau Cover?
Few Examples of the Tonneau Cover with their Weight Holding Range
Some examples I am going to mention some here for your convenience. These examples are related to the soft and hard Tonneau covers.
Tyger Auto T1 Roll Up – 25 lbs.
TruXedo TruXport Soft Roll-up – 15 lbs.
Tyger Auto T3 Tri-Fold – 20 to 30 lbs.
Gator ETX Soft – 24 lbs
BAKFlip G2 Hard Folding – 71 lbs.
UnderCover SE One-Piece – 80 to 110 lbs.
RetraxPRO MX Retractable – 80 to 90 lbs.
Rugged Liner E-Series Hard Folding – 50 to 70 lbs.
Conclusion
This article covered all the dimensions in the context of Tonneau cover weight holding capacity. It will help you in the selection procedure for a Tonneau cover. I shared all details concerned with the key points, and by reading this article, you can guide other people concerned with the Tonneau covers market.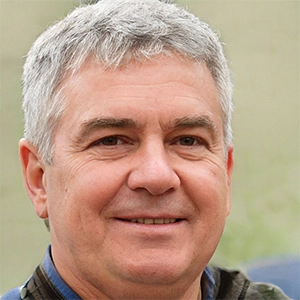 Joshea Mark is a trucker with a wealth of experience and a keen eye for quality. He has spent countless hours on the road and knows firsthand the importance of having a reliable tonneau cover to protect his cargo. That's why Joshea is so passionate about sharing his knowledge and expertise with others.
At Best in Tonneau Covers, he reviews the latest and greatest covers on the market, compares different brands, and writes buyer guides to help truckers like himself make informed decisions. Whether you're a seasoned pro or new to the world of trucking, Joshea's insights and advice are sure to be valuable. His writing is authentic and personal, reflecting his years of experience and his genuine desire to help others.