When I bought tonneau covers for my truck, I also thought I should buy those covers that would perform well against the water as I live alongside a rainforest. Luckily, I found those reasonable covers that are good at keeping water away from my things. Now people often ask me the same question: are tonneau covers waterproof? So by this article, I will answer all the relevant queries in this context.
This article will show the difference between water resistance and waterproofing in bed covers. We will also discuss the different types of covers which are efficient against water, etc., along with the protectant spray that brings more durability.
Are bed covers waterproof| What do you need to know?
Before we get into the details, you better need to know the difference between water-resistant and waterproof bed covers.
Waterproof or Water-Resistant
Waterproof means that it is 100% secure against water, which is not actual. It is sure that during any rain storm, a little amount of water will leak somehow, so it is not so correct to say that every cover is 100%, which makes the sense that no cover is waterproof. On the contrary, every cover is water resistant. Yet some gradings explain which cover is more vigilant against water. It all depends upon the type of cover and how the manufacturer upgrades its water-resistant tendency.
What is the best waterproof truck bed cover? Different Types of Tonneau Covers
The following are the covers that are water resistant and will keep your bed covers safe. We have tested these using a tonneau cover water test and presented you with the types of tonneau covers you can trust. We have Best Tonneau Covers that are waterproof here in detail.
Hinged Tonneau Covers
These hard fiber-glass-made covers are the best way to keep your truck from water leakage. We know that no cover is exactly a waterproof cover, but these covers efficiently work against rainwater and snow. These covers are in one set piece and sit in the truck bed rails. It is how they cover the truck bed from the water and snow.
Retractable Covers
Retractable Tonneau Covers are opened by one button and stored in a canister. They perfectly cover the whole bed mechanically, keeping it away from rainwater penetration and damage caused by the snow. The rails and drain tubes help the covers by keeping away the water. Moreover, drain tubes can be installed by drilling in the rails; these drain tubes will help to drain out the water.
Folding Covers
Folding covers have the categories of tri and quad foldings. They are made up of hard, soft, or vinyl material. They provide ease to access the bed as well as protect the bed. These covers are not so vigilant against the water and snow, but they properly provide you with a helping hand. We have also written a complete guide on How you can fix the tonneau cover latch.
Tip: If snow blocks the folding areas of the cover, it might create serious issues.
Soft-Snap on Covers
The best thing about these covers is that they are not very expensive. They are attached with snaps, so they don't have extra shots like drain tubes. They work very well in the light rain but don't have proper drainage so water or snow can escape through the side corners.
Hard Roll-Up Covers
The hard roll-up covers, made up of aluminum foldings, are another way of keeping your bed from the water and snow. They can protect the bed at their best efficiency. For folding, they have interlocking patterns. These patterns have a minor space through which a minimal amount of water can go in your bed.
Soft Fold Covers
The soft fold covers are also easy to use. This product is designed the same as the hard folding covers. But these covers are made up of aluminum/canvas or vinyl. This type of cover is very cheap and affordable. But the issue is that these covers are not vigilant enough against the rain and snow.
Choose the Covers Wisely
It is essential to choose the cover wisely. Do not go for someone's choice with verifying or detailed analysis and examination. Always choose the bed cover according to your requirement and the demand of the truck's type. I always recommend this to others and practice this for myself as well.
Use of Tonneau Cover Waterproof Spray
Using the spray, you can prevent bed covers made from vinyl or leather from being damaged or ruined. Using CARPRO CQUARTZ Leather 2.0, I can resist dye transfer and make the covers more hydrophobic & oil phobic, bringing more resistance to water. It makes the covers stain and chemical resistant and increases their life. Moreover, the coating makes it UV resistant, has an "Easy clean" effect, preserves color, and resists fading.
Conclusion
The crux of this discussion is that no cover is completely waterproof. All the covers in different styles made up by the manufacturers can be water-resistant. These covers are advanced to a certain level or water-resistance property. So I have explained all the covers that you can choose for your cover according to your requirement.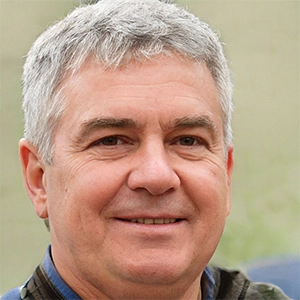 Joshea Mark is a trucker with a wealth of experience and a keen eye for quality. He has spent countless hours on the road and knows firsthand the importance of having a reliable tonneau cover to protect his cargo. That's why Joshea is so passionate about sharing his knowledge and expertise with others.
At Best in Tonneau Covers, he reviews the latest and greatest covers on the market, compares different brands, and writes buyer guides to help truckers like himself make informed decisions. Whether you're a seasoned pro or new to the world of trucking, Joshea's insights and advice are sure to be valuable. His writing is authentic and personal, reflecting his years of experience and his genuine desire to help others.