When did you last time clean your aluminum toolbox? Several times I was asked by the people in my social circle how to clean aluminum Tool Box. At first, I attempted to clean my toolbox, but I wasn't in complete practice, so I didn't do it right. Before entering this field, I knew no easy and precise cleaning methods.
After all due research on this issue, I got the desired results. Then I decided to design an article to help the people in this context. Moreover, I will discuss how you make aluminum shine without polishing it in this article.
Why Does It Need To Clean The Toolbox?
Toolboxes can also catch corrosion. It is due to dust, roads, and materials. So regular maintenance of the toolbox keeps it in its element. So, first, one should know why cleaning an aluminum toolbox is necessary.
Things Needed in Cleaning
Per instructions, it is part of dealing with the chemicals and other instruments. So the following tools are needed to clean the toolbox better.
Work clothes
Work gloves
Aluminum brightener or wheel cleaner
Microfiber towels
Cotton or wool buffing wheel with adapter
Mothers Aluminum polish or rouge compound
For any condition, the following tools can be added as optional tools:
Wool carpet square
Drill with polishing adapter
Dual Action polisher
Rotary polisher tool
How to Clean the Aluminum Toolbox
There are several steps in which the cleaning of the toolbox consists:
Step 1: Empty the Toolbox
Wear your gloves and take out all the stuff from the toolbox. Wearing gloves keeps you from any injury or mishappening. When you remove your box, clean the box from the water in it that is accumulated due to rain.
After cleaning the toolbox and draining the dump water. Now, wash the box normally with soap/detergent and water. It will remove dirt, rigid stains, and debris.
Step 2: Apply a Wheel Cleaner along an Acid
You must use an acidic material with the wheel cleaner in this step. It will help in removing the stains and dust particles. After using an acidic chemical, it's time to use an essential chemical. Using two different pH-containing chemicals can cause better results on the aluminum surface.
Moreover, this maneuvering of the chemicals makes the aluminum ready for the polisher. So now you can use the Microfiber towels to clean the surface and prepare it for polisher application.
Step 3: Add Polish With the Help of a Buffing Wheel
Now it is time to apply the polish to the aluminum surface. Polish can also be applied with the help of the wool fabric pad. But applying with the help of a buffing wheel is more convenient. In that way, a buffer wheel will apply the polish by making it a thin layer.
Another valuable aspect of this technique is compatibility. The fabric pad is not as sustainable as the buffering wheel.
Step 4: Wipe and Use Cleaner
After polishing, wipe out the surface and use the all-purpose cleaner to eradicate the grey and black stains of the polish. You can use casual soap or detergent instead of the cleaner.
Also, cleaning a tonneau cover was never so easy till you read our detailed guide on that.
Does Vinegar Clean aluminum?
Spray white vinegar you've poured in a bottle made for that purpose on your aluminum toolbox.
Spraying the entire surface will cause the white vinegar to dry up, so work your way over it piece by section instead.
Use a soft bristle nylon scrub brush dipped in white vinegar to clean the aluminum toolbox's surface.
To get to some hard-to-reach regions, you may even use a toothbrush.
A soft cloth can be used to apply wax on metal, and once it has dried, rub the surface to a high gloss.
Conclusion
This article covered all possible aspects and ambiguities that can confuse anyone. This article will help people find an easy and comfortable way to clean their toolbox. In this article, I mentioned my own experience and guided the people in the sight of those experiences. So by reading this article carefully, you can find the best way to clean your toolbox.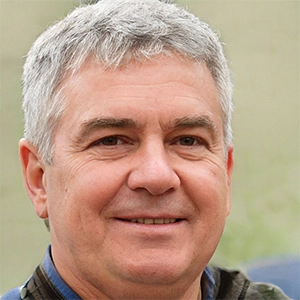 Joshea Mark is a trucker with a wealth of experience and a keen eye for quality. He has spent countless hours on the road and knows firsthand the importance of having a reliable tonneau cover to protect his cargo. That's why Joshea is so passionate about sharing his knowledge and expertise with others.
At Best in Tonneau Covers, he reviews the latest and greatest covers on the market, compares different brands, and writes buyer guides to help truckers like himself make informed decisions. Whether you're a seasoned pro or new to the world of trucking, Joshea's insights and advice are sure to be valuable. His writing is authentic and personal, reflecting his years of experience and his genuine desire to help others.