The Towing capacity of a truck is significant when you buy one, and people often overlook it. Choosing the towing factor when choosing your truck will help you avoid any unnecessary inconveniences in the future. In this particular subject, if we consider the JEEP GLADIATOR, which I use for off-road purposes, that sometimes tow tremendous weight, and Jeep Gladiator towing capacity is what helps a lot. So, Is Jeep Gladiator good for towing?
So to solve this confusion, you must first be aware of your vehicle's towing capacity if you intend to transport a substantial amount of equipment. It's essential to do your homework before purchasing a car if towing is something you're interested in. I am here to provide you with all the information you need regarding the Jeep Gladiator's towing capacity if you attempt it yourself.
Jeep Gladiator 2020 Towing Capacity | Brief Analysis
The towing capacity of the 2020 Jeep Gladiator differs slightly from previous models in that it depends on the transmission type you choose. The 2020 model's towing capability also significantly fluctuates depending on the trim level. The standard towing capability with manual transmission for the Sport and Sport S grades is 4,000 pounds. It increases to 4,500 pounds if you opt for an automatic transmission.
A 2020 Jeep Gladiator with an automatic transmission in the Sport or Sport S trim level and the Max Tow package, which gives the vehicle more towing power, will have the best towing capability. The capacity now stands at 7,500 pounds. The starting towing capability for the 2020 Jeep Gladiator Overland variant is 4,000 pounds for manual transmission and 6,000 pounds for automatic transmission.
Another query dropped by the audience: Does Jeep Gladiator Mojave have max tow? For manual gearboxes, the starting weight for the Mojave and Rubicon trims is 4,000 pounds. When equipped with an automatic transmission, the Mojave trim can tow up to 6,000 pounds, while the Rubicon trim can tow up to 7,000 pounds.
Jeep Gladiator 2021 Towing Capacity | Brief Analysis
The Jeep Gladiator can haul more weight than most people would anticipate! The towing capacity of the 2021 Jeep Gladiator varies depending on the package you purchase, the equipment you have installed, and the trim level of your car. The starting towing capacity for Mojave or Rubicon trim levels is 4,500 pounds.
In this context, another query about the Jeep Gladiator is Can a Jeep Gladiator tow 6000 lbs? So if you need a vehicle with excellent towing, payload, off-road ability, and fuel efficiency, the 2021 Jeep Gladiator is one of your best options.
This small pickup vehicle, built with rugged features, can tow up to 6,000 pounds. The 2021 Jeep Gladiator's base towing capability is 4,000 pounds, but with the full complement of towing accessories you can buy with the Gladiator, that capacity rises to 7,650 pounds.
Jeep Gladiator 2022 Towing Capacity | Brief Analysis
How much can the off-road capable Jeep Gladiator tow? The Jeep Gladiator has plenty of ability to support your Red Lion adventures with ease. The 2022 Jeep Gladiator has a best-in-class payload capability of up to 1,700 pounds and a towing capacity of up to 7,650 pounds. The Jeep Gladiator towing can assist you with your needs, whether you're loading up some items to bring home or driving up to Lancaster for the weekend.
Jeep Gladiators and Competitors Towing
In this section, I will share the essential information regarding the towing capacity of Jeep Gladiators concerning its Competitors. As long as you're comparing crew-cab, four-wheel-drive, short-bed trucks, the 2020 Jeep Gladiator comes out on top compared to the other midsize class competitors.
The Gladiator boasts best-in-class towing in this instance and nearly the highest payload. The Gladiator is outlawed and out-hauled by other combinations of rival trucks, but an apples-to-apples comparison places it first in its class.
Sport & Sport S
Manual transmission (pounds): 1,700
Automatic transmission (pounds): 1,105
Automatic Transmission (pounds) (with Max Tow): 1,535
Overland
Manual transmission (pounds): 1,140
Automatic transmission (pounds): 1,120
Ford Ranger (2.3L I-4, 10 Speed Auto)
Max Towing (pounds): 7,500
Max Payload (pounds): 1,560
Chevrolet Colorado (3.6L V-6, 8-Speed Auto)
Max Towing: 7,000
Max Payload: 1,551
Toyota Tacoma (3.5L V-6, 6-Speed Auto)
Max Towing (pounds): 6,400
Max Payload (pounds): 1,175
Nissan Frontier (3.8L V-6, 9-Speed Auto)
Max Towing (pounds): 6,380
Max Payload (pounds): 1,360
Honda Ridgeline (3.5L V-6, 9-Speed Auto)
Max Towing (pounds): 5,000
Max Payload (pounds): 1,580
You may also be interested in:
Is Jeep Gladiator Good for Towing?
Jeep gladiators are very efficient in terms of towing and providing services. In the jeep gladiator, you can find several models. The variation in the jeep gladiator models is related to their towing capacity. I have mentioned their capacities in the above sections according to their model.
Jeep gladiators are the most acceptable machine for the long run and rough journeys, including towing the stuff. The 2021 Jeep Gladiator's towing capacity is impressive, but it also includes many other amenities that will make towing much more manageable. It is a sturdy vehicle with good design, heavy-duty axles, and big brakes for simple stopping.
Integrated Trailer Brake Controller, which connects to your car's electronic braking system and lets you adjust your brake pressure, is also included with the 2021 Gladiator. To ensure that braking is consistent from your vehicle to your trailer, you may scale it to the weight you're pulling in your trailer.
Jeep Gladiator Towing Capacity with Tow Package
Due to the lack of stock, you can add a package to tow the Jeep Gladiator. There are two options for bundles. The first package merely adds the gear required for the Gladiator to tow, while the second increases its ability to do so. In Trailer-Tow package, It includes a heavy-duty engine cooling system, a Class IV hitch receiver, a trailer hitch zoom, and a 240-amp alternator; on the contrary, the Max Tow Package provides:
4.10:1 axle ratio
Trac-Lok limited-slip differential
A/T tires
wide fender flares
GVWR of 6250 lb
Conclusion
This article is a complete guideline for people who are confused about the towing properties of the Jeep Gladiator trucks. This article covers a detailed analysis of the towing properties of the truck. Additionally, I have provided information about the Jeep and its competitors so that you can make an informed decision. In my opinion, the Jeep Gladiator delivers several experiences that only a Jeep could provide; we believe it to be a worthwhile investment. The Gladiator's open-air experience will allow you to breathe clean outdoor air and feel at one with nature because you can remove the doors and roof. If you enjoy driving in the open air, it's unquestionably a good choice.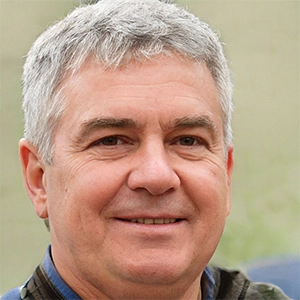 Joshea Mark is a trucker with a wealth of experience and a keen eye for quality. He has spent countless hours on the road and knows firsthand the importance of having a reliable tonneau cover to protect his cargo. That's why Joshea is so passionate about sharing his knowledge and expertise with others.
At Best in Tonneau Covers, he reviews the latest and greatest covers on the market, compares different brands, and writes buyer guides to help truckers like himself make informed decisions. Whether you're a seasoned pro or new to the world of trucking, Joshea's insights and advice are sure to be valuable. His writing is authentic and personal, reflecting his years of experience and his genuine desire to help others.