On many occasions, I have to drive either with a Tonneau cover or without it. Infact, I interact with the Tonneau covers daily, so people often ask me for guidance. There is a fundamental question, and people ask me that very frequently: Can You Drive With a Tonneau Cover Open?
There are also some ambiguities regarding which type of Tonneau cover can be opened during driving, or is it against the law to open a Tonneau cover during driving? Moreover, you will learn how to drive with hinged or tri-fold tonneau covers later in the article.
Reasons to Drive With Open Cover
The tonneau cover is used to carry the cargo and, more importantly, to ensure the Tonneau cover's safety. Similarly, the opening of the Tonneau cover is required when you want to carry a gigantic cargo, but with that condition, you also don't want to remove your Tonneau cover.
Another aspect included in driving with an open cover; is saving time by accessing the bed areas quickly. It is fact that
Driving with Cover Open: Legal or Not?
It is purely Legal and allowed to drive with the Tonneau cover open. It is not an illegal activity to perform that breaks any rules or could hurt people. But for this as well, there are some precautions mentioned below:
A caution flag should be placed at the end of your giant cargo, which has the colors yellow, red, and orange.
The flag must be 16×16 inches in size.
In the dark, while driving, when carrying considerable cargo, use a red light that should be visible from 150 to 200 meters.
Always try not to carry the passengers in the bed of the truck. We can find various incidents due to carrying people sitting in the back of the truck.
Can You Drive With a Soft Tonneau Cover Partially Open?
In this section, I will discuss the several types of Tonneau covers with their cover of open driving situations. These tonneau covers are different in their nature, installation, size, function, and even in their cover open driving condition.
Soft Roll-Up Tonneau Cover
In the case of the soft Roll up Tonneau cover, they are either fully folded or open in any condition. They are contrary to the tri-soft and tri-hard covers. When you fold the soft roll cover completely and fasten it with the Nylon strips, your bed will be completely exposed to the sky. In this cover open condition, you are good to go.
Can You Drive with a Tri-fold Tonneau Cover Open?
In the tri-fold Tonneau cover, you can fold or open its first portion about 18″. By doing this; you can drive the truck at 35 miles per hour. Flipping its two folds will open to the 36″ at the end of the bed. Now you can drive smoothly on the highway without any problem.
In the case when you flip up the third penal, about 8″ of your truck bed will be exposed to the sky. The entire folded tonneau cover is positioned such that its foam bumpers rest on the rear of the cab.
Soft Tri-Fold Cover
The soft tri-fold covers can open only two-thirds (⅔). It is possible when you have the 6.5′ cover size. Like the Rugged Liner E-series, some hard tri-fold covers also provide the same amount of opening. You can only drive with the bed 2/3 open.
Can you Drive With a Hinged Tonneau Cover Open?
In the case of any hard and soft single-to-quade fold Tonneau cover, you can drive the truck with the cover open to your desired extent, which is legal. But driving the cover open in the case of a hinged or single fold is dangerous and inappropriate.
Conclusion
In this article, I tried my all efforts to explain all the facts and experiences regarding the Tonneau cover open during driving. Also, I shared the different kinds of Tonneau covers with their open conditions. The demand for Tonneau covers varies from person to person. So I investigated almost all popular Tonneau covers and shared my experience regarding their performance; when you drive with these open covers.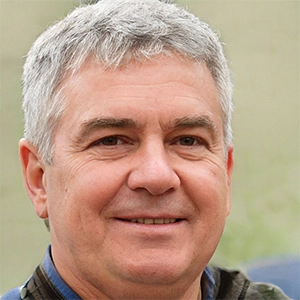 Joshea Mark is a trucker with a wealth of experience and a keen eye for quality. He has spent countless hours on the road and knows firsthand the importance of having a reliable tonneau cover to protect his cargo. That's why Joshea is so passionate about sharing his knowledge and expertise with others.
At Best in Tonneau Covers, he reviews the latest and greatest covers on the market, compares different brands, and writes buyer guides to help truckers like himself make informed decisions. Whether you're a seasoned pro or new to the world of trucking, Joshea's insights and advice are sure to be valuable. His writing is authentic and personal, reflecting his years of experience and his genuine desire to help others.