What distinguishes a tonneau cover from a camper shell? Which truck cover should you purchase? If you've never owned either, you might be unsure which truck addition will protect your goods most effectively. I also have experience with the camper shell. People asked me frequently; Which is better, a tonneau cover or a truck cap? So, if you choose Camper Shell vs. Tonneau cover, read this article.
Considering this issue as a concern, I wrote a brief article that will clarify all doubts and ambiguities. This article will cover the difference between a camper and a Tonneau cover, and also it will provide basic knowledge about both of these. First of all, let's discuss what they are.
What is a Tonneau Cover?
The rear of a truck is covered with a tonneau cover, a phenomenon of automobile engineering that protects the cargo and enhances aerodynamics. A tonneau cover has different types of truck bed covers, which come in many styles and designs. It is an excellent option for any car owner to protect their car bed.
Additionally, tonneau is available in a variety of forms and materials. Among various choices, rigid one-piece fiberglass coverings, flip-up and roll-up covers, and canvas tonneau covers are popular choices.
What is a Camper Shell?
For further security and more excellent weather protection for the cargo, camper shells or truck bed shells are also provided for consideration. These come in various sizes and forms and are primarily composed of fiberglass and aluminum.
The majority of camper shells have windows. Some camper shells include a back door that opens and closes against the tailgate, allowing it to stretch to the ground.
Note: The cap's design offers a range of roof heights, allowing selection based on the needs and kind of truck.
Comparison between Tonneau Cover and Camper Shell
I have divided this part of the discussion into two categories to examine the critical distinctions between truck bed coverings and shells.
In terms of installation
The tonneau cover's installation is a simple operation; the Tonneau cover installation, in about 30 minutes, is very smooth.
On the other hand, a truck camper shell is more challenging to install and requires more than one person. Another negative is that to transfer something that doesn't fit through the entrance, you will need to take the entire shell off.
Even though carrying an excessively tall burden is prohibited, you'll also need assistance lifting the camper shell off the vehicle so you can store and reinstall it.
Safety Issues
A high-quality tonneau cover guarantees better protection for the cargo being transported and improved weather protection. Additionally, it lessens the likelihood that you may lose the item while driving. As a result, the tonneau cover offers trustworthy security everywhere.
Note: A camper shell with windows doesn't provide as much security as a tonneau cover.
Tonneau vs. Cap Gas Mileage
By increasing the aerodynamics of your truck and reducing any drag caused by your tailgate, tonneau covers are renowned for decreasing your gas consumption. As we've already said, there isn't a tonne of science to support those statements.
However, whether you select a lightweight tonneau cover or truck cap, you'll undoubtedly notice a difference at the petrol pump. Your gas mileage would suffer due to the 200-pound weight of a fiberglass camper shell.
Durability
Most tonneau covers are constructed from high-quality materials, guaranteeing up to five years of dependable use. Camper shells also provide dependable service due to their high level of durability.
Impression
A camper shell, as opposed to a tonneau cover, completely alters the design of your truck. A camper shell may transform your pickup truck into an SUV or minivan. A tonneau cover might help you keep the traditional pickup truck appearance if you want it.
Aerodynamics
Unlike a tonneau cover, a camper shell will alter how your truck drives and handles. You should be aware that your truck will be pushed further to the side when driving in crosswinds due to the increased side surface area of the camper shell.
Additionally, when employing a camper shell, the added weight at the top will impact turning and maneuverability at higher speeds.
Conclusion
I discussed the comprehensive details about the critical differences between the Tonneau covers and the Camper shells in this article. You can choose any of them according to your requirements. Both of them have their importance and usage capabilities. Read all the aspects carefully before purchasing the Tonneau cover or the Camper shell.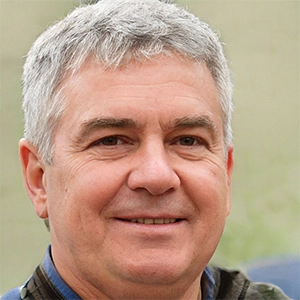 Joshea Mark is a trucker with a wealth of experience and a keen eye for quality. He has spent countless hours on the road and knows firsthand the importance of having a reliable tonneau cover to protect his cargo. That's why Joshea is so passionate about sharing his knowledge and expertise with others.
At Best in Tonneau Covers, he reviews the latest and greatest covers on the market, compares different brands, and writes buyer guides to help truckers like himself make informed decisions. Whether you're a seasoned pro or new to the world of trucking, Joshea's insights and advice are sure to be valuable. His writing is authentic and personal, reflecting his years of experience and his genuine desire to help others.