One day I found a tear on my Tonneau cover, and it deformed the whole grace and shape of my Tonneau cover. At that time, there was only one solution: to replace this cover, which was very pricey. I researched to find a reliable and reasonable solution to fix the tonneau cover. People always ask me How to fix a tear in the Tonneau cover? This guide is for you all.
I found a straightforward and smooth solution, and now there was no need to replace my Tonneau cover. This article will help people fix the tear and holes on the bed cover. Moreover, there is a discussion on using velcro and dealing with a tear. Additionally, this article will assist you in all aspects related to issues in fixing the tonneau covers.
How to Fix a Tear In a Tonneau Cover?
I have used hard, and soft tonneau covers, but the soft covers are usually more vulnerable to malfunctioning. A possibility always exists that anything can happen to the soft and hard tonneau covers during the journey; if you forget to close the Tonneau cover for the whole night, it will be exposed to any problem. You can fix the tears by following these instructions:
Hard Tonneau Cover Repair?
You can use the repair tape or glue: In the case of hard Tonneau covers, problems of holes and scratches can happen, and you can use the tonneau cover repair tape. But, the fixation of their (soft and hard covers) issues is way too different. 
By Visiting the Restoration Shop: I have done it several times using a patch, which is not really that obvious. A skilled tonneau cover repair shop can put a patch beneath and then stitch up the tear so it will hold.
Fix the Tear in Soft Tonneau Cover
The fixing process of the soft Tonneau cover is very smooth and comfortable. It saved my Tonneau cover from being replaced. Also, I preferred this method to fix the Tonneau cover tear. The process of fixing the Tonneau cover is given below:
First, thoroughly clean the area surrounding the rip to eliminate any debris or grease that can hinder the vinyl from adequately adhering to the repair material.
Swab with alcohol after first using soap and water.
Use a razor blade, scalpel, or pair of scissors to smooth down any jagged edges on the rip. The ripped edges should rest flat.
Use tweezers to insert a piece of canvas backing from a kit for mending leather and vinyl behind the rip.
With some kits, you need to press the vinyl and canvas together while applying glue to bond them; with other kits, you only need to apply heat using an iron or other specific equipment.
As precisely as you can, blend the pigments in the leather and vinyl touch-up kit to match the color of the truck bed cover.
Combine the filler from the repair kit with the pigment
Add filler material to the rip. Instead of using one thick layer, use numerous thin ones. The last layer of filler material should be stamped with the embossing stamp that most closely mimics the grain of the bed cover.
You may also be interested in:
How Do You Repair a Hole In a Tonneau Cover?
This type of fixation is also elementary and smooth. It has minimal and straightforward steps. Steps are given below:
Sand down the damaged area and wipe it with alcohol to provide an excellent bonding surface for the repair chemicals can quickly fix a hole in a tonneau cover.
After that, fill the hole with Bondo-glass (the Bondo compound that contains fiberglass strands) and smooth it out, or you can use the tonneau cover glue.
Seal it off at last by using an excellent primer over it. After that, give it time to dry completely. If you wish to, this smoothing will allow you to paint correctly.
How to Fix Tonneau Cover Velcro?
The fixing of the velcro problem is also countered through an effortless and basic technique. This process is comprised of the following steps:
First, dismiss the previous velcros.
Now, use alcohol to clean the rails.
After that, add the fresh velcro strips.
Then, adjust the Tonneau cover accordingly.
Conclusion
Tonneau covers carry many problems and issues along with ease and feasibility. They demand proper care and attention. If you don't care and look after them, there are sure chances that they can be demolished before their limited period. In this article, I covered all the aspects related to the fixation of the Tonneau cover. It involved all the soft and the hard Tonneau covers problems. It also explained the tears and holes in the Tonneau covers.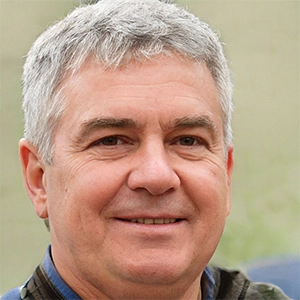 Joshea Mark is a trucker with a wealth of experience and a keen eye for quality. He has spent countless hours on the road and knows firsthand the importance of having a reliable tonneau cover to protect his cargo. That's why Joshea is so passionate about sharing his knowledge and expertise with others.
At Best in Tonneau Covers, he reviews the latest and greatest covers on the market, compares different brands, and writes buyer guides to help truckers like himself make informed decisions. Whether you're a seasoned pro or new to the world of trucking, Joshea's insights and advice are sure to be valuable. His writing is authentic and personal, reflecting his years of experience and his genuine desire to help others.