Buying a Tonneau cover is necessary to keep your things safe and sound. But another important thing to keep things safer is to lock the Tonneau cover. It is essential because people have a habit of searching the things in other Truck beds. On social media, many people asked me How do truck bed covers lock? Also, they add and ask about the types of Tonneau cover locks.
These questions demand a comprehensive article, and then I designed an article to cope with such questions. This article will help you to clarify all your issues and errors, unlocking your Tonneau cover. Moreover, after reading this article, you can guide other people in this regard.
Different Types & Techniques of Tonneau Cover Locks
When we usually talk about the locks of Tonneau covers, several kinds of locks are available in the market. Each lock has its particular specification and mechanism of locking. Some of the locks are given below:
Key Lock
This type of Tonneau cover is available in the Retractable Tonneau covers. It involves the hard Tonneau cover category. In this type, you can use a key lock which will be the way of preventing your gods from theft.
Another aspect that involves this is that a tailgate lock is required in many trucks. But in the case of the Lock key type, you do not need a tailgate lock system. Latches will be unengaged and vice versa, using the key to open or close the cover.
Rotating latch
This lock type is commonly used in soft and vinyl Tonneau folding covers. It has a straightforward mechanism, like if you open a door knob. Just like that, you have to open his type of Tonneau cover.
Another similarity with the pull-cable type of the Tonneau cover. But the difference is that you have to press the knob. You can install the rotatory latch either way of the Tonneau cover. if you are experiencing issues, you can check our detailed guide on how you can fix your tonneau cover latch.
Tip: A locked tailgate is required for more security in a rotatory latch.
Pull-Cable Release
In the pull-cable release lock type, you are only required to release the cable so that it will disengage the latches simultaneously. You will find this type of tonneau cover in the Hard folding Tonneau covers. Furthermore, you can install it in the center back or the back corner of the Tonneau cover.
Another critical factor involved is that a locked tailgate is required and that the tailgate can block your direct access to the lock. This key type lock is available in BACKFLIP covers.
Spring Loaded Speed Clamp
This type of lock is an integrated version of the latch clamp. The only difference is that these covers are less easily installed than the latch clamps. These locks are already installed in Tonneau covers and present in soft and folding Tonneau covers.
It operates with a straightforward method. Just grab the handle of the speed clamp and pull out towards the truck. Then check the latches are perfectly clamped on the bed. This lock is operated in GATOR SFX types.
Latch Clamp
These locks are present in the Soft Tonneau covers, and they are installed at both ends of the Tonneau covers. These locks have a very smooth mechanism of operation. You have to press both small lock handles, and by doing this, you will disengage the latches.
This type of lock also required a locking tailgate for more security. These locks operate in the TruXedo Tonneau covers.
Electromagnetic Brakes
These brakes are installed in the electric Tonneau covers, and the electric Tonneau cover operates like the garage door. It operates with the help of a simple button. Electric Tonneau covers are available in the hard Tonneau covers category, so these covers don't have any foldings.
In the case of electric Tonneau covers, the locked tailgate is required to add more security and safety to protect your goods.
Conclusion
I explained all possible types of cover locks and their operating mechanism in this article. This article will help you utilize several locks and their adjustments with particular types of Tonneau covers.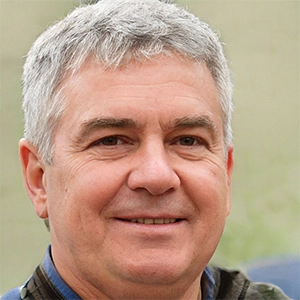 Joshea Mark is a trucker with a wealth of experience and a keen eye for quality. He has spent countless hours on the road and knows firsthand the importance of having a reliable tonneau cover to protect his cargo. That's why Joshea is so passionate about sharing his knowledge and expertise with others.
At Best in Tonneau Covers, he reviews the latest and greatest covers on the market, compares different brands, and writes buyer guides to help truckers like himself make informed decisions. Whether you're a seasoned pro or new to the world of trucking, Joshea's insights and advice are sure to be valuable. His writing is authentic and personal, reflecting his years of experience and his genuine desire to help others.