Is your tonneau cover compatible with a ladder rack? I have been using a tonneau cover compatible and comfortable with a ladder rack. It is mounted on top of the bed rails. Lately, one of my friends visited me, and when she saw my truck, she asked, how can you put a ladder rack on with a Tonneau cover?
People get confused while purchasing the perfect fit ladder rack for their tonneau cover, as not all the covers are manufactured equal. In this article, I will elaborate on the types of ladder racks. Moreover, there will be an explanation of why you should have a rack on your truck bed. So keep reading this.
What are ladder racks used for?
A ladder rack is a device that is used on top of the truck or cargo vans. It allows the truck to carry loads, lumber, a ladder, and other long and heavy objects. The rack's height allows the cargo to reach out over the top of the truck's cab instead of out of the truck into traffic.
You can mount a tonneau cover and ladder on the top or inside of the bed rails. Before installing the ladder rack, ensure you know the proper fitting method.  It's one of the important parts of tonneau cover accessories.
Types of ladder Racks
Two types of racks are easily accessible and available on the market. These are; stake pockets rack and truck headache rack. Both can go with all the tonneau covers.
Stake pocket Rack
Stake pocket racks are easily installed and require no drilling. It is mounted in the stake pockets found in the bed rails of most trucks. The brand named US Rack manufactured the best stake pocket racks.
The best thing about this brand is there are so many models of racks. It does not matter how long and short your truck bed size is. You will be able to find a perfect fit rack with your tonneau cover. The rack can carry weight up to 500 lbs. It works with or without the tonneau cover.
The US rack is manufactured with alloy steel, making it reliable and durable. These racks are perfect for drivers whose bed rails already have holes. Moreover, it provides a period of 1-year warranty as well.
Truck Headache Rack
Truck headache racks have been popular because of their multipurpose uses. The primary function is to prevent the cargo from sliding into the vehicle's rear window. Besides, it holds objects upright and supports long roads such as canoes.
Although headache racks are still more useful for large cargo, you can use them with a tonneau cover for additional protection and security.
BACKRAK is the most trusted and reliable brand for truck headache racks. It does not provide strength and functionality but also maintains the stylish look of your vehicle. It mounts to the existing stake holes at the front of your vehicle's bed to protect it from damage caused by prolonged and heavy cargo.
This rack is crafted with reinforced steel, ensuring high strength, rigidity, and durability. Moreover, the black powder-coated finish resists corrosion, scratches, and chips. Its features include function, style, and security for the cargo. It offers 1 year of warranty on workmanship, powder coated finish is not warranted at all. 
Ladder Rack Work with Tonneau cover
The first and foremost step to installing a rack is your tonneau cover mounts between your bed rails. Some racks wonderfully work with the tonneau cover are as;
PUTCO VENTURE TEC Rack
This custom-made rack is crafted with highly durable 6061 T6 aluminum with a high-impact powder coat finish. The Venture Tec requires no drilling process. It works better with a roll-up tonneau cover that mounts inside the bed rails.
The top side of the TEC tubes includes two T-channels for the users to add other Putco accessories. It includes multiple mounting channels for lightweight tools, water cans, etc.
ADARAC Truck Rack
Another truck rack that is compatible with a tonneau cover is ADARAC. It is made of durable steel with 500 lbs weight capacity without bending. It has a black powder finish coat which prevents rust and scratches. ADARAC rack mounts right into the stake pocket holes.
This truck rack works well with roll-up and retractable tonneau covers that sit completely between the bed rails. One of the most positive things about this rack is it does not block your view. It allows you to access the bed by simply down the tailgate easily and climbing right in.
TRACRAC SR Sliding Truck Rack
With an impressive load capacity of 1250 lbs, TRACRAC is one of the most popular truck racks on the market. It is made of lightweight, durable aluminum powder coated to resist corrosion and scratches.
The SR truck rack can install a limited range of tonneau covers, most notably with BAK revolver X2 and X4. It allows you to haul large and heavy items while making the bed secure and water-resistant.
YAKIMA, Overhaul HD, Truck bed Rack
If you need a versatile truck rack, then Yakima Overhaul Hd is an excellent option for you. Crafted with durable aluminum that supports 500 lbs weight. The powder coat finish resists rust and wears on the rack.
What is interesting about this rack is that you can adjust it from 19 inches up to 30 inches. The Overhaul HD rack has multiple tie-down points for securing the cargo and a T-slot attachment for keeping them in place. It is compatible with most trucks except Toyota and Nissan.
Why should you use a Truck Rack?
Two possibilities support that you must have a truck rack over your truck bed. These are;
Double your Cargo
What excites the truck owners the most? Yes, large space for the cargo. The rack allows the truck owners to load cargo over the tonneau cover. This two-in-one solution offers more space for your cargo and secures the truck bed from rust and corrosion.
Guard your Truck Bed
When you put large, heavy cargo such as ladders, pipes, and other sizable equipment, it leads the truck bed towards scratches and dents over time because they attach loosely or sometimes untied, which causes them to shift and move over the tonneau cover.
Installing one or two racks over the truck bed will prevent it from dents, scratches, and rust. And if you do not install a rack, it will cost you more money in the long run.
Lessen the risk of Injury
Ladder racks make it a lot more secure to load and unload the cargo, rather than pulling your rack out of the rear of your van or truck. Let the stepping ladder rack accomplish the work.
Provides a Better Back Rear View
When you put something above the tonneau cover, it might be possible that it causes an obstacle while you are looking in the back mirror. What a ladder rack does is provide you with a better back rear view as it provides you more space to stay away from any hindrances.
Easily accessible cargo
The ladder rack is coordinated into the vehicle's body. It is generally with you wherever you go and can be used anytime. It is easy to remove all the cargo added to the rack.
Ladder racks are a valuable accessory as they can be used over any vehicle and add safety and convenience features. Introducing a stepping stool rack can mean huge investment funds every year, whether you intend to involve your truck or van for individual or business purposes.
What tonneau covers work with bed racks?
Truxedo Pro 15 and Truxedo Lo Pro is one of the best tonneau covers to work with bed racks due to the mounting system and the low profile roll-up function.
The mounting system of both covers sits inside the rails, covering none of the bed rails or approximately ½ of the bed rail. Both covers provide a perfect fit and function with truck racks.
Can you have a Tonneau cover with bed rails?
Most tonneau covers are mounted inside the bed rails, and some are mounted on top of the bed rail. The soft roll-up tonneau covers the mount inside the truck bed and allows you access to the top of the truck bed rail to tie downs. 
Can you put a headache rack on a truck with a Tonneau cover?
A headache rack is a popular accessory for trucks for many reasons. Installing a headache rack with a tonneau cover is comfortable. A few headache racks are compatible with a tonneau cover, and the best is Steelcraft 90001 Headache rack.
Can you have a BACKRACK and a bed cover?
BACKRACK is specially crafted with pairing to the bed cover. It is easy to install and use. The reinforced steel ensures durability and great strength of the BACKRACK. It gives you back-end security that seems like an investment for your pickup.
What tonneau cover works with Thule TracRac?
BAK Revolver X4s rolling tonneau cover goes best with Thule TracRac. The X4s works for both worlds; it secures the cargo from the outer natural components and gives a low-profile design to your vehicle. It is the most robust and secure tonneau cover.
Final Thoughts
Yes, you can put a ladder rack on the tonneau cover. For some people, installing a ladder rack is no more than a waste of money. I want to tell them that a ladder rack allows more space and protects the cover from getting damaged. Above, I have mentioned the ladder racks that you can easily install on the tonneau cover. Moreover, I went a step forward and explained the advantages of ladder racks.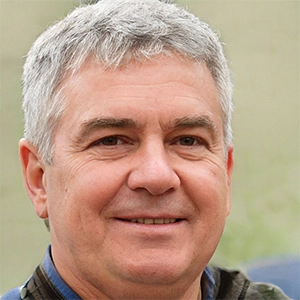 Joshea Mark is a trucker with a wealth of experience and a keen eye for quality. He has spent countless hours on the road and knows firsthand the importance of having a reliable tonneau cover to protect his cargo. That's why Joshea is so passionate about sharing his knowledge and expertise with others.
At Best in Tonneau Covers, he reviews the latest and greatest covers on the market, compares different brands, and writes buyer guides to help truckers like himself make informed decisions. Whether you're a seasoned pro or new to the world of trucking, Joshea's insights and advice are sure to be valuable. His writing is authentic and personal, reflecting his years of experience and his genuine desire to help others.