There are several queries people ask me in the context of the Tonneau cover's installation, their use, and an important question Can you have a tonneau cover with bed rails? These are a few ambiguities that need to be addressed on my part as I have been using tonneau covers for years. So I designed this article for you, which will help you understand.
This article will teach you how to put the tonneau cover with bed rails and how to adjust the rails. In addition, there is a quick discussion on installing the tonneau covers and different types of bed rails that we can use with tonneau covers.
What is The Purpose of Truck Bed Bars?
These bed rails are essential in terms of security and sustainability. Bed rails work to tie down the cargo that is transported on the Trucks to the far areas. Also, these bed rails are firm support to the Tonneau covers from vibration.
How to Install the Tonneau Cover With Bed Rails?
The installation of the Tonneau covers with bed rails consists of the following steps:
Your cover's rails should be fastened to the vehicle bed if you have an over-the-bed rail liner.
Set the rails in place, then tighten the mounting hardware.
Install any cab-side or tailgate seals that are provided.
Ensure your tonneau cover is in place and the top is equally spaced around the perimeter. Verify the alignment and make any necessary adjustments.
Check the cover's sealing surfaces for bulging or apparent gaps, and correct or realign as required.
If your tonneau cover comes with drainage tubes, connect and direct them to the vehicle bed's corners.
Types of Bed Rails
Several types of bed rails are available in markets; some of them are as follows:
Bed Rail Installation Kit
These bed rails are very productive and heavy-duty. These bed rails are compatible with the in-mount Tonneau cover. It is adequate to leave a half-inch space between the cover's border and the bed rail's top edge.
As long as the upper edge of the cover does not protrude more than half an inch over the upper edge of the bed rail, the rail is simple to use. Some inside-mount tonneau covers protrude more over the bed rail than others in certain situations.
The extra-wide aluminum lip may usually be trimmed so that it doesn't get in the way when you insert the rack into the stake pockets. The cover's sealing characteristics won't be compromised throughout this operation.
Heavy-Duty Bed Rails
The heavy-duty kit rails are distinct from ordinary kits due to their length and shape. These rails are compatible with toolboxes and vice versa. They have a lip that runs from the inside edge to the point where the tailgate joins the car's body. These bed rails work with almost any type of tonneau cover. They are longer, so the toolbox has a flat surface to sit on (24 inches vs. 11 inches).
How to Calculate the Size of Tonneau Cover?
When using our headache racks, the maximum width of a mounted toolbox is determined by measuring the bed rail gussets on each side and deducting 1 inch.
Important Factor for Surface Mount Tonneau Cover
Typically, bed rails are not compatible with surface mount tonneau covers. Therefore, professional assistance is needed if you have such a cover. You might be able to make a surface-mounted tonneau cover work with your truck's bed rails if you employ a professional in upholstery. The Tonneau cover is simply an adjustment on your own. The struggle without an expert can cause problems with the cover. 
What is the Purpose of a Roll Bar on a Truck?
In the case of a rollover, a roll bar is a device designed to safeguard the occupants of a car. The roll bar is connected to the car's frame and bent into a series of hoops that fit inside the passenger area. The roll bar shifts the car's weight in the case of a rollover and distributes it on the chassis.
Conclusion
In this discussion, I elaborated on all facts and queries related to putting tonneau covers on a truck with bed rails. I explained all the factors which are based on real experiences. This discussion will be helpful for you in this context. You can get guidance through this article. So, read and apply all methods carefully.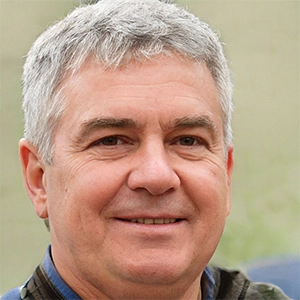 Joshea Mark is a trucker with a wealth of experience and a keen eye for quality. He has spent countless hours on the road and knows firsthand the importance of having a reliable tonneau cover to protect his cargo. That's why Joshea is so passionate about sharing his knowledge and expertise with others.
At Best in Tonneau Covers, he reviews the latest and greatest covers on the market, compares different brands, and writes buyer guides to help truckers like himself make informed decisions. Whether you're a seasoned pro or new to the world of trucking, Joshea's insights and advice are sure to be valuable. His writing is authentic and personal, reflecting his years of experience and his genuine desire to help others.