Are you all set up to go camping in a truck bed tent? But do you think about the sudden change of mother nature? Changing weather creates a barrier to enjoying camping. In this way, you must prepare yourself before heading out. It means a complete camping plan and if you are set to a journey in a truck, then modify your requirements according to it. Therefore, I am presenting the Complete Guide to Camping in a Truck Bed Tent.
One of the most suitable advantages of camping in a truck bed tent is it allows you to camp while offering you a sleep space. However, only some truck bed tents are made equally strong. Before digging into how we camp satisfyingly, we must know the types of tents and which is more helpful in your camping. 
Truck Bed Camping Tent
When you decide to go camping, the next factor that is more important is which type of truck bed tent suits your journey and makes it easier and hassle-free. Here are some mainly used truck bed tents discussed below.
Camper Shell
Camper shell, by name, is made up of cloth or fiberglass material that completely covers the back of your truck bed. It is the most preferred method of camping as it protects the truck bed from potential thieves.
You can customize your truck bed into a sleeping platform where you organize curtains and lighting. It is the perfect mixture of camping and enjoying nature under the stars. You can also read about Bed cover vs Camper Shell?
Rooftop Tents
Roof-top tents and hatchbacks are the most suitable for large trucks and SUVs. They attach to the roof racks of the trucks and come with a ladder that helps you to get inside them. Even though this type of tent is heavy on pockets, it still comes with the option of a mattress. 
Truck bed Tent
A simple truck bed tent is another inexpensive way to install over your truck and provide you with enough room to sleep. However, this type of tent is not spacious, plus you can not customize or organize it.
Besides, it offers protection against elements, fewer barriers to entry, and often is more affordable.
At last, these tents' shapes vary, such as some are in the shape of domes with a pole, and a few in umbrella shapes. Others have taller entrances and A shape like a traditional tent.
Pickup Truck Camping Accessories – What to Pack?
Once you have decided which type of tent is best for your camping, then the next thing is to decide what to pack and how to set up all the gear. The shape and the type of the truck bed tent will give an idea about the space and what you can bring on camping. 
You can also read about Truck bed accessories.
Things to Keep While Camping in a Truck Bed Tent
First, you must have a bag for the tent and the other stuff you decide to bring yourself. If you set a camping spot with more rain or moisture, then there are chances that your things will get wet. Ensure that the tent and the storage bag are water-resistant. 
Next, water is the most crucial thing to bring with you on a camping trip. You can pack it in a simple water bottle or a thermos and bring jugs or gallons of water. 
Note: whatever the way you pick to keep water, ensure that the containers are enduring so the water does not spill or roll around everywhere while you drive the truck at a camping place. 
Further, pre-cool your drinks in your home refrigerator and then store them in an ice cooler to stay chilled longer. If you are camping in an area where bears and other animals are attracted to food, it is essential to pack the food in a bear-proof container. 
Moreover, remember to pick some food on a camping trip. If you go hunting and fishing and plan to cook your meal, ensure you take some food. Because bad luck does not come with permission and what is on the way, your truck's tire gets punctured, and you may face other difficulties like road blocking. Therefore, you must have some foodstuffs packed in durable packaging that does not spoil quickly.
Tip: Remember to store the food in an icebox or cooler. 
The other major factor is cutlery. I suggest you bring paper plates, spoons or forks, and water cups. They are more eco-friendly. Also, remember to pack cooking pots.  
Emergency Kit
Another important thing is to take an aid kit (emergency kit) with you. This must include
Bandages
Flashlight
Batteries
Firestarter
Also, do not forget to pack truck repair tools that include;
Tire pumps
Cable jumpers
Screwdriver, etc.
Finally, you want to avoid sitting or sleeping in a hard or uncomfortable place. It would be best if you packed things to make your trip comfier and cozy.
Truck Bed Camping DIY
How do you plan to adjust the accessories you bring camping? Ensure you take equipment that can be foldable. For example, collapsible or foldable chairs take up less space while providing more comfort. 
At last, when you utilize the things, ensure you put them away when you are done with them. You might think you can use or do them later, but this only leads to cluttering things or messing up. 
Another important thing is to take a mattress because a bad night's sleep can ruin your next day's camping trip. If your mattress is uncomfortable, you may wake up with neck pain and potential backache. Therefore, you must pack a mattress that is good for your back as well as your comfortable sleep.
The most usable mattress for camping is an Inflatable mattress. They are long-lasting, easy to pack, and comfy enough to give you a proper night's sleep. It can deflate, roll up and stand in a place like storage wise when you do not need it and also allow you more room.
Inflatable mattresses come in different materials, such as delicate materials and PVC. Ensure you choose a PVC material because it is sturdy and gets less puncture. 
Note: Measure the size of the truck bed before the truck bed tent purchasing a mattress.  
One downside of an Inflatable mattress is it is not preferable if you are camping in a cool place. It has less insulating properties as compared to a sleeping bag. You will also check what insulation material is used, for example, feathers or synthetic materials, as they offer different protection against cold temperatures.
Another option for mattresses is Memory Foam. Though they are not the best choice if you plan to camp in a chilly or cold area as it gets stiffened up. But if you go in a moderate temperature area, then this one is really a good option for you.
Warm VS Cold Temperature Camping
There are some tips and tricks for camping in Warm VS Cold temperatures.
Tips and tricks for camping in a warm area
Park your vehicle in a shady area or under a tree.
Make your own shade through tarps.
Ensure your tent is well-ventilated.
Invest in a bug-proof mesh.
Take sunblock curtains and portable fans to beat the heat.
Remember to take matches and wood that help you burn a fire (bonfire).
Tips and tricks for camping in a cold area
Always take electric heaters.
Pack multiple layers of warm clothes.
Invest in a truck bed tent that is well-insulated.
Conclusion – Truck Camping Tent
Camping is the best way to enjoy outdoor nature. You can plan a camping trip with family or friends. However, you must undertake their needs and requirements when packing the things. Likewise, you must know where you are going to camp. Is it a warm area or a cold area? 
Next is how many people you decide to take with you. Does the truck bed have enough room for them? This piece of writing is a comprehensive answer to all of your queries. I discussed tent type to kitchen equipment that helps you pack for a camping trip.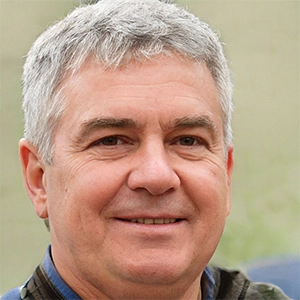 Joshea Mark is a trucker with a wealth of experience and a keen eye for quality. He has spent countless hours on the road and knows firsthand the importance of having a reliable tonneau cover to protect his cargo. That's why Joshea is so passionate about sharing his knowledge and expertise with others.
At Best in Tonneau Covers, he reviews the latest and greatest covers on the market, compares different brands, and writes buyer guides to help truckers like himself make informed decisions. Whether you're a seasoned pro or new to the world of trucking, Joshea's insights and advice are sure to be valuable. His writing is authentic and personal, reflecting his years of experience and his genuine desire to help others.