Which one should you choose between Polycarbonate VS Aluminum Tonneau Covers? Well, tonneau covers are made of different materials, but these two are the most common and offer excellent protection and security.
So, which one is better than the other? Since we all know that the material determines the longevity, durability, and loading capacity of the tonneau cover, you must have a clear idea about both. Today's article will show the difference between Polycarbonate VS Aluminum Tonneau covers. In addition, some pros and cons will help you decide which one better meets your needs.
Let's first get to know about their features separately.
Polycarbonate
Polycarbonate is a popular and demanding material used to make a tonneau cover. It is resistant to scratches and dents. In addition, it's highly resistant to heat and can withstand all extreme weather conditions. Polycarbonate is used in the making of bulletproof windows for automobiles.
It's lighter than aluminum material yet more durable and easy to install and operate. On top of that, it can be recycled and is safe for the environment.
Due to its lightweight and durability, it is becoming more popular, and material manufacturers use it to construct tonneau covers.
Aluminum
Aluminum is a lightweight and soft material used to manufacture tonneau covers. It gives protection against weather and secures the truck bed. Moreover, it is easy to use and only requires simple maintenance, such as cleanser and protectant sprays.
The aluminum tonneau cover can be powder coat resistant to dents and scratches. It's more economical than Polycarbonate. 
Polycarbonate Truck bed cover
Polycarbonate truck bed covers are lightweight yet durable and resistant to scratches and dents. In addition, it resists mold better than Aluminum, which keeps it looking cleaner and protects your cargo from outside moisture.
These covers are made with Aluminum and other materials. Besides, they are expensive and require less maintenance.
In terms of appearance, polycarbonate material gives a glossy look that attracts other truck owners.
Retrax Polycarbonate tonneau cover is the best option if you are looking for one.
Aluminum Bed Cover
Aluminum truck bed covers are popular due to their ease of use and low budget compared to Polycarbonate. They are lightweight, strong, and rigid.
Because of the rigidity, they protect the cargo from potential thieves and harsh outer components.
Due to the powder coat, they are more dent and scratch resistant and can withstand every weather condition.
Aluminum tonneau covers come in various styles, designs, and colors. So you have a lot of options to choose from. Plus, they are lightweight and easily installed and operate with their mechanism.
Many people prefer aluminum tonneau covers because of their less price, durability, and great strength.
Retrax IX tonneau cover is constructed with aluminum material and is an excellent choice for you.
Retrax Tonneau Cover
The Retrax tonneau covers are made out of mainly two types of materials. One is industrial-grade Aluminum, and the other is tough Polycarbonate.
No doubt, both of the materials are durable and lightweight. Despite that, there are some differences between them. Let's get into the Retrax series, made up of Aluminum and Polycarbonate material.
Retrax Polycarbonate Vs. Aluminum Tonneau Covers
Durability
The main difference between both Polycarbonate and Aluminum is durability. For polycarbonate Retrax tonneau cover, it has a one-piece sheet that retracts without hinges. It means the Retrax polycarbonate tonneau cover won't allow dust to come in. Moreover, this cover will only get frozen if driven in snowy weather.
In addition, the polycarbonate Retrax tonneau cover is UV and scratch-resistant, which means it not only adds value and retains its original shine and looks.
The Aluminum Retrax tonneau cover is scratch and dent-resistant, preventing dust and debris from entering the truck bed. On top of it, aluminum Retrax tonneau covers are more durable and perform heavy duty compared to polycarbonate Retrax tonneau covers.
Weight Capacity
Another difference between Retrax Polycarbonate VS Aluminum Tonneau cover is loading capacity.
The Retrax polycarbonate tonneau covers can hold weight up to 200 pounds, while Aluminum tonneau covers can carry weight up to 500 pounds.
So, if you need to carry heavy and massive items, aluminum material is the right option for you.
Difference between Polycarbonate and Aluminum Tonneau Covers
Here is the quick difference between Polycarbonate and aluminum-made tonneau covers.
Polycarbonate
Highly resistant to scratch and UV rays
Lighter than Aluminum
Can recycle and is safe for the environment
Saves gas consumption
Extra security
Waterproof
expensive
Aluminum
Grey/Silver color
Lightweight material
Matte finish
Corrosion resistant
Less expensive than Polycarbonate
How can I secure my truck bed by theft?
In early times, a tarp was used to secure the truck's open bed. But with time, people started to utilize trucks or pickups for cargo delivery and put valuable items at the back of the bed. This way, a tonneau cover is introduced to secure the truck bed from thieves and harsh outer components.
Tonneau covers are a great accessory that truck owners install over their truck beds. Read these quick tips to avoid your tonneau cover from getting stolen.
Do tonneau covers decrease gas mileage?
One of the main reasons truck owners install a tonneau cover is it reduces wind drag which potentially improves fuel efficiency. Even though the gas mileage is not massive, it makes a difference at the end of the year. You can read in detail about Do Tonneau Covers Save Gas?
Conclusion – Which One is Better Overall?
Polycarbonate and Aluminum are both durable and robust tonneau covers. Though Polycarbonate is less rigid, it still can withstand daily weather conditions. On the other hand, Aluminum tonneau covers are strong but less scratch resistant. Scratches won't be visible on the polycarbonate tonneau cover if it's dyed all the way.
Apart from these things, the material is one factor that decides which tonneau cover you purchase. Before opting for a tonneau cover, you must go through all the functions, weight capacity, and qualities. One's preference and budget also depend on this. So, this guide will surely help you to decide whether a polycarbonate tonneau cover will go best for you or an aluminum one.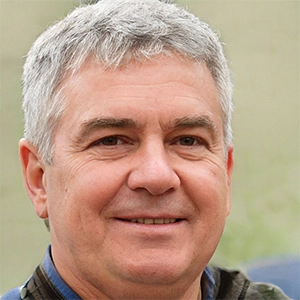 Joshea Mark is a trucker with a wealth of experience and a keen eye for quality. He has spent countless hours on the road and knows firsthand the importance of having a reliable tonneau cover to protect his cargo. That's why Joshea is so passionate about sharing his knowledge and expertise with others.
At Best in Tonneau Covers, he reviews the latest and greatest covers on the market, compares different brands, and writes buyer guides to help truckers like himself make informed decisions. Whether you're a seasoned pro or new to the world of trucking, Joshea's insights and advice are sure to be valuable. His writing is authentic and personal, reflecting his years of experience and his genuine desire to help others.