Have you ever waxed your tonneau cover? As an expert, many people asked me one question in the context of tonneau covers: Can You Wax a Tonneau Cover? I researched a lot on it and got some helpful and valuable answers, which I will explain in this article.
Every truck owner wants a shiny and polished tonneau cover; therefore, motorists consider waxing as a solution. But waxing does more harm than good to the tonneau cover. This article is all about whether you should wax a tonneau cover. Keep reading this article to get the best knowledge.
What is Automotive Waxing?
Automotive waxing is used to polish the truck and tonneau cover after washing. However, it leaves residues and film on the surface, which can lead to further damage. In addition, it diminishes the appearance of the truck.
If your tonneau cover retracts or rolls, it may malfunction components and damage the cover material. Moreover, wax can make the tonneau cover stiff and reduce its durability.
Wax, without any doubt, makes the tonneau cover shinier. It brings back its new look, but the white residues are visible as soon as the wax dries. If there are any scratches on the cover, they become more pronounced.
Drawbacks of Wax a Tonneau Cover
A tonneau cover is used to cover the truck bed while hauling the cargo. Using it for several months or years may bring scratches on the cover. To make it look new, the very first thing that comes to your mind is WAX. But wait, is wax a good idea?
There are many harmful effects of wax on tonneau covers. Keep scrolling to know them.
Reduce Durability
Waxing makes the tonneau cover look new and polished. It may appear glossy for a few first days. But with time, the cover loses its durability and becomes rigid and stiff. The vinyl made up of tonneau cover faces more complications as their material is fabric which becomes inflexible and, as time goes on, reduces durability.
Leaves Residues
If the cover is not thoroughly polished, it may leave a white residue on the tonneau cover. And also, this ruins the appearance of your tonneau cover. These residues become more noticeable to every eye if your tonneau cover has a matte surface or is a dark color.
Components get Stuck
What is the worst thing a Wax does to a tonneau cover? The wax might get into the components or parts of the tonneau cover and become the reason the cover gets stuck. It is wax nature. Above all, components could only work if you use an electric and retractable tonneau cover.
Pronounce Scratches
If you wax your tonneau cover with the thought that it lessens the scratches marks, then I'm afraid you might be mistaken.
Waxing does not hide or repair the scratches on the tonneau cover. It does not harm the deep scratches, and the wax does not sink very deeply. However, if it gets below the paint, it can damage the cover and require extra care and maintenance.
Problem with the Warranty
Waxing can damage the tonneau cover material, creating warranty problems. Since companies guarantee the tonneau cover, they do not back up the cover because of damage.
Heavy on Pockets
Waxing does not take time but is also expensive. Only automated car washers do accurate waxing. A good jar of waxing may cost $10 – $50.
Can you take Soft tonneau cover through Car wash?
Going through a car wash, especially with a soft tonneau cover, might damage the soft truck bed cover. When the pressurized water jet is used for a thorough cleaning, it harms the cover. 
It is recommended to uninstall the soft tonneau cover first before washing. Moreover, these tonneau covers are made of soft materials, so it is advisable to wash in a regular/standard car wash that uses soft bristles brushes.
Touchless Car wash with Tonneau cover
The touchless car wash uses water pressure jets to clean the cover. It is less likely to damage the tonneau-covered paint.
Car washers use water pressure or dryer fans that can damage the exterior part of the vehicle. It is vital to remember that even if it's a touchless car wash system, it can raise the risk of damage to the tonneau cover. Besides, folding, retractable, and rolling tonneau covers should be fine if you use a touchless car wash system.
Even pressurized water can damage the tonneau cover. As it applies lots of pressure which increases the risk of malfunctioning the tonneau cover components, especially soft ones. We do not see any harm right after the car wash but going through a touchless car wash once or twice a week may lead to damage over time.
Can a hard tonneau cover go through the carwash?
Yes, a hard tonneau cover can go through from a car wash. However, it is suggested to truck owners remove the cover before a car wash. During a car wash, a spinning brush cleans the cover's surface. The brush can cause damage to the cover, which leads to abrasion. 
How do I make my tonneau cover look new?
There are following tips you should follow to restore or make your tonneau cover look new
First, park your car in a shade when cleaning the tonneau cover.
Next, remove all the dirt and traffic grime with a deep cleansing using a cleanser.
Then, rinse the cover with water and let it dry. If you have little time, use a towel that absorbs the water.
Lastly, apply the SPF protectant with a microfiber cloth. Allow it to dry, and then buff it with a soft cloth.
A Bakflip tonneau cover can go through from a car wash. You take some precautions before a car wash. Hand wash your tonneau cover with soap or water, and stay away from wax, as it only causes harm to the tonneau cover.
Note: No tonneau cover is 100% waterproof, so there are chances of water coming inside the truck bed.
Conclusion – Hand Washing is your Best Buddy
Wax only harms the truck bed cover. So try to avoid waxing. Even the automotive car washer offers you extra. Getting wax on the tonneau cover leaves white residues on the surface of the tonneau cover.
Besides, if you plan to take your truck through a car wash, I recommend uninstalling or removing your tonneau cover. Washing your tonneau cover by hand with soap and water is the best idea. Or you can go through a touchless car wash system.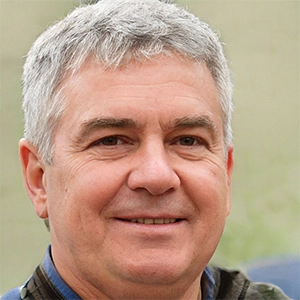 Joshea Mark is a trucker with a wealth of experience and a keen eye for quality. He has spent countless hours on the road and knows firsthand the importance of having a reliable tonneau cover to protect his cargo. That's why Joshea is so passionate about sharing his knowledge and expertise with others.
At Best in Tonneau Covers, he reviews the latest and greatest covers on the market, compares different brands, and writes buyer guides to help truckers like himself make informed decisions. Whether you're a seasoned pro or new to the world of trucking, Joshea's insights and advice are sure to be valuable. His writing is authentic and personal, reflecting his years of experience and his genuine desire to help others.