Locking the cover provides ultimate protection for your stuff. Think about what you will do if you lose your tonneau cover key. Since I could not use the truck for a while, I lost the key to the bed cover and searched everywhere but failed to find it. Then, I researched how to unlock the tonneau cover without the key.
Tonneau cover adds value, style, and functionality to your truck. It keeps the cargo safe and in good condition while hauling. However, losing the key to the tonneau cover will deprive you of the truck bed. In this article, I will elaborate on different methods and hacks to unlock the truck bed cover without the key.
How Do you Release a Truck Bed Cover?
No doubt, with a locking system, your truck bed converts into a secure unit. But some manufacturers created a locking system requiring you to unlock the tailgate before opening your tonneau cover. If you lose your key, you lose complete access to your truck bed.
To release a truck bed cover without a key, all you need is 2 Allen wrenches.
Take the Allen wrench and insert its small head inside the lock.
Grabbed the other wrench and put its long head inside the lock. It gives support to the other wrench.
Now move the small head Allen wrench in a clockwise direction. And it unlocks the lock, and learning how to unlock your tonneau cover is necessary.
Let's find out What If You Lose Your Tonneau Cover Key?
How to Pick your Tonneau cover Lock with a Bobby pin?
Bobby pin has multiple uses. Not only does it secure your hair, but also an excellent tool for opening the lock. Here are the following steps that I attempt to unlock my tonneau cover lock.
I took a bobby pin and made it straight with the help of the tool.
Open it wide until it is in a V shape or the two ends at 90 degrees to each other.
I slightly bend the tip of one end of the bobby pin.
Moving to this, I took another bobby pin and bent its closed end until it was at a right angle to its other end. This bobby pin acted as a lever.
Afterward, I inserted the bent end of the lever into the lock and applied some gentle pressure by turning it around.
Then, I took the other bobby pin with a bent tip and inserted it into the lock above the lever.
I made sure to put the pressure continuously.
Turned the bent tip in, out, up, and down in the lock.
After several attempts, you can open the lock.
How to Open the Locked cover with Paper pins?
Don't worry if you have lost the key to your tonneau cover. You can open the lock with something as basic as a paperclip. It requires you to have a piece of good knowledge so that you can do the job. I will mention some practical steps for you to follow to unlock the tonneau cover.
I picked a paper clip and created tension by bending it as straight as possible.
Once I got the clip relatively straight, I bent the two ends as they faced each other.
I used pliers to crimp the clip down a little bit.
Moving to this, I inserted the loop section inside the lock about a centimeter and bent the sides.
It created a little tension on the paper clip.
Next, I grabbed another paper clip and bent one side at about a 45-degree angle.
Took the tension paper pin and inserted it inside the lock button. Apply a little bit of pressure with your finger.
Then, put the other paper clip into the keyways. Make sure you have a good grip and angle when doing this.
Tapping it against the walls of the lock.
Release the key when you hear the audible sound of a lock opening. You have unlocked the locked cover.
Lost Tonneau Cover Lock Key?
What will you do when you lose or misplace the tonneau cover key? So, it is better to learn tonneau cover locking techniques Here is the solution to your problem.
Call your tonneau cover's manufacturer and ask them to provide you with another key.
Go to smith lock and ask him to make you a new key to your tonneau cover. Make sure you know your Vehicle Identification Number (VIN) so that if he asks, you may provide him.
Can you rekey a tonneau cover?
The lock with the Extang Encore Hard Tonneau cover comes with the vehicle's ignition key code. But remember, this is a one-time setup and cannot be recorded to another ignition key.
Where Do I Keep my Tonneau Cover Keys at Home?
Misplacing the tonneau cover keys causes an extreme level of stress and even disturbs our everyday day-to-day activities. One of the main reasons for losing a key is a poor choice of keeping spots at your home.
Yes, you might think your keys will not lose if you keep them at home, but there are chances of misplacing your valuables even at your home. So what is the best place to keep my tonneau cover keys at home?
Key Bowls
Bowls come in different sizes and shapes. Essential bowls are the easiest way to keep your keys safe at home. You can use any bowl with any decorative design.
Key Holder
Key holders are a fantastic look for your tonneau cover key and keep it safe simultaneously. These work great for those who habitually hang the keys on the walls. You can get simple to elegant designs according to your choice.
Key Hooks
Key hooks are likewise critical holders with a difference of hanging anywhere you like. You can hang it and place it in any spot you like. You pick a spot or place you desire and start attaching your tonneau cover key hooks.
Tiny Drawers
My favorite spot to place my tonneau cover key is a shelf or walls with tiny drawers. It makes it easy to reach out for my key in a hurry. You can also put small notes and small dairy in one of the tiny drawers.
Flower Pot
Keeping the keys in a flower pot is not unusual and popular nowadays. But I am sure you must have kept the key at least once in your life. It is a great way to keep your tonneau cover safe at home. This time I suggest you keep a flower pot that contains a small container to store the keys and place it inside your home.
Conclusion
Losing a key to the tonneau cover will put you in trouble at that time. It can be miserable that you lost your key and now are unable to unlock your tonneau cover. There are some ways in which you can unlock the tonneau cover without a key. I have described all my tried and tested methods in this article step-by-step.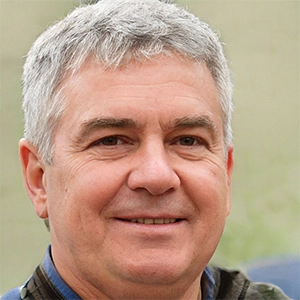 Joshea Mark is a trucker with a wealth of experience and a keen eye for quality. He has spent countless hours on the road and knows firsthand the importance of having a reliable tonneau cover to protect his cargo. That's why Joshea is so passionate about sharing his knowledge and expertise with others.
At Best in Tonneau Covers, he reviews the latest and greatest covers on the market, compares different brands, and writes buyer guides to help truckers like himself make informed decisions. Whether you're a seasoned pro or new to the world of trucking, Joshea's insights and advice are sure to be valuable. His writing is authentic and personal, reflecting his years of experience and his genuine desire to help others.