Do you ever use a BAK industry tonneau cover? The BAK industry is leading and famous for its folding tonneau covers. They recently released X4s, an upgraded version of X4. However, many problems have yet to be noticed with this tonneau cover. Therefore, I decided to pen down the Common Bak revolver X4s problems reported against it, along with solutions.
The Bak industry claims to use high-quality, durable, and reliable materials to make truck bed covers and comes in the Best Tonneau Covers manufactures. Despite all these facts, many consumers complain about their X4s tonneau cover. If you are a fan of Bak tonneaus, you must encounter these problems before making a purchase. Moreover, if you have installed an X4s tonneau over your truck bed and are facing these issues, no worries; this guide will help you cope with these problems.
Common Bak Revolver X4s Tonneau Cover Problems
Covering the exposed back of your pickup truck with an X4s hard rolling tonneau cover protects it from fading and corrosion. Additionally, it helps to save fuel by reducing aerodynamic drag. However, it has some issues that you must have in your knowledge before making a purchase.
Let's discuss Common Bak Revolver X4s hard rolling tonneau cover problems.
Is BAK Revolver X4S waterproof?
What is the main purpose of installing a tonneau cover?
A tonneau cover must be waterproof, keeping the cargo dry and nice throughout the journey. Undoubtedly, Bak uses high-quality and long-lasting materials to make X4s tonneau covers. Regardless, it sometimes leaks, which is not a good thing. Whether you have a drainage system or not, the water gets inside and wet the items.
If you live in an area with a lot of rain, leaking will become a headache for you. Even if you have installed X4s by an expert, you get rainwater inside your truck bed.
If you are going to get this cover with the thought of being completely waterproof, you must consider this drawback.
But what's the solution to this issue?
Solution
What you can do is seal all those areas or parts that leak. For example, seal those holes with silicone if leaking happens from the rear parts of the tonneau cover. But first, notice the area where the leakage is happening, then seal the area with multiple layers. It will help to cope with this issue.
The other solution is to apply a weatherstrip on the sections where leakage occurs. It helps you to avoid the risks of water damaging your items. 
You can know in detail here as: Are tonneau covers waterproof? Detailed Analysis
Bak Revolver X4s parts – Cheap Clips and Clamps
The primary function of a tonneau cover is to secure the cargo from evil eyes and outer elements. How do you deal when you experience the cheap clips that are holding the cover fall off?
The next problem that has been reported is Bak uses lower-quality cheap clips and clamps at the end of the tonneau cover. If you are hauling the truck on rough or terrain roads, prepare for this issue.
These clips are not expensive; you can replace these when encountering this problem. But it is not satisfying and pleasurable for the user to keep doing this.
Solution
The only quick fix is to contact the Bak industry customer services. They have amazing services and are always available for their customers. They will send you more robust clips. So do not hesitate to contact BAK.
Rails get low
Do you ever hear that a tonneau cover sits too low, damaging the cover? This might be an interesting problem you are hearing, but the truth is in reality. Many truck owners give this review that X4s rails sit very low, damaging the cover and the tailgate. Because the cover hits the tailgate, the paint might get off that place.
Solution
If you experience this problem, I recommend you consult a manufacturer or experts. Bak has many authorized installers in various parts of the country. You can easily contact Bak and inform them of the issue.
The professionals will find out the reason for this problem. This might need a new installation. Because many times this type of issue occurs when the wrong installation has been done.
Metal material – ready to burn your hands
If you have an X4s tonneau cover, you must understand this issue. Many parts of Revolver X4s have been manufactured with a metal material that is handy to utilize. But at the same time, this becomes a real problem for you.
How? The metal material gets pretty heated if it stays in the sunny sun, and you can burn your hands if you touch the metal in that condition.
Solution
This tonneau cover will not be a good option if you live in an area where days are typically hot and sunny. But if you have this tonneau cover already, you must avoid touching the metal parts when it's hot outside.
Tailgate comes against the rails
What will you do if you face an issue of contact between the tailgate and the bed rails?
Yes, this problem has been addressed. It is reported with the X4s that the tailgate comes against the ends of the tailgate. But do not get worried; I will provide you with the easiest solution to cope with this problem.
Solution
Simply sand the sharp edges of both bed rails and tailgate. Next, spray some paint to make them look new. 
Do Not allow 100% bed space
Being an automotive expert, this problem is a big issue for me. Many purchase a rolling truck bed cover to utilize the whole truck bed. But Revolver X4s tonneau cover uses a great amount of space and leaves less room for utilization.
What if you have to put the oversize item in the truck bed, and it will not fit anyway.
Issue with Weatherstrips
When you order the Bak Revolver X4s tonneau cover, it comes with two weather strips. The length of one weatherstrip is three-quarter inches, and the other is a quarter inch. If you do not pay attention, you might place a bigger weatherstrip or tonneau cover seal. It has an incline to the rear side of the cover that faces the vehicles. 
This bump does not create any mess or problem with the tonneau cover; rather, it makes it less attractive and classy. If you are a driver who is more into the looks and aesthetic of the truck, use the small weatherstrip pieces. It makes the cover look decent and smooth.
Bak revolver X4s Reviews and Installation
Bak Revolver X4s hard rolling tonneau cover is pretty easy to install in 20 minutes. It comes with manual instructions with a detailed explanation of each piece of hardware. Many people can install it by themselves. However, not everyone is a DIY person.
If you seek this problem, Bak Industry has professional manufacturer dealers. You can contact them. Moreover, if you buy a tonneau from them, they will offer free installation on your truck. 
One of the perks of installing a tonneau cover by a professional is ensuring correct installation.
What is the difference between BAK revolver X2 and X4S?
There is no such big difference between these two tonneau covers except for the finishing. I think the Bak revolver X4s has a matte black finish that resists dents and scratches. The Bak Revolver X2 has a glossy finish that is more prone to dents. Moreover, the glossy finish makes visible fingerprints more than matte.
You can also read about: Bakflip MX4 Vs Revolver X4s – Which One is Best?
Summing Up – Bak Revolver X4s tonneau cover
There are multiple problems and issues relating to the Bak revolver X4s tonneau cover. However, many of the problems have solutions to deal with them. The Bak industry must encounter these problems and make an effort to improve so people have a piece of mind while purchasing it.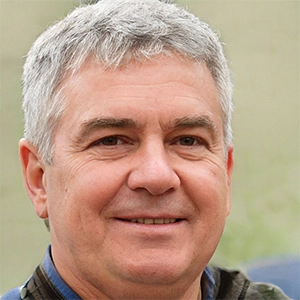 Joshea Mark is a trucker with a wealth of experience and a keen eye for quality. He has spent countless hours on the road and knows firsthand the importance of having a reliable tonneau cover to protect his cargo. That's why Joshea is so passionate about sharing his knowledge and expertise with others.
At Best in Tonneau Covers, he reviews the latest and greatest covers on the market, compares different brands, and writes buyer guides to help truckers like himself make informed decisions. Whether you're a seasoned pro or new to the world of trucking, Joshea's insights and advice are sure to be valuable. His writing is authentic and personal, reflecting his years of experience and his genuine desire to help others.