What is the most exciting thing for a truck owner? The aesthetic look, flush fit design, and dry truck bed. In this regard, Bak Industry introduces its two famous and popular tonneau covers. There are indeed plenty of similarities, yet the differences are also vast. Today, this article will cover Bakflip MX4 VS F1 Tonneau Cover.
Every truck owner knows the importance of the tonneau cover and how wonderfully it safe the truck bed while giving a classy look. Opting for the best tonneau cover is challenging when tons are on the market. For your ease, I am writing this article on two most likely hard folding tonneau covers. Despite this, I will discuss their similarities and differences. You can also read about Bakflip MX4 Vs Revolver X4s
Let's start with the similarities.
Bakflip MX4 VS F1 Tonneau Cover – Similarities
Both MX4 and F1 tonneau covers are BAK Industry products. Offers flush fit design to the truck. Both the covers are compatible with the vehicle-specific construction. Both covers have four panels to fold that provide 100% complete bed access. In addition, the covers offer tons of safety and protection to the truck bed.
Neither of them requires any drilling for the operation of installation.
What is the difference between BAKFlip MX4 and F1?
BAK Industry is well known for its high quality and flush-fit designs. The Bak industry is the leading company that sets the stage as the no. 1 selling hard tonneau covers. Furthermore, Bakflip is a line of hard folding tonneau covers that gives ultimate security and protection to the truck's bed.
Let's go into a detailed comparison of the Bakflip MX4 and F1 to help you decide which one is best for you.
Material
The Bakflip MX4 Cover is made out of heavy-duty aluminum material. This aluminum cover is strong yet lightweight at the same time. Moreover, it gives premium protection to the panels against UV rays and dents. The aluminum panels have a matte finish that prevents scratches and marks.
While the F1 tonneau cover manufactures Fiberglass Reinforced Polymer (FRP), it has a glossy finish, meaning the upper surface is quite shiny and reflects light. Due to its hard covering, the top surface offers standard resistance to every type of scratch, dent, and ding.
Design
MX4 folding tonneau cover gives a sleek flush mount low-profile design. Not only does it enhance the truck's appearance, but it also increases value. Panels coated with a matte black finish make the truck more attractive and classy.
The hardware accessories with this tonneau cover are all coated with black powder, allowing a stylish plus sleek texture. The exterior part of the cover is painted, chrome, and polished. Together, all these characteristics provide the truck with a more stylish, unique, and flush-fit design.
Conversely, the F1 tonneau cover completely flush fits into the rails and provides a stylishly low-profile look. Due to its strong and rugged surface, it is highly resistant to scratches and dents. Moreover, it has a shiny glossy finish that appeals to truck owners.
F1 gives a slightly rough look compared to the MX4 folding tonneau cover.
Waterproof
There is no tonneau cover on the market which is entirely waterproof. Tonneau covers are water resistant, not waterproof. No matter how much better and expensive the truck bed cover you purchase, in the end, your truck bed gets some drops of rainwater.
Are tonneau covers waterproof? Not entirely, so please do not get fooled by companies who claim your truck bed remains dry with our tonneau covers.
The two covers that I am discussing today are backflip products. Both the covers have a drainage system, so your truck bed gets less water. Furthermore, both have seals attached to the truck's side that keep most of the water out of bed.
Bakflip MX4 VS F1 Tonneau Cover -Locking Mechanism
The F1 tonneau cover is refined with a latching system that provides ultimate security and protection to the truck's bed.
Whereas MX4 does not have a built-in locking system yet, it guarantees maximum security and protection. The aluminum panels are not easily broken and deformed. It only has a slide latch that secures the cover into the position. You can only get access to the latch when the tailgate is down. Besides, a locking tailgate will work great if you want security with an MX4 tonneau cover.
Since MX4 and F1 fold hard tonneau covers, you can fold them into three sections to get complete bed access. Each panel has a cord that folds smoothly toward the vehicle. The cover has a hook and loop straps that hold the cover in the two-thirds folded position.
Prop rods are also available that keep the panels standing so you can get complete bed access. The panels have folding points that automatically lock when the cover is folded towards the tailgate. Further, you can close your cover with the tailgate open and close owing to its dual tailgate sealing.
Weight Capacity
The MX4 aluminum panels are lightweight and robust, supporting 400 lbs of weight when spread equally.
On the contrary, F1 also carries a load of 400 pounds when evenly distributed.
Scratch and Dent Resistance
As MX4 is made of aluminum, its upper surface is firm and can withstand weather conditions. The rubber bumpers on the end panels help prevent any dent or scratch on the cab windscreen and the cover panel.
However, its less dense features make it easy to break and pierce. It has a matte surface that offers scratch-proof features but is comparatively less defensive.
Conversely, the F1 tonneau cover has a Fiberglass Reinforced Polymer, which means it has a rugged and rigid surface. It is highly resistant to any scratches and dents.
UV Resistance
Bakflip MX4 has a matte black finish which means it is highly effective against UV rays. The aluminum panels are UV resistant. However, due to its less dense feature, it is comparatively placed second.
On the other hand, the Bakflip F1 tonneau cover has a glossy finish. The panels are crafted with FRP that is UV resistant and keeps the cover from cracking and fading.
Bakflip MX4 VS F1 Tonneau Cover -Key Features and Specifications
BAKFlip MX4
Brand: BAK
Cover Category: hard folding
Material: Aluminum
Exterior: chrome, painted, polished
Finish: matte
Installation: no drill/bolt-on
Weight capacity: 400 lbs pound
Security: tailgate lock
Warranty: 5 years
BAKFlip F1
Brand: BAK
Cover Category: hard folding
Material: fiberglass, plastic
Exterior: painted
Finish: glossy
Installation: no drill/bolt-on
Weight capacity: 400 lbs pound
Security: tailgate lock
Warranty: 2 years
Bakflip MX4 VS G2
Bakflip MX4 and G2 are hard folding tonneau covers, and both are made out of hard aluminum. The main difference is that G2 has 3 panels to fold, whereas MX4 has 4 panels. Next, MX4 has a rated 400 lbs weight while G2 allows 300 lbs.
MX4 has dual action tailgate seal, allowing you to open and close it regardless of the tonneau cover's position. Conversely, G2 has an overlapping tailgate seal. It means you will need to close the tailgate first and then close the cover on top of it.
The other prominent difference is that MX4 has a matte black finish. On the other hand, G2 has a glossy black finish.
MX4 gives the cover 5 years of extended warranty whereas G2 gives 3 years.
Can you stand on BAKFlip MX4?
BAKFlip MX4 can carry a load of 400 lbs pounds of weight. It means this MX4 is strong enough for me to stand on. The cover flush mounts inside the truck bed and allows you to sit and stand on the cover.
Final Words
After writing a deep review, I concluded that there are no significant differences between Bakflip MX4 Vs F1 tonneau cover. Which tonneau cover is best for you is honestly a personal decision. If you prefer a glossy finish, go for F1 and if you like a matte finish, then opt for an MX4 tonneau cover. Besides, each cover has some slight pros and cons mentioned in this article. This article will help you buy the right tonneau cover.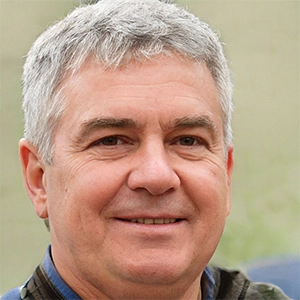 Joshea Mark is a trucker with a wealth of experience and a keen eye for quality. He has spent countless hours on the road and knows firsthand the importance of having a reliable tonneau cover to protect his cargo. That's why Joshea is so passionate about sharing his knowledge and expertise with others.
At Best in Tonneau Covers, he reviews the latest and greatest covers on the market, compares different brands, and writes buyer guides to help truckers like himself make informed decisions. Whether you're a seasoned pro or new to the world of trucking, Joshea's insights and advice are sure to be valuable. His writing is authentic and personal, reflecting his years of experience and his genuine desire to help others.