Does your truck bed have a Bedliner installed? Then, you might have some queries related to the bed liner. Usually, people come up with this statement: What Will Diesel Fuel do to a Bedliner?
Tidbit: Bed liners are bed protectors installed into a truck bed. It protects the truck bed from getting damaged due to rain and heavy items that fade away the paint. They are custom-made for the trucks and feature texture undersides that leave room for airflow and drainage.
Does diesel fuel do anything to a bed liner? Does it become a reason for flame, or does it damage the truck bed? Bed liners are as demanding as tonneau covers in the truck community. It just does not protect the bed but also increases the resale value. Today, I will cover all the queries people have related to bed liners.
Does Diesel Fuel do anything to a Bedliner?
There are many tonneau cover problems, and people want to know about the solutions, like does diesel fuel do anything to a Bedliner?
Usually, diesel fuel won't harm any bed liner. But do not believe this and forget about everything. For some reason, it can harm dropping in bed liners in the long run. Let me explain in detail.
Both drop-in and spray-on bed liners provide complete protection to the truck bed from diesel fuel. However, drop-in bed liners face more problems if they come into contact with diesel fuel because of its synthetic (plastic) material. They will start to crack down after some time.
But with spray-on bed liners, this problem won't arise. You can use them for years without any worry.
Warning: Diesel is flammable, so avoid dropping it.
Diesel Fuel on Drop in Bedliners
If you have installed the Tonneau cover with Bedliner, you must think of diesel and other lubricants drip on the surface. Drop-in bed liners are made of plastic sheets that make their surface rugged and rigid. They are inexpensive and are very popular among truck owners.
When you haul diesel fuel, there is a chance of dropping it, and you may get afraid and panic about if it harms the bed liner.
Diesel fuel does not do any harm to the drop-in bed liner. If it spills unintentionally, nothing will happen to the bed liner. Clean the surface as quickly as you can.
However, if the diesel stays in contact with the bed liner for longer (6 months), it can affect the plastic bed liner. Because diesel and plastic are flammable, keeping both of them in contact with them will be very dangerous.
Spray on Bed Liner
Spray-on bed liners are resistant to every chemical, diesel, and fuel. It means nothing will happen if diesel fuel spills over the spray on the bed liner.
Spray-on bed liners are expensive but worth every penny. People are more into spray-on bed liners because they are beneficial in every aspect.
So if you are one truck owner who delivers diesel gallons, haul your truck without worry.
How do Bedliners give safety from other Chemicals?
Bedliners are highly used for the safety of the truck's bed. Not only it gives protection from diesel fuel but also other chemicals. Learn to know how it gives protection from other harmful chemicals.
Avoid rusting to the truck bed.
Provides UV protection that fades away the color.
Highly waterproof and keeps the truck bed from getting rust.
Protects the truck's bed from dents and scratches.
Safe the truck bed from engine oil, diesel fuel, gasoline, or other chemicals unless they are highly harmful.
Different types of Bedliner and their Significance
Which type of bed liner is best for your truck bed? There are six types of Bedliner drop-in, spray-on, rubber liners, carpet liners, wooden liners, and fiberglass liners. Purchasing the right one depends on what kinds of items you haul and your budget.
Let's take a closer look at what kind of Bedliner you should get for your pickup.
Drop-in bed liners
Drop-in bed liners install onto a truck bed and can be removed easily for cleaning. It is made up of rubber or hard plastic material. Due to this, it is solid yet flexible. When an object hits the bed, the liner absorbs the shock well. Drop-in bed liners prevent the truck bed from dents, dings, and rust like a champ.
It is easy to install and can be removed at any time. It is not heavy on pockets, and costs start from around $150. and Besides, it allows excellent protection for the truck bed.
Drop-in bed liners are universally fit, which means they fit in many truck beds. Opt for a bed liner designed explicitly for your truck year and model. Otherwise, it gives more harm than good because loosely fitted bed liners shift around and scuff the paint.
The only Con I have seen with Drop-in bed liners is that water can get underneath them and begin to rust the bed.
Spray-on bed liners
Spray on bed liners applied like a spray into your truck bed, and the application is done in a paint booth by an installer using a spray gun. Spray-on is a thick paint coat of 100% polyurethane, 100% polyurea, and a mixture of both. Highly custom-made and perfectly fits any truck model and type.
Spray in bed liners; there is no chance of water getting in. It seals the bed and protects it. It is significantly less likely to chip up or get damaged. In addition, it protects the cargo from moving and shifting from its place.
The downside of this is that it is costly and time-consuming. The spray takes days to completely dry.
Rubber bed liners
Rubber bed liners, as the name implies, are made of rubber and can be shaped into any design and pattern. They are highly resistant to scratches, UV rays, and dents. It is said that when the rubber gets completely dry, it is hard to see any dings and cuts.
Due to rubber material, they are great at absorbing shock. They are affordable and do not become a reason for things to shift and slip.
The only Con I notice about rubber is that it does not mold. So, it won't be a snug fit. Rubber bed liners cover the bed, not the truck's sides.
Carpet Bed Liners
Carpet bed liners are made of carpet material that fixes onto the truck bed by glue. It will be a massive mistake if you relate it to an ordinary carpet. Carpet bed liners are designed to withstand all types of items, from chemicals to gasoline, and the bed liner cleans by scrubbing to remove dirt and debris. They are the most comfortable bed liners to work with.
Wooden bed liners
Wooden bed liners are made of high-quality wood and custom-made to match your truck's color scheme. They are durable and easy to install.
However, wood bed liners can not withstand all chemicals and equipment.
Fiberglass bed liners
Fiberglass bed liners are made with fiberglass material that sprays into a mold. Highly resistant to chemicals, gasoline, and weather damage. They are less weighty than rubber ones but a bit expensive. Besides, they are durable and resist damage from everyday impacts.
Which is better drop in or spray on bed liner?
Spray-on bed liners praise due to their excellent protection. It applies directly to the truck's bed, including metals and bolts, to give a classic look. It is more durable than drop-in bed liners. In addition, you do not face any fitting issues with it that may result in damage.
What is the toughest spray-on Bedliner?
Speedliner is the toughest and strongest spray-on bed liner on the market and can withstand all chemicals. The independent laboratory tests this Bedliner and comes up with excellent results. The results show that Speedliner spray-on is 80% stronger than its competitors.
Does a spray-in bed liner increase the value of a truck?
Spray-in bed liners are highly resistant to dents, scratches, and dings. In addition, it prevents the water from contacting the truck bed. Due to all these features, it maintains the truck's bed, increasing its resale value. It is something all truck owners can appreciate.
Final Thoughts | What Will Diesel Fuel do to a Bedliner?
Truck owners mostly use bedliners. They installed it onto the truck bed to prevent rust, UV rays, and water. Moreover, it protects the truck bed if diesel fuel spills. In this discussion, I elaborated on different types of bed liners. In addition, I have explained what diesel fuel will comprehensively do to a bed liner.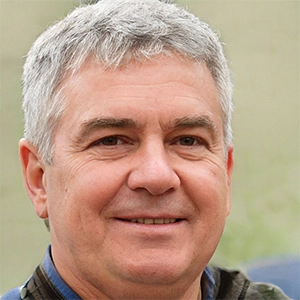 Joshea Mark is a trucker with a wealth of experience and a keen eye for quality. He has spent countless hours on the road and knows firsthand the importance of having a reliable tonneau cover to protect his cargo. That's why Joshea is so passionate about sharing his knowledge and expertise with others.
At Best in Tonneau Covers, he reviews the latest and greatest covers on the market, compares different brands, and writes buyer guides to help truckers like himself make informed decisions. Whether you're a seasoned pro or new to the world of trucking, Joshea's insights and advice are sure to be valuable. His writing is authentic and personal, reflecting his years of experience and his genuine desire to help others.