Why would you limit your truck's capabilities if you get a hard tonneau cover? There is a lot you can do with the truck. But covering the truck bed is a vital factor for a truck owner as it increases the truck's flexibility. Similarly, the Linex Retractable Tonneau Cover is hard and covers the bed of your truck and potentially gives security. Let me illustrate the Linex Retractable Tonneau Cover Review to clarify further my experience with it.
Tidbit: Linex called their brand accessories Truck Gear. It is on the market with about 25 years of experience and technical expertise. Line X is a vehicle customization shop from where you can shop from Bedliner to other truck bed protection accessories.
What are you looking into for your tonneau cover? Trucks are about flexibility, hardness, ease of use, and locking mechanisms. Hence, it provides you with everything you are looking into for a tonneau cover.
Recently, I purchased a Linex Retractable tonneau cover for my Ram 1500. It did a fantastic job covering my truck bed's content from harsh outer elements. The quality of the material impressed me and pushed me to pen down an article on Linex Retractable Tonneau Cover Review.
But let's first get to know its features and specifications for a quick and better understanding.
Linex Retractable Tonneau cover Features
Linex Retractable tonneau covers are available for many models and types of trucks. Let's find out more by reading about its features and specifications.
Brand: Linex
Cover Category: retractable
Material: heavy-duty aluminum
Outer surface: matte black finish
Installation: no drill/bolt-on
Weight capacity: 500+ lbs pound
Security: tailgate lock
Warranty: lifetime end-to-end warranty
Linex Retractable Tonneau Cover Review – Best Retractable Tonneau Cover
A LINE-X retractable tonneau cover has gained popularity among truck owners. It has a matte coating finish that adds value and style to the truck. It comes with all the necessary bolts and hardware accessories, so you won't have to run to the shops to purchase them.
You can also read the following: Gator Fx Tonneau Cover Review
Material
A high-quality, durable tonneau cover will secure and protect your cargo. Linex tonneau covers are famous for their excellent quality materials that last longer and shield the load inside the truck bed.
Its Retractable tonneau cover is crafted with heavy-duty aluminum. The outer surface of this cover is a powder coat with a black finish that protects the cover against UV rays. The Line X tonneau covers are highly UV stable which means they won't fade over time, even in the harshest sun rays.
Not only is it UV resistant, but it is also dent and scratch-free. No wonder aluminum makes the cover solid and sturdy, which means it can withstand any weather. The highest level of durability boosts the cover's longevity.
Design
When installed over a truck, it allows a patented low-profile design that potentially enhances the style and value of the truck. Panels coats with black matte powder that gives the truck a classy yet simple look.
Linex retractable tonneau cove has weatherstrips on the sides of the rails that ensure your cargo inside the truck bed is safe.
Locking Mechanism
The major factor that is important in buying a tonneau cover is Security. The cover has a secure key lock system that protects the truck bed. It has multiple lock points, which means you got the perfect and most secure cover.
Linex Retractable tonneau cover has a lock at the rear end. Insert the key inside the lock to unlock it. The cover retracts at the front side of the truck bed and rolls inside the canister, allowing you full access to the truck bed.
The most intriguing thing about this cover is its locking positions and techniques. You can lock it down wherever you want. It provides maximum Security to the truck bed. When you do not need it, it's out of your way in seconds. So with this tonneau cover, there is no more worry about hauling large and massive cargo.
Water-resistant
Linex retractable tonneau cover has a seal at the front that keeps the water out. In addition, it has a drainage system for more waterproofing. One tube ends to the right on the cover. The other end at the bottom of the canister directs the water out of the truck bed.
Ease of use
The use of this tonneau cover is not problematic. The cover has a key lock mechanism, meaning you need to insert the key, and the cover gets open. It has more than one locking position, making it easy to haul oversized items.
The canister does not take much room. You can retract the cover completely inside the canister, allowing complete bed access.
Installation
The cover comes with all the necessary items and allows quick installation. No extra bolts and the drilling machine are required to fit this cover.
Installation of this retractable tonneau cover is smooth and easy. It takes 30-40 minutes. Place the canister over the truck bed. If your truck has a bed liner, trim the extra rubber seal over the truck's sides.
Adjusted the rails precisely. Make sure you double-check it.
Pros
It keeps water out of the truck bed.
The cover is UV and scratch-resistant.
Due to its hard and strong body, no one can break into it.
Allows a sleek, low-profile design.
Maintain fuel efficiency by reducing wind drag.
Great value for money.
Easy one-handed operation.
Cons
It gets stuck while retracting.
The cover is worth the money if you opt for this. It gives all the best possible Security and protection to the truck's bed.
Advantage Retractable Tonneau Cover
A retractable tonneau cover gives its owner a sigh of relief with a smooth ball-bearing system. The cover retracts smoothly with one-handed operation, and you can lock at any position along the rail. The key lock system provides ultimate Security to the truck's bed and content. The retractable tonneau cover does not look bulky and allows a stylish, low-profile design.
Most people tend to believe that retractable tonneau cover is complicated to use. Happy to announce that retractable tonneau covers are hassle-free. You do not jump inside the truck's bed to open and close the bed cover. Plus, it is made of solid aluminum material that gives the next level of protection.
Who makes Linex tonneau covers?
BAK Industry manufactures Linex tonneau covers. Bak industry also makes Bakflip Tonneau covers but with 5 years of warranty. By purchasing a Linex tonneau cover, you get a lifetime warranty. The Truck Gear hard tonneau cover is the only one that gives a LIFETIME warranty.
Do retractable bed covers leak?
Leaking is one of the tonneau cover problems that you may face. It would be impossible for a tonneau cover to be completely waterproof. Whether it is a soft vinyl tonneau cover or a hard retractable tonneau cover, there are some places where water sneaks in. no matter how good your tonneau cover is, there is always a little number of water leaks inside the truck's bed.
Final Words | Are retractable tonneau covers worth it?
Is Linex retractable tonneau cover worth purchasing? Definitely, yes. If you are seeking a good quality hard retractable tonneau cover, you must give it a go. I believe it won't sadden you. The cover is easy to use and gives ultimate Security and protection to the truck's bed. Whether the roads are bumpy, this truck bed cover will not disappoint you. With a Linex Retractable Tonneau cover, the sky is your limit.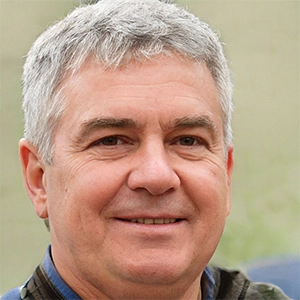 Joshea Mark is a trucker with a wealth of experience and a keen eye for quality. He has spent countless hours on the road and knows firsthand the importance of having a reliable tonneau cover to protect his cargo. That's why Joshea is so passionate about sharing his knowledge and expertise with others.
At Best in Tonneau Covers, he reviews the latest and greatest covers on the market, compares different brands, and writes buyer guides to help truckers like himself make informed decisions. Whether you're a seasoned pro or new to the world of trucking, Joshea's insights and advice are sure to be valuable. His writing is authentic and personal, reflecting his years of experience and his genuine desire to help others.