A truck bed is always the main concern for a truck owner. An exposed truck bed always welcomes the outer natural elements to sit in it and makes cargo dirty. Last year, I installed an Enthuze hard folding tonneau cover over my truck's bed. It is doing a great job of keeping the cargo protected. Therefore, I considered making an Enthuze R-Series Hard Folding Tonneau Cover Review guide. 
A tonneau cover is an excellent addition to your truck. In fact, it enhances the truck's overall appearance. Additionally, it helps to maintain fuel efficiency. But some other crucial factors rely on truck bed covers, such as the use of ease, functionality, weatherproofing, performance, and warranty. In this way, I have explained every feature of this tonneau cover in detail to learn more about it.
So without wasting time, let's dig into this product's insights. 
You can also read: Gator Fx Tonneau Cover Review
Enthuze R-Series hard Folding tonneau cover Review
What's your plan regarding the installation of the tonneau cover? Plenty of tonneau covers are available on the market, but figuring out which suits your lifestyle and needs is difficult. Enthuze R-Series hard folding tonneau cover is the newest and has become popular among truck owners.
So before diving into the details, I will explain its features and specifications in a rundown for a quick overview.
Features and Specifications
Brand: Enthuze
Style: Folding
Material: Aluminum
Exterior: UV-protected black finish
Design: dual action tailgate seal
Bed access: 100%
Lock type: Tailgate
Item weight: 31.8 kg
Warranty: 3 years hassle-free
So you have learned the basic information about the product. Now it's time to get the product's information in detail.
Installation
Unlike other hard folding tonneau covers that are difficult to install, this Enthuze R-series hard folding tonneau cover is straightforward and unchallenging in installation. Additionally, the cover comes pre-assembled and requires basic tools and hardware for fitting.
The tonneau cover installation method is easy peasy; all you need to do is follow the tips and instructions below.
First, remove all the hardware parts to ensure you have everything. 
To begin with, clean the surface of the truck's bed with an alcohol pad to remove any dust and debris.
Next, grab the side rail and place it on the sides of the truck's bed. Moreover, attach the clamps to the bed rails to fix the rails in their place. Do not forget to tighten the clamps with an Allen wrench.
Note: Start fixing clamps from the mid. This way, it holds the rail and attaches the front and rear side clamps. Moreover, ensure the rails are flush, not up to high.
Do the same procedure on the other side of the bed rail.
Furthermore, take the tonneau and drop it on the front side of the truck bed. Adjust it properly by using the bolts and nuts hardware.
Note: When you are done fitting a tonneau, unfold it toward the tailgate to know if it fits perfectly. If you see any misalignment, fold it toward the bulkhead and adjust it again.
Material
What makes a tonneau cover rigid? It's Material.
Enthuze R-Series hard folding tonneau cover manufacturers from heavy-duty aluminum material that ensures its strength and rigidity to withstand every climate change.
As we all know, aluminum material is lightweight to use yet robust in performance.
The cover does a fantastic job if I talk about its material performance. It does not get saggy when the load is put above the cover. The top layer is UV protective, ensuring your tonneau and cargo remain safe and sound. 
Design
Are you one of those who believe hard folding tonneaus have a high profile? Getting a hard folding tonneau cover does not mean it has a high-profile design that looks bulky. Nowadays, tonneau is constructed in a way to flush it inside the bed rails and allow a stylish smooth, low-profile design. 
I was stunned when I received my parcel because I legit had no clue about the design of this cover. But to be honest with you, this cover is totally beyond my expectations. The low-profile design complements my pickup truck.
Besides, the top layer of the tonneau has a black finish. Moreover, the cover does not take up any cargo space and allows users 100% access to the truck bed.
Weatherproofing
What is the primary function of installing a tonneau cover? To protect your cargo from natural components, Right?
Then I am happy to inform you guys this Enthuze R-Series hard folding tonneau cover has terrific water resistance properties.
The gasket rubber seals between the panels and all over the sides keep cargo safe from water, snow, and direct sun rays.
R-series come with a rubber seal. To enhance its weatherproofing, install the seal inside the tailgate to keep the water out of bed.
Locking Mechanism
Enthuze R-series hard folding tonneau cover has dual action tailgate seal. What does that mean? It means the cover can open and close from both sides of the truck. It has a latching system on both sides, allowing the flexibility and convenience of opening and closing. If you encounter latching system issue then you can get benefit from How to fix tonneau cover latch?
Besides, the r-series hard folding tonneau cover can close with the shut tailgate. I know the tailgate opening and closing cover takes time, and it irritates you when you are in a hurry.
Enthuze takes this issue seriously and manufactures an r-series hard folding tonneau cover in a shape and design so users can take benefits when they are in a rush or hurry.
Furthermore, the cover has three secure driving positions. It means you can close the cover in three positions, allowing ease and convenience for truck owners. Also, when you have to take oversize and large items, you can easily fold the cover into positions according to your requirements and enjoy your journey without any worry.
What are the opening positions R-series hard folding have?
The cover can open in two ways. One with buckle straps and the other with prop rods. Let's discuss them one by one.
When you have to carry something bigger than usual, you can open the cover into two positions and lock the cover by using hook and loop straps. These straps are located at the front of the cover and allow easy access for the owner.
The other way is prop rods. When you need to use a complete bed to load significant and heavy objects, fold the cover toward the bulkhead and secure it using buckle straps. The cover stands in an upright position (90*) and gives complete bed access to the user.
Warranty
As a truck owner, I always prefer to purchase durable and long-lasting accessories. This Enthuze R-series hard folding tonneau cover gives 3 years hassle-free warranty for users. If you notice any problem regarding this tonneau, call their company. They have amazing service support for their customers to resolve their issues.
Are Enthuze tonneau covers good?
Being a user of the Enthuze R-series hard folding tonneau cover; I am happy to say that this tonneau is great. From the installation to use, it never disappoints me. The cover is UV and water-resistant, meaning the gear remains dry and nice. Additionally, the cover manufactures with high-quality, durable aluminum material, ensuring it will go long-lasting.
Final Words
Being a truck owner, installing a tonneau cover is worth the money. It protects your truck bed and the gear from outside natural elements and the eyes of prey. Additionally, it helps to improve fuel efficiency by reducing air drag.
At the same time, getting the best tonneau covers is hard. Therefore, I have written a review article on Enthuze R-Series hard folding tonneau cover. This cover has all the amazing features and functions of other higher-end brands. Moreover, you can get it at a low cost.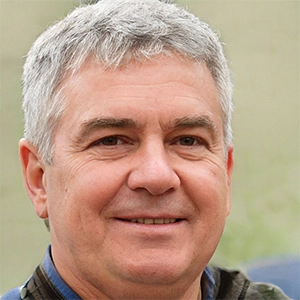 Joshea Mark is a trucker with a wealth of experience and a keen eye for quality. He has spent countless hours on the road and knows firsthand the importance of having a reliable tonneau cover to protect his cargo. That's why Joshea is so passionate about sharing his knowledge and expertise with others.
At Best in Tonneau Covers, he reviews the latest and greatest covers on the market, compares different brands, and writes buyer guides to help truckers like himself make informed decisions. Whether you're a seasoned pro or new to the world of trucking, Joshea's insights and advice are sure to be valuable. His writing is authentic and personal, reflecting his years of experience and his genuine desire to help others.