What is the best benefit of installing a tonneau cover? Gatortrax tonneau cover comes in different styles and types. They manufacture tonneau covers with high and durable quality to go last. Therefore, I will explain one of the best-selling and admired Gatortrax Electric Tonneau Cover.
Being an automotive expert, I advise every motorist to install a tonneau cover. Not only does it protect the cargo from natural elements, but it also saves gas mileage. Fitting a Gatortrax Electric tonneau cover over your truck provides unlimited benefits as well as upgrades the truck's appearance. Let's dive into the product's details to learn its function and features.
Key Features and Specifications
Every product has different features and specifications, which show its specialty and style. In addition, the Gatortrax electric tonneau cover works very well. But before I explain its features in more detail, here is a quick rundown below to learn its features.
Brand: Gatortrax
Style: Retractable
Exterior: Aluminum
Material: Polycarbonate
Finish: gloss or matte
Lock type: Key
Bed access: 1/2
Item weight: 70 pounds
Product dimension: 68 x 20 x 8 inches
Warranty: limited lifetime
Installation
For me, the installation of the Gatortrax Electric Tonneau Cover was a breeze. Literally, no cutting, no drilling, and no special tools are required. The cover comes pre-assembled, which means you just have to follow the instructional manual for the installation.
Following are the steps of how I install this electric retractable tonneau cover over my Ford F150 truck bed.
First of all, clean the surface of the truck's bed to remove dust and debris.
Unopen the packaging of the canister and rails.
Since the tonneau cover is inside the canister, you need to use a gentle hand.
Remove the side coils of the canister.
Then, run the cover into the rail. I ensured the holes on the bed rail met with the holes in the canister.
Tighten the nuts with a screwdriver to fit the bed rail with a cover.
Do the same procedure with the other bed rail.
After this, lift the canister and position it on the front side.
Note: For lifting, you require a second hand; otherwise, you will get injured.
Next, clamp on the rails to attach them nicely and tightly.
Furthermore, place the drain tubes at the front side of the truck bed under the canister.
Hold the remote and press the C button to forward the cover to the tailgate, as it is an electric retractable tonneau cover. To reverse, press the O button to open the cover.
Material
No matter whether you are carrying a motorbike or fishing instruments, Gatortrax electric tonneau cover will meet your expectations. It constructs with unbreakable Polycarbonate that can withstand extreme weather conditions.
In addition, this material has outstanding strength, stiffness, and toughness that is not only durable yet lightweight to handle. Also, it makes the cover UV and moisture-resistant.
Furthermore, the exterior of the Gatortrax electric tonneau cover manufactures with aluminum material which is also solid and sturdy.
Design
The Gatortrax electric tonneau cover has a retractable design. It has a ball bearing system in the bed rails, which allows smooth cover retraction. The ball bearing is maintenance-free and does not get stuck. Moreover, it can close at any position with a key lock.
In addition, it has a canister that fits on the front side of the truck. The canister just does not take 11" x 11", which means it is compact and allows maximum bed space for cargo.
Furthermore, it has a clamp-on style with rails, making installation hassle-free and quick.
Unlike other retractable tonneau covers, this GatorTrax electric has a very stylish and low-profile design. It upgrades my Ford F150 truck appearance. Moreover, the cover comes in two finishes: Matter and Glossy. You can opt for any according to your lifestyle and needs.
Weatherproofing
How well is Gatortrax electric tonneau cover weatherproof?
The Gatortrax electric tonneau cover has LEXAN Polycarbonate material which is highly water and UV rays resistant. The polycarbonate material has a highly robust and stiff quality that can withstand any harsh weather.
Additionally, the top layer manufactures of durable aluminum material, making the cover impact resistant.
Are Gator tonneau covers waterproof?
Besides the material, the cover has compatibility with drain tubes. One corner of this tube is inside the truck bed, and the other is outside the truck bed to direct most of the water from the bed. This way, your cargo remains dry and nice.
Locking Mechanism
It is an electric retractable tonneau cover that can open and close by a remote system. Besides the remote, it has a key lock option as well. This system allows more convenience for the truck owner.
If you have to load bulky and oversize cargo, you can easily lock the cover into any position.
GatorTrax electric retractable tonneau cover provides the truck owner peace of mind with its key lock mechanism.
Your cargo will remain safer and more protected when the tailgate is closed.
How much weight can the GatorTrax tonneau cover hold?
Gatortrax tonneau cover constructs with durable polycarbonate material can hold upto 300 lbs of weight. This cover has a high and impressive quality which does not make you worry about the tonneau cover. The cover does not get saggy and bend. If you are looking for the best quality made cover, this tonneau will meet your expectations.
Are Gator and Retrax the same?
If I compare both Gator and Retrax tonneau covers, both have many alike features and qualities. Both tonneau covers are made in the USA. Both are water resistant and can hold 500 lbs of weight when evenly distributed.
Besides this, GatorTrax MX and Retrax Pro have distinct qualities. GatorTrax MX has a matte black finish, whereas Retrax has a glossy one. Moreover, if you do not like the gator cover, exchange it for the next 30 days, or it can allow three years of warranty on materials. On the contrary, Retrax Pro allows a lifetime warranty.
Summing Up – Are tonneau covers worth the money?
Tonneau covers are the best option to protect the cargo from outer elements and thieves. Additionally, it saves gas mileage and improves fuel efficiency. A tonneau cover upgrades the look of the truck.
It will be worth the money if you purchase a Gator Electric Retractable tonneau cover. It has all the unique and fantastic features one can enjoy. The ball-bearing system does not freeze and allows smooth retracting. Also, you are not worried while hauling your truck in extreme weather conditions.
This product allows compatibility with other truck bed accessories.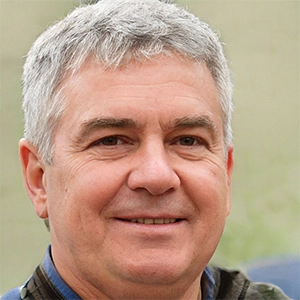 Joshea Mark is a trucker with a wealth of experience and a keen eye for quality. He has spent countless hours on the road and knows firsthand the importance of having a reliable tonneau cover to protect his cargo. That's why Joshea is so passionate about sharing his knowledge and expertise with others.
At Best in Tonneau Covers, he reviews the latest and greatest covers on the market, compares different brands, and writes buyer guides to help truckers like himself make informed decisions. Whether you're a seasoned pro or new to the world of trucking, Joshea's insights and advice are sure to be valuable. His writing is authentic and personal, reflecting his years of experience and his genuine desire to help others.