For your ultimate rides, have you thought about installing a tonneau cover? Yitamotors claim to withstand every weather condition. The material of the tonneau covers is highly durable and reliable. But you might be confused about which cover to choose. Therefore, I thought of making a Review article on their top-selling cover, Yitamotor Soft Tri-Fold Tonneau Cover.
A tonneau cover helps to protect the cargo from natural components as well as from thieves. The Yitamotor soft tri-fold tonneau cover has all the fantastic features I will explain in this article. This guide will explain its minor to significant features and qualities. So without wasting any time, let's delve into the product's explanation.
Yitamotor Soft Tri-Fold Tonneau Cover Review
Whether you are hauling your truck for a cargo delivery or going to the beach to enjoy the weekend, the Yitamotor soft tri-fold tonneau cover will shield your cargo from outside damage.
Let me share its unique features and qualities in a quick rundown.
Key Features and Specifications
Brand: Yitamotor
Style: soft tri-fold
Material: PVC, Aluminum frame, Crossbars
Model: compatible with 2016-23 Tacoma
Item weight: 27.4 pounds
Bed access: 2/3
Product dimensions: 65 x 24.5 x 4.4 inches
Warranty: one year for defective items
Now you have learned its qualities and style; it's time to determine this product in more detail.
How to install a Yitamotor truck bed cover? Installation
Yitamotor soft tri-fold tonneau cover comes pre-assembled. Additionally, you will not need to drill or use any special tools to fit the tonneau cover. The installation is a breeze and only takes 15-20 minutes.
The followings are the steps and instructions for installing the Yitamotor soft tri-fold tonneau cover.
First thing first, cleanse the truck's bed surface to remove the dust and debris.
Then, take an alcohol pad and rub it over the truck's side. This way, the dust will remove precisely.
Now it's time to attach the bed rails over the truck's sides.
Take the bed rail and place it on the truck's passenger side. Ensure the rail is aligned and fit appropriately.
After this, clamp on the rails so it does not move or slide. Be sure the clamps are a snug fit.
Install the other bed rail with the same method on the driver's side.
Note: Make sure you double-check the bed rails.
When you finish the bed rails, it's time to install a soft tri-fold tonneau cover.
Drop the cover at the bulkhead side and adjust it appropriately.
Unfold the cover to the tailgate in order to ensure it perfectly fits and aligns.
Material
As far as you are concerned with Yitamotor soft tri-fold tonneau cover, it manufactures with PVC (polyvinyl chloride) material which is strong and stiff to withstand in every weather condition.
The frames are constructed with durable aluminum alloy material that keeps them rigid and protects them from deformation. Additionally, the frames perform heavy duty. It has three adjustable holes for a perfect fit.
Furthermore, the clamps are sturdy and robust, keeping the bed rails in place. The buckle straps are made up of high-quality material to keep the cover in its place and protect it from blowing and sliding off in the air.
Design
The tonneau cover that I am explaining has a tri-fold design, which means the cover can fold into two halves to allow bed access. Even though this cover has not provided complete bed access, it still allows enough bed space for cargo.
Yitamotor soft tri-fold tonneau cover allows a sleek flat, low-profile look to your pickup truck. It has a unique style that prevents the water from pooling inside the truck bed.
Weatherproofing
The upper surface of the tonneau cover is made of aluminum alloy, which is UV and water-resistant. Moreover, it prevents the cover from scratches and dents.
Yitamotor soft tri-fold tonneau cover features all-year safety protection. It gives tear, fade, and water resistance no matter where you are or what the weather is.
Locking Mechanism
This Yitamotor tonneau can lock into two positions with a buckle strap as a soft tri-fold cover. If you have to load large items, fold the cover once and fasten it with buckle straps. Similarly, if you have a bulky and oversized object, such as a refrigerator or motorbike, fold the cover twice and then secure it using a hook and loop strap.
However, the cover does not provide you with complete bed access.
Performance
Overall the Yitamotor soft tri-fold tonneau cover is terrific with all its unique and impressive features. The cover is made with high-quality commercial-grade vinyl material that will not fade, crack or deform.
Furthermore, the cover sits inside the bed rails, allowing the truck a sleek, low-profile design. It offers excellent strength yet is lightweight at the same time.
The installation is trouble-free. It offers excellent protection to your truck bed and cargo while staying reliable for an extended period of time.
Can you stand on a tri fold tonneau cover?
Standing on a tri-fold tonneau cover is not recommended at all. They are supposed to design to carry light-to-heavy loads. However, if you stand over the tri-fold truck bed covers, the cover might get break or deform due to the unbearable load.
What is the difference between a soft and hard tonneau cover?
A soft tonneau cover typically constructs with soft vinyl, PVC, and canvas material. They do not break the bank. Moreover, soft tonneau covers are easy to install and remove. Compared to this, hard tonneau covers are manufactured with hard plastic, aluminum, and fiberglass material that performs more heavy duty and is durable and reliable compared to soft ones. Additionally, hard tonneau covers are expensive yet worth the money in the end.
Do soft tonneau covers leak?
You are wrong if you thought that only soft tonneaus could leak and hard ones are water-resistant. No matter which type and style you opt for a tonneau cover, they all are water resistant, not 100% waterproof.
If you see any brand commercialize by saying their tonneau is entirely waterproof, remember these are just tricks to attract customers.
But installing a tonneau cover will prevent most of the water from pooling inside the truck bed. It is advisable to install a tonneau over your truck bed to keep the truck bed dry and nice.
Final Words
Install a Yitamotor soft tri fold tonneau cover to enhance your truck's appearance. In addition, it will improve fuel efficiency. This soft tri-fold tonneau cover helps to keep the bed contents protected from rain, sun rays, moisture, and dust.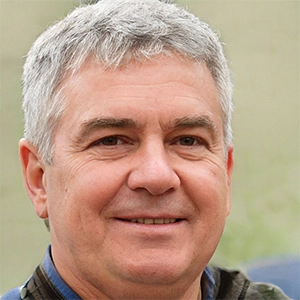 Joshea Mark is a trucker with a wealth of experience and a keen eye for quality. He has spent countless hours on the road and knows firsthand the importance of having a reliable tonneau cover to protect his cargo. That's why Joshea is so passionate about sharing his knowledge and expertise with others.
At Best in Tonneau Covers, he reviews the latest and greatest covers on the market, compares different brands, and writes buyer guides to help truckers like himself make informed decisions. Whether you're a seasoned pro or new to the world of trucking, Joshea's insights and advice are sure to be valuable. His writing is authentic and personal, reflecting his years of experience and his genuine desire to help others.