Line-X is a spray-on bedliner to protect the truck bed from rust, corrode, and dirt. It is an automotive terminology that enhances protection. Unlike other bedliners, Line-X offers to spray not only on trucks but also on cars, motorcycles, boats, etc. It is highly durable and effectively protects the vehicle's metal surfaces that might wear out due to harsh natural elements. As an expert, many people often ask me in the context of bedliner, Can You Paint Over Line-X? 
There are several reasons to paint over Line-X bedliner. You might get bored of its factory color and change it to match your vehicle. Or you might not like the finish of the bedliner it leaves behind. There is another reason Line-X has started to fade away. In this way, paint is your ultimate solution. However, you are still unsure that Line-X can paint.
Let's dive into the below guide to know the answer to this query.
Can You Paint Over Line-X?
Undoubtedly, Line-X offers excellent protection to cover the vehicles' metal surfaces and protect them from dirt, grime, and other contaminants. Unlike other bedliners, Line-X formulates to bond with the paint. This is the reason you can paint over it. 
Irrespective of why you need to paint over Line X, I recommend you use quality paint to get the desired result. 
You can get to know here: How to Paint Tonneau Cover? 5 Easy Steps & Ways
How to Paint over Line-X?
To paint the Line-X bedliner, you won't need special tools and materials for this purpose. The method is a breeze. However, you have to prep the surface of Line-X. Because if paint sprays on the unprep surface, it is more likely to crack and peel off. 
Undeniably, Line-X is paintable, though you have to choose the best quality paint to get the desired results.
Note: Remember, you can still touch up those areas that need modifications even after paintIndeedrely; this gives you peace of mind knowing you can fix the dings and chips of the bedliner over the paint to keep it in its best shape and functionality. 
Let's also learn about drilling in Bed Liners if needed: How to Drill Through Bed Liner?
Till now, we can get an idea that Line-X can be paintable. Now, let me take you towards the steps of How to paint over Line-X through a quick guide. 
Things that require in Painting
First and foremost, gather all the essential tools and materials which you need to paint over Line X. These include;
Premium(Urethan) Paint
Spray gun or Brush
Sandpaper
Masking tape
Cleanser
A clean microfiber cloth 
Prep the Line-X Surface
No matter how finely and freshly Line-X is, it still has imperfections and flaws. Scrap the surface with sandpaper to get an even and smooth surface. 
Clean the Surface
When spraying the bedliner, it is best to neat and cleans the surface. Because a dirty surface will not allow the paint to bond to the bedliner, make sure you cleanse the surface with a multipurpose cleanser to get the dirt and grime out of the bedliner. 
Once you cleanse the area, rinse it with tap water and allow time to dry it. However, if you are in a hurry, use a clean microfiber cloth to dry it quickly.
Use Mask tape to cover the area.
When you spray the paint over anywhere, it can spill on the surrounding areas. To avoid these mistakes, use masking tape for the areas where you do not want to get paint. Plus, it saves your time and is less tiring.  You can use adhesive to cover the liner.
Time to Paint
Paint can do with a spray gun or brush. The former is easier to use and has most truck owners' favorite go-to option. Lastly, the choice is ultimately yours, whichever technique you choose to paint.
The other factor you must keep in mind is ensuring the paint formulation before making a choice. Start doing paint from one end and slowly proceed to the other end. Additionally, I recommend painting in an enclosed area or garage to prevent dirt and dust from settling over the paint.
Note: use several coats of paint over Line X. Because as many coats of paint you apply, as good it bonds with Line X. Also, do not forget to take time for the paint to dry correctly. 
It's time to Finish
End the painting process by applying several coats of paint. Next, gently remove the masking tape; otherwise, your paint gets chipped or peeled off easily.
Before setting aside your tools, ensure that your paint gets a uniform and sleek finish look.
The method of painting over Line X is unchallenging. All you need to learn is basic steps and knowledge. If you do not have enough time to get your paint done at home, you can take your vehicle to the auto shop to get paint over the Line-X. 
Can spray paint before or after the bedliner?
Should you have to spray paint before or after the bedliner? This is the question where many truck owners get confused. Here is the answer.
You can paint after or before the bedliner. This all depends on your needs and preferences. In most cases, the truck is painted, and then the Line-X bedliner can install. However, in some, the case is the opposite. 
Each dealer has its own preferences and opinions related to this query. Choose the process which seems and works for you easier. 
It would also be helpful if you would read this: How To Paint Plastic Fender Flares With Bedliner? Steps And Tips
Summing Up
Can the bedliner be painted? Painting a Line-X is not tricky and risky. Line-X bedliner has formulas to bond with the paint. There are multiple reasons to get paint over Line-X, and one that is more prominent is that truck owners want to make their trucks more aesthetic and stylish. They want to make their trucks attractive and appealing by matching their accessories to the truck color. 
Line-X can be paintable. However, consciously do paint over Line-X. In this guide, I have answered the most asked query. Moreover, I have explained how you can get paint at home (DIY) with some essential tools. I believe this guide will help you get the paint done over Line X.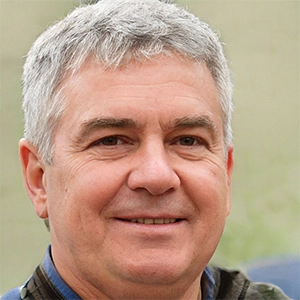 Joshea Mark is a trucker with a wealth of experience and a keen eye for quality. He has spent countless hours on the road and knows firsthand the importance of having a reliable tonneau cover to protect his cargo. That's why Joshea is so passionate about sharing his knowledge and expertise with others.
At Best in Tonneau Covers, he reviews the latest and greatest covers on the market, compares different brands, and writes buyer guides to help truckers like himself make informed decisions. Whether you're a seasoned pro or new to the world of trucking, Joshea's insights and advice are sure to be valuable. His writing is authentic and personal, reflecting his years of experience and his genuine desire to help others.