Whenever I start my journey, I add as much cargo as I need. Along with this, I want to cover my truck's bed from unwanted outside elements and the eyes of prey. In this way, the Lomax tonneau cover offers great flexibility in this matter. The covers are impressive until you face 5 Common Lomax Tonneau Cover Problems.
Lomax tonneau covers are a great way to improve the truck's gas mileage and storage capacity. They are popular due to their stylish, low-profile design and ideal protection, and they come in one of the best tonneau covers. But over time, the user experiences some problems that can weaken its strength and long-lasting. Thus, having a clear idea to cope with these problems will save you time plus money to invest in a new tonneau.
Common Lomax Tonneau Cover Problems and Solutions
Let's discuss the common problems of Lomax tonneau cover and learn their solutions.
Water Leaking Issue- Is Lomax stance waterproof? 
Over time, the weather strips can wear out and separate from the place. The water starts to pool inside the truck bed, damaging your truck and cargo.
But do you know what the worst part of this wear and tear of weather strips is? They never announce when all this will happen. And when you get to know most of the damage has been done.
How do you take care of gasket rubber seals?
Examine your tonneau cover daily and investigate whether the rubber seal needs replacement. Because regular inspection of the truck bed cover figures out the seal's condition and helps you to replace the seal before significant damage. 
The latch Gets Loose Over Time.
Do you get irritated because of the faulty latch system? Every truck owner wants a truck bed covers that ultimately secures the truck bed. Over time, the latch becomes loose and unable to do its work appropriately. If you use your truck bed most often, it becomes a real headache for you.
Quick Solution: But what is the solution to this problem? The best way to cope with this issue is to replace the latch as soon as you want to get rid of it. The sooner you replace the latch, the more your truck bed becomes secure and convenient. 
You can also learn from our post on Bestintonneaucovers : How to fix tonneau cover latch? Technical Answers
Can't carry heavy Loads
Even though the Lomax tonneau covers are designed to upgrade your truck's look and improve fuel efficiency, they still can not withstand heavy loads. Trick query, Can you stand on the tonneau cover?
It is noted that when loading cargo over this bed cover only leads to harm and damage. If you put it overweight, it can cause problems with the cover's frame and malfunction in its performance. Additionally, heavy loads make the cover saggy and less secure. 
Quick Solution: You must take notice of your cargo before being set on a journey to resolve this issue. Avoid carrying overweight and heavy stuff over the Lomax tonneau cover. I suggest you place the luggage beneath the cover.
Unwanted Noises
More rainwater or heat damages the tonneau cover material, leading to creaking sounds and unwanted noises. And no one wants a noisy sound while driving. When the metal gets corrosion and rust, it creates sound problems. 
Quick Solution: To cope with this problem, lubricate the nut bolts and other hardware accessories. It prevents them from getting rusted and works smoothly and less soundly.
Loose Grip
You may experience a loose grip on your bed cover if you close the tailgate more frequently before fastening it.
The cover can cause a loose grip if the side rails that normally hold it in place shift. It's a major source of frustration for any vehicle owner. This is because the loose grip tonneau cover does not provide adequate protection.
The quickest solution: I think to realign the side rails of the bed cover. By doing this, the latch grip can be significantly improved. Realigning the side rails of your Lomax tonneau cover should be a simple task if you installed it yourself.
Who makes Lomax tonneau covers?
Being a user of Lomax tonneau covers for years; I can proudly say that all the tonneau covers are well made with high and durable quality material. Additionally, Lomax Tonneau covers are manufactured by Lomax Hard Tri-Fold. It is a company that makes defect-free and has specialization in truck bed covers and accessories.
Get to know about: Lomax Tonneau Cover vs Bakflip | Which one is better?
How much weight can a Lomax bed cover hold?
A Lomax bed cover can hold weights up to 400 pounds. It has the aluminum made up of panels that support this weight when evenly distributed. However, it is best not to load more than this, as some cases have reported that the cover gets saggy and loose.
Conclusion – Are Lomax tonneau covers good?
Lomax tonneau covers are the best option for truck owners as they offer great protection and security to the cargo. Additionally, it improves fuel efficiency. Many truck owners admire this tonneau cover because of the flexibility and the ease of opening and closing mechanism. Besides all these, the cover has some common problems that can fix. You can get most of this once you understand the problems and their solutions. Purchasing this cover is one's personal preferences and lifestyle needs. Some might not like the style of the Lomax tonneau cover.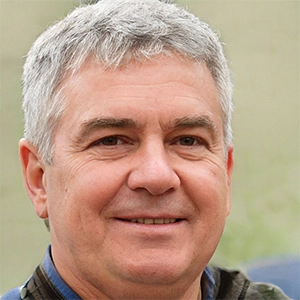 Joshea Mark is a trucker with a wealth of experience and a keen eye for quality. He has spent countless hours on the road and knows firsthand the importance of having a reliable tonneau cover to protect his cargo. That's why Joshea is so passionate about sharing his knowledge and expertise with others.
At Best in Tonneau Covers, he reviews the latest and greatest covers on the market, compares different brands, and writes buyer guides to help truckers like himself make informed decisions. Whether you're a seasoned pro or new to the world of trucking, Joshea's insights and advice are sure to be valuable. His writing is authentic and personal, reflecting his years of experience and his genuine desire to help others.