Have you not installed a tonneau cover yet? Then, you should purchase the right tonneau cover for your specific model and type and install it. However, you may be anxious about which one to choose between tons of options. Do not get upset; I came up with every solution today. Mostplus Tonneau Cover company is new in the market and offers excellent protection and security to the truck bed.
A truck bed cover can change your life with a 90* degree angle. Your eyes might get opened by this revelation, but this is true. It saves your bed contents from getting dirty and flapping in the air. Therefore, you must have a tonneau cover at the back of your truck bed. Cheers to disclosing all the incredible features and aspects of this tonneau cover.
Mostplus Soft Quad-Fold Tonneau Cover Review
The MOSTPLUS Soft Quad FOLD Truck Bed Tonneau Cover is a type of truck bed cover designed to protect the cargo in the bed of a pickup truck from the elements. It is made of soft, durable material and is designed to fold up for easy access to the truck bed.
This cover is designed to fit most standard pickup trucks and can be installed easily. It is a good option for those looking for an affordable and easy-to-use truck bed cover.
To know more features about this tonneau cover, keep scrolling!
Key Features and Specifications
Brand: Mostplus
Style: folding
Material: Vinyl
Exterior: Aluminum
Bed access: ⅔
Lock type: tailgate
Item weight: 32.9 pounds
Product dimension: 71.5 x 22.9 x 5.6 inches
Now, you get an idea about the product and further the detail of these features and attributes.
Material
The Mostplus Soft Quad Fold tonneau cover is made of a durable and waterproof material such as vinyl. This material is resistant to UV rays and fading, making it suitable for outdoor use.
Additionally, the resistant vinyl makes your truck look sleek and unique.
Moreover, it also has a heavy-duty aluminum frame to provide support and stability. The powder coat aluminum panels provide reinforcement when folding.
Further, the cover has 4 horizontal crossbars that help to avoid air lifting issues.
Design
The design of the Mostplus tonneau cover is Quad fold. This means you can fold the cover into 4 parts, allowing easy access to the truck's bed.
Does Mostplus Soft quad-fold tonneau cover give a bulky look? People believe that a hard quad-fold truck bed cover is high profile rather than a low profile.
But the truth is the opposite; this soft quad-fold tonneau cover allows a smooth nice low profile appearance that complements your overall truck look.
The cover's exterior is made with durable aircraft aluminum material which is solid and sturdy yet lightweight. It has a gloss black powder coat finish that gives it a texture for a premium look. Moreover, it prevents the cover from getting chips, dents, scratches, and fades.
As for the type, Mostplus is a soft quad-fold tonneau cover. How much does it protect the cargo?
So, it adds protection and security to the cargo inside the truck bed. When folded up near the windscreen, the cover gives 2/3 bed access to its owner.
You can secure the cover by using buckle straps. Simply just fold the cover near the cab window, and there is a buckle strap that fastens the cover in its place and allows you to haul the truck with an open tonneau cover. It allows you 2/3 bed access.
You may also check:
Locking Mechanism
How do Mostplus soft quad fold tonneau cover locks?
The locking system of this tonneau cover is similar to any other cover. Just unfold the cover forwards to the tailgate. It has an integrated clip fastening system that ensures the stability and security of the truck's bed. Plus, this easy and fast lock-up system safe your time.
To unlock the cover, pull the string at either side and fold the cover up to the windscreen near the cab. Fasten the cover by using a buckle strap that keeps it in place while hauling.
Mostplus Tonneau Cover Installation
Mostplus tonneau cover comes pre-assembled and everything you need while installation. Installing a Mostplus soft quad fold tonneau cover on a truck bed typically involves the following steps:
Lay out the tonneau cover on a flat surface and unfold it to ensure that all the parts are included and in good condition.
Clean the truck bed to ensure it is free of debris and dirt.
Measure the truck bed to ensure that the tonneau cover will fit properly.
Place the tonneau cover on the truck bed and align it with the bed rails.
Use the hardware provided with the tonneau cover to secure the cover to the truck bed using the provided instructions.
Fold the tonneau cover into the quad-fold and secure it in place.
Test the cover to ensure it is adequately secured and opens and closes smoothly.
Please note that these instructions are general, and different tonneau covers may have different installation procedures, so make sure to follow the instructions that come with your product.
Weather protection
Now to keep things even more watertight, this cover includes a thick rubber gasket on all four sides that helps to save the cargo from water and keep it nice and dry at all times.
The top layer manufactures with powder coat aluminum material, making it rugged against weather conditions. Additionally, it prevents any dents and scratches from appearing and resists UV rays from fading the cover.
Ease of Use
Mostplus has a popular design of hard folding, which is highly convenient. You can fold a panel up and out of the way quickly and easily if you need to haul anything oversize.
Similarly, to cover the truck bed, unfold the tonneau towards the tailgate. In this way, your cargo gets safe and protected from outside elements.
Pros
Easy to install.
Constructed with durable and high-quality material.
It designs to be UV resistant.
Allows a smooth flush low profile design to the truck.
Great product at a reasonable price.
It saves gas mileage and improves fuel efficiency.
Cons
The cover leaks sometimes.
Does not allow complete bed access. 
Conclusion – Are tonneau covers worth it?
Adding a tonneau cover upgrades your truck's overall appearance. The Mostplus soft quad fold tonneau cover can fold into four sections, allowing its users 2/3 bed access. Moreover, it protects the cargo from both worlds.
This is a superb example of a tonneau cover that gives strength, durability, and a simple protection system. I have intimately mentioned Mostplus's features, pros, and cons in this article. I suggest this tonneau cover who needs help deciding which tonneau to shop.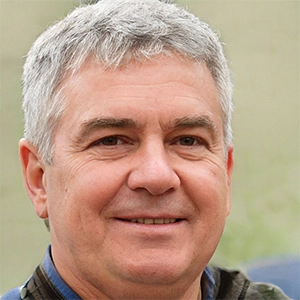 Joshea Mark is a trucker with a wealth of experience and a keen eye for quality. He has spent countless hours on the road and knows firsthand the importance of having a reliable tonneau cover to protect his cargo. That's why Joshea is so passionate about sharing his knowledge and expertise with others.
At Best in Tonneau Covers, he reviews the latest and greatest covers on the market, compares different brands, and writes buyer guides to help truckers like himself make informed decisions. Whether you're a seasoned pro or new to the world of trucking, Joshea's insights and advice are sure to be valuable. His writing is authentic and personal, reflecting his years of experience and his genuine desire to help others.