Tonneau covers are a great addition to your truck bed. It effectively improves gas mileage plus protects the cargo from harsh outer elements. However, opting for the best and perfect fit truck bed cover is tricky. It requires expertise. Therefore as an expert, I am here to present A.R.E LSII Tonneau Cover Review with all its pros and cons.
What are your thoughts related to a tonneau cover? And what do you demand from your tonneau cover? First, ensure you purchase a tonneau cover that fits your requirements and lifestyle. Additionally, the tonneau cover opens and closes hassle-free. In this way, this article is about a tonneau cover that refines your truck's miseries.
A.R.E LSII Tonneau Cover Review – Hard Shell Tonneau Cover
The A.R.E LSII truck bed tonneau cover is a hardcover designed to protect the bed of a pickup truck. It is made of durable fiberglass construction and features a weather-resistant seal to keep the truck's bed dry.
The cover can easily install and remove for convenient storage when not in use. It is also compatible with most bed liners and other accessories.
Some users have reported that the cover provides excellent protection for their truck bed and is easy to use. However, others have found that the cover is a bit heavy and can be difficult to install by one person.
Overall, the A.R.E LSII truck bed tonneau cover is a high-quality, durable option for those looking to protect their truck bed from the elements.
Read in detail about the A.R.E Fusion Tonneau Cover Review that we have covered for you already.
Before jumping into a detailed explanation of every bit of this tonneau cover, let me inform you of its features in a quick way.
Key Features and Specifications
Brand: A.R.E
Style: one-piece
Material: Fiberglass
Bed access: complete
Lock access: Remote keyless entry
Item weight: 90 lbs
Warranty: 3 years against structure/paint
Note: Only some options are available for some trucks.
Material
The A.R.E LSII tonneau cover manufactures heavy-duty fiberglass. The cover is designed to be weather-resistant and provide excellent protection for the bed of a pickup truck.
You can study the difference between Polycarbonate VS Aluminum Tonneau Covers here.
The cover is lightweight and provides good durability and resistance against the elements. Furthermore, the cover also features a weather-resistant seal to keep the truck's bed dry and secure. And the cover is designed to be compatible with most bed liners, providing added protection to your truck bed.
Design
The A.R.E LSII tonneau cover is a hard shell compositing fiberglass material. It is rigid and robust yet lightweight. The intriguing part of this tonneau cover is it is perfectly flush over the truck bed and allows a smooth finish.
Moreover, the cover has an exclusive life assist system that allows easy opening and closing of the tonneau. This tonneau cover is designed to match your truck's curves and style to make it the ultimate fit.
Locking Mechanism
How does the A.R.E LSII tonneau cover open and close? It is a custom-fit tonneau cover that manufactures of fiberglass material. To open the cover, lift the cover-up and fasten it with two arms (assist system), lies one of the credible locking techniques to make it ideally secure. You can drive the truck without worrying about a tonneau smashing. Moreover, you can haul oversize items as well.
Similarly, close the cover by removing the lift assist arms, and you are good to go.
Are LSII Tonneau Cover Installation
Installing the A.R.E LSII tonneau cover on your truck bed should be straightforward, but it's always best to refer to the manufacturer's instructions for your specific cover.
Here are the general steps for installing the cover:
Make sure the bed of your truck is clean and free of debris.
Lay out the cover on the ground.
Position the cover over the truck's bed, ensuring it is centered and properly aligned.
Carefully lift the cover into place and secure the clamps or fasteners to the truck's bed.
Adjust the cover to ensure a tight fit and that it is adequately sealed.
Once the cover is securely in place, you can test it by closing and opening it a few times to ensure it operates smoothly.
Make any necessary adjustments and ensure that the cover is adequately sealed to prevent water from entering the truck's bed.
It's always good to have a second person to help you with the installation process, as it will make installation easier and quicker. Also, always make sure to go through the instruction manual provided by the manufacturer to avoid any missteps.
Pros
The LSII tonneau cover is durable, rugged, yet lightweight.
Gives a premium, stylish look.
It is a dent and water-resistant cover.
User-friendly opening and closing system.
Reduce aerodynamic drag and improve fuel efficiency.
Fabric interior lining makes it more lavish and comfortable.
Cons
It is expensive.
The paint gets scratched over time.
You can also read about Gator Fx Tonneau Cover Review | You Should Buy or Not?
FAQs
Is it better to have a tonneau cover?
A tonneau cover is the best option to improve fuel efficiency, protect the cargo, and upgrade your truck's look. A truck bed with a tonneau cover can maintain its life and resale value better than a truck exposed to sun and rainwater.
Do tonneau covers leak water?
It is a bitter reality of a tonneau cover that it leaks sometimes. No matter how best quality and expensive the tonneau you have is, the water pool inside the truck bed is. To make it more watertight, I recommend you install a rubber seal on the edges of the bed.
How much should I spend on a tonneau cover?
Determine your requirements first before getting a tonneau cover. For example, if you are a cargo deliverer, you must install a hard tonneau cover with a key lock option. On the contrary, a soft or tri-fold will go best for you if you want to add it for running daily errands.
Conclusion On Fiberglass Tonneau Cover
By reading this article, I am sure you get the idea of this A.R.E LSII Tonneau Cover Review. This cover provides your truck with a stylish and premium look. Moreover, you can make it a custom fit to match your truck color.
What are you waiting for? Order it or visit the market to purchase it to cover your truck bed and enjoy your journey with this one.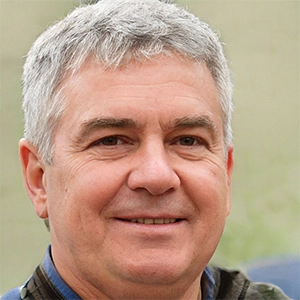 Joshea Mark is a trucker with a wealth of experience and a keen eye for quality. He has spent countless hours on the road and knows firsthand the importance of having a reliable tonneau cover to protect his cargo. That's why Joshea is so passionate about sharing his knowledge and expertise with others.
At Best in Tonneau Covers, he reviews the latest and greatest covers on the market, compares different brands, and writes buyer guides to help truckers like himself make informed decisions. Whether you're a seasoned pro or new to the world of trucking, Joshea's insights and advice are sure to be valuable. His writing is authentic and personal, reflecting his years of experience and his genuine desire to help others.