As a truck driver, you must know the problem of hauling cargo without a bed cover. All the cargo gets dirty, causing splitting, and objects with low weight might flutter into the air. My friend and I decided to go camping. When she saw me securing the cargo with a tarp, she asked me out of curiosity Can you put a Tarp over a Truck bed?
What is a Tarp?
A tarp is a large sheet of vinyl or polyester which is robust, durable, and waterproof. It is used for coving the cargo inside the back side of the truck bed from the natural components such as heavy rain, snow, or heat. Moreover, it secures the cargo from falling off the truck bed.
A flatbed without a cover causes fluttering of the cargo in the air while hauling the truck. As the best and most durable tonneau covers cost $800, I researched and found a tarp that is excellent and equally helpful as a tonneau cover. This article will disclose how a tarp covers the cargo over the truck bed. Moreover, what are the different materials used in the making of tarps?
How do you Tarp Over a Truck Bed? 4 Easy Steps
If you are in a hurry, a tarp and some bungees are your great way to go, and there is nothing better than this as the tonneau cover alternatives. So, what steps tie the cargo with a tarp to fit snugly? I propose the simple and most accessible steps, which are as follows:
Firstly, I unfold the tarp and spread it down in the truck bed.
Next, I placed the cargo in the middle of the tarp.
Afterward, I wrapped the tarp all around the cargo.
Lastly, pick out a bungee and run it under the cargo. I pulled it firmly over the top to keep the covering secure.
What kind of Tarps do Truckers use?
Tarps are made of different materials, but some are not good for making bed covers. They are lightweight and not watertight. When you drive a loaded truck, you require a tarp that withstands wind and heavy rain. Following are the materials used for making the tarp.
Poly
Vinyl
Canvas
Clear PVS
Iron Horse Polyester
Only Iron horse and Vinyl material tarp are good to use. Let's take a close look.
Vinyl Tarp
Vinyl tarpaulins are manufactured using vinyl-coated polyester and often coated with flame-retardant polyvinyl chloride (PVC). These vinyl tarps are more robust than canvas. They are durable and provide better protection against harsh elements.
Vinyl tarp is waterproof and contains an internal scrim fabric, making them tear-resistant. It is built tough, so you do not have a problem as long as grommets are installed accurately. However, vinyl can be pricey when you shop for a tarp.
Iron Horse Polyester
This tarp is made of thick polyester twice as strong as cotton canvas. It lacks the odor of chemicals and plastic which other tarps have. The key feature of this tarp is that it is breathable and watertight.
If you want to opt for a polyester tarp, it offers you seven different colors to choose from.
What size tarp do you need to cover a truck bed?
Truck bed sizes do not vary much in sizes. Generally, a standard truck bed size is 6'5″ long. To get a tarp for covering the cargo, you must measure the dimensions of the truck bed with a measuring tape. If your truck is standard, then 8 feet long and 5 feet wide tarp will suit your truck bed.
Tip: While securing the cargo, ensure you opt for a tarp that provides full coverage, so the cargo does not flutter in the breeze.
How do you cover a Truckload with a tarp?
When I purchased it, I was confused about how to utilize it and do it help in securing the cargo. All my worries came to an end when I drove my truck in the windy storm, and to my amazement, the tarp wonderfully covered my cargo, and there were no objects that flew in the air or fell off the truck bed.
I placed the cargo over the truck bed and covered it with a tarp. Fastened the tarp to the vehicle with the help of a rope, bungee cords, and straps. I always recheck my load because the cargo shifts or moves while driving.
Warning: Ensure you use a large tarp to secure the cargo.
Do I need to tarp a load?
Securing the load with a tarp protects it from evil eyes and holds it from fluttering into the air. According to the regulations set by the FMCSA, guarding the load, such as tie-down and tarp, is fundamental whenever the driver feels there is a need to protect it.
How to keep Tarp from Flapping?
What is the worst thing about a tarp? Of course, a tarp can flap when the truck is hauling. A flapping tarp means your cargo is unsecure. But do not worry; I have devised a solution to keep the tarp from flapping.
Lay down your tarp over the load.
Snugly fit the tarp with bungee cords.
Secure it with extra ratchet straps for the next level of protection.
You can also read in detail about keeping the tonneau cover from flapping in How Do I Stop My Tonneau Cover From Flapping?
Conclusion
You can use a tarp above the truck bed to cover the load. Although it is not as effective as a tonneau cover, good quality material tarps go longer and help protect the cargo from the harsh natural elements. Above I demonstrate the procedure of securing the load with a tarp. There are different types of tarps on the market to choose from.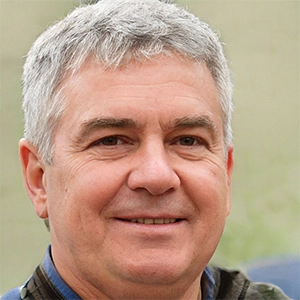 Joshea Mark is a trucker with a wealth of experience and a keen eye for quality. He has spent countless hours on the road and knows firsthand the importance of having a reliable tonneau cover to protect his cargo. That's why Joshea is so passionate about sharing his knowledge and expertise with others.
At Best in Tonneau Covers, he reviews the latest and greatest covers on the market, compares different brands, and writes buyer guides to help truckers like himself make informed decisions. Whether you're a seasoned pro or new to the world of trucking, Joshea's insights and advice are sure to be valuable. His writing is authentic and personal, reflecting his years of experience and his genuine desire to help others.