Do you hear about the Pace Edwards tonneau cover? So I have been using its Ultra Groove Hard tonneau cover. The installation was super straightforward. Also, it was doing its job wonderfully. But as months passed, I began to see many problems with this truck bed cover. Eventually, I coped with all the issues and want to write a proper article on Pace Edwards Tonneau Cover Troubleshooting.
Everyone wants that their tonneau cover goes a long without any trouble. That is why I have enlisted some major and common problems of Pace Edwards that mostly happen because of faulty installation. To know the solutions to the issues, you must read the article.
But let me first tell you what Pace Edwards Ultra Groove hard tonneau cover is.
Pace Edwards Ultra Groove Hard Tonneau Cover
Pace Edwards is one of the most knowing and leading brands regarding retractable tonneau covers. All the tonneau covers are made up of high quality. Today, we are discussing their Ultra Groove hard tonneau cover that is sleek, strong, performs well, and wonderfully secures the truck bed.
This tonneau cover has intermitted locks that automatically lock every 12 inches. The panels are made of Extruded aluminum that can withstand every weather condition. The black powder coat finish gives Ultra Groove tonneau cover a clean yet rugged look.
The fantastic thing about this tonneau cover is that the rails work as a drainage system. Two drainage tubes have been set at the front and rear ends of the truck bed.
As we all know, not everything will go as long as expected. There is a lifetime limit for every product.
But what will you do if you seek a problem before the warranted time?
You can also read: Roll N Lock Bed Cover Problems and Solutions
Pace Edwards Tonneau Cover Troubleshooting
Oh, do not start getting panic. This article is all about the troubleshooting of Pace Edwards tonneau cover. So now, without wasting more time, explore the problems and their solutions that you can fix without risk.
Alignment of Rails
So the No. 1 problem I faced with the Ultra Groove hard Tonneau cover was that the rails were not correctly aligned, and aligning the tonneau cover is very important.
As long as I remember, it was the Fifth week of this tonneau cover installing over my truck bed, and it did not slide smoothly. First, I took this light and did not give proper attention. Then, a couple of days later, I went on a journey with my friends, and their problems started.
The rails got hard and stuck when I slid the cover to open it. Did not work precisely. I was worried because it was just the sixth week of having this tonneau cover.
Solution
Thanks to God, I always had the manual instruction paper with me. I read it and discovered that if the rails are not fitted accurately, you might face this case.
To cope with this problem, my friends and I reinstalled the bed rails again for the proper and smooth sliding of the tonneau cover.
As this tonneau cover can install at home, people still have no idea how to align bed rails precisely. To install bed rails, you must ensure that the square faces toward the front of the cab. And the round end will be facing toward the end of the tailgate.
Moreover, the open channels will first face the inside of the bed. Also, make sure you must remove the white protectant seal before installing the rails.
Canister Cover Not Fitting
Pace Edwards gets all the praise due to its snug and perfect fit. But I was facing an issue with this Canister Cover that did not Fit Properly.
The canister cover came off and frequently required the fitting. I often had to adjust the rail frame to make it fit perfectly.
Then I learned that this problem was caused by the shims that came with the tonneau cover. The shims are too small and do not fit between the cover and the rails.
Solution
Two factors cause this issue. The one factor (that happened to me) is the shims. The shims are of no use because of their small size. To cope with this problem, I used a bar clamp to replace shims to keep the canister sides close enough, so they catch the wings of the tonneau cover.
The 2nd factor is you might purchase a tonneau cover that is not your truck's model and type. You must ensure your truck's model and make before purchasing or ordering the tonneau cover, so it fits your truck bed appropriately.
The customer service of Pace Edwards is amiable, reliable, and quick. If your truck has the wrong tonneau cover, you can ask for a change.
Flapping
The other problem this tonneau cover causes is Flaps when fast driving on a highway. This problem does not happen to me but to a close friend.
Solution
The simple solution to the flapping problem is to reattach the cover with the bed rails. Sometimes, the cover gets stretched and creates noise by flapping. You can also use a Velcro strip and cover screws that hold the cover in its place.
Leaking Issues of the Bed Cover
Like any other truck bed cover, this cover gets leaked. Even though this cover has water drainage tubes on the bed rails, it still leaks water where the cover meets the tailgate.
Tip: Carefully use this tonneau cover in heavy rain.
Retracting Issues
Another big problem I faced with this tonneau cover is the cover did not Retract smoothly.
Solution
The first thing I did was check out the rails to see whether they fit appropriately.
I ensured that there should be no more than 1/4" of side-to-side space on either side of the tonneau cover. I checked out at the tailgate, the middle, and the bulkhead of my truck. I had more than ¼" space at the rear end of the cover. So I added shims to reduce the space.
Then I made sure to bed rails were not tilted upwards and downward. Also, I lubricate the rails.
Pace Edwards Electric Bed Cover Remote
Pace Edwards Bedlocked Bed cover has an electric remote to work the locking mechanism. The remote has two control buttons at the keyfob. Via remote, you can easily open and close the cover in just seconds without any hassle. If you need to open ⅔ bed, push the remote button and stop at any point.
The Bedlocker tonneau cover by Pace Edwards control by a remote while offering excellent protection and security to the truck bed.
Pace Edwards Explorer Series
Pace Edwards JackRabbit tonneau cover comes with Explorer series rails which means it is highly water resistant. The cover panels are rigid aluminum material that offers excellent strength and security to the tonneau cover.
This cover has an exclusive heavy-duty Continuous Tension Spring (CTS) that allows the cover to open automatically and retract into the canister at the front of the truck bed. The Explorer Series provides maximum protection, outstanding performance, and a flush mount fit giving a low profile and streamlined look.
Pace Edwards Replacement parts
Pace Edwards gives the facility to replace the tonneau cover parts if you get the wrong or they get broken during shipping. Here is the rundown of the replacement parts you must want to know.
Replace the tailgate Top seal for Pace Edwards Retractable Tonneau Cover
Replace Sweep seal roll for Pace Edwards Retractable Hard Tonneau Cover
Replacement Rail clamps for Pace Edwards Retractable hard Tonneau Cover
Manual Switch kit for Pace Edwards Bedlocker or Ultra Groove Electric Tonneau Cover
Replace Vinyl and Aluminum Cover for Pace Edwards JackRabbit Hard Tonneau Cover
Replacement Component Kit for Pace Edwards Switchable Retractable Tonneau Cover
Replacement SIde rails for Pace Edwards SwitchBlade Hard Tonneau Cover
Replacement Canister Drain Tubes for Pace Edwards Retractable Hard Tonneau Cover
Replacement Remote for Pace Edwards Bedlocker Retractable Hard Tonneau Cover
Replacement Front Caps for Pace Edwards Ultra Groove Tonneau Cover
Replacement Trap for Pace Edwards JackRabbit Hard Tonneau Cover – GMC and Chevy – 6-1/2 ' bed
How do you adjust the tension on a tonneau cover?
A tonneau cover must be drum tight when installed. No sagging between the bows makes the cover look snug fit. But in case of adjustment requires, roll up the cover to access the cover tension. If your cover loses, turn both tension adjusters in an anti-clockwise direction to make it tight. To loosen, adjust both tensions in a clockwise manner.
How do you clean a Pace Edwards tonneau cover?
Cleaning the Tonneau cover means your cover will last longer than you expected. Likewise, other products worldwide need cleaning and maintenance, and Tonneau covers also require cleaning once a week.
To clean Pace Edwards Tonneau cover, you need a Pace Edwards Vinyl Cleaner and Pace Edwards UV Protectant.
Just spray the vinyl cleaner on the soil cleaner and penetrate it a bit if the soil is heavy. Rub the top of the cover with a soft bristles nylon brush. It will agitate it physically and help remove the soil. Then take a clean microfiber cloth and buff it out. After this, take the UV protectant spray and hose it over the cover.
Final Words
Troubleshooting with the tonneau cover is no longer a problem if you know the solutions to cope with them. In this comprehensive guide, I have registered some significant and most happening Pace Edwards Tonneau Cover Troubleshooting with their solutions. I believe this guide provides you with enough knowledge to get out of trouble if you seek any trouble using these easy problem-solving techniques. And enjoy the fixing process.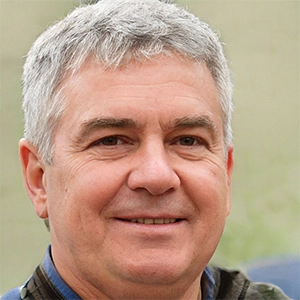 Joshea Mark is a trucker with a wealth of experience and a keen eye for quality. He has spent countless hours on the road and knows firsthand the importance of having a reliable tonneau cover to protect his cargo. That's why Joshea is so passionate about sharing his knowledge and expertise with others.
At Best in Tonneau Covers, he reviews the latest and greatest covers on the market, compares different brands, and writes buyer guides to help truckers like himself make informed decisions. Whether you're a seasoned pro or new to the world of trucking, Joshea's insights and advice are sure to be valuable. His writing is authentic and personal, reflecting his years of experience and his genuine desire to help others.