Is there any need to remove the sound deadener to apply a spray bedliner onto the bed? Or Can You Spray Bedliner Over Sound Deadener to cover up the imperfections of the truck? You might be wondering about using a spray bedliner over the sound deadener.
As a truck owner, a peaceful and noiseless journey is my favorite thing to enjoy. But sometimes, the outside noises and vibration of the truck made me cranky and irritated. Lately, I discovered a sound deadener and quickly installed it. But it did not prevent my truck's bed from rusting and corroding. I researched and found the solution to my problem.
A sound deadener is typically used to reduce the noise inside the vehicle. However, the sound deadener does not provide any protection to the truck. In this way, if you want to add some protection to your truck over a sound deadener, you might consider a spray bedliner. Therefore, today's article will address the query; Can you Spray Bedliner over Sound Deadener?
Can You Spray Bedliner over Sound Deadener?
A sound deadener will shield every noise from the outside and allow a pleasant and calm journey. On the other hand, a bedliner adds a layer of protection to your truck's bed and protects it from rusting and corrosion.
Mostly, people have either a spray bedliner or a sound deadener. And you want both like me. Then what's the solution? You are considering installing a bedliner over the sound deadener but, at the same time, do not know how and where to start. Is this possible to do?
The latter guide will give you your answer and a proper solution to your problem.
Is it possible to spray bedliner over sound deadener?
Since some of the bedliners are specifically designed to install over-sound deadeners. You can spray a bedliner over the sound deadener. But before making an attempt, ensure the brand of the bedliner.
Because some bedliners manufactures with different formulas and chemicals. Therefore, they require prepping and priming the surface to stick it firmly. Also, carefully read the product's instructions to ensure you purchase the right bedliner.
Note: Get ready to bear the challenges a spray bedliner over a sound deadener will cause.
Even though many brands offer spray bedliner over sound deadeners, I will suggest some popular and worth purchasing products. These products are;
Herculiner
Line-X
U-Pol Raptor
Dubarak
Pro Tip: While spraying the bedliner over the sound deadener, it is recommended that you give time to dry the first coat and then apply the second.
You would like to read also about Can You Spray Raptor Liner Over Chrome?
How to spray bedliner over sound deadener?
To know how to spray bedliner over sound deadener, keep reading this.
If you have installed a foil sound deadener, spraying the bedliner is cumbersome. The foil is hard to manage and works as a shield. Additionally, when spraying a bedliner over foil, a sound deadener will significantly hinder the bedliner from sticking properly.
Now what to do to adhere to the bedliner is to create and make many small gaps in the sound deadener. The gaps allow the bedliner to stick adequately to the metal surface.
When the bedliner dries, the gaps will hold both the bedliner and sound deadening to the metal. Keep sure you do not ruin and damage the sound during this process.
Tip: Make sure you make gaps while spraying the bedliner to foil the sound deadener. This way, it will double up the effectiveness.
Pro Tip: To firmly stick the bed liner to the sound deadener, ensure all the corners or edges fully cover with the bedliner.
Once you cover the edges and corners, the sound deadener will not cause any harm to the bedliner.
Can you spray sound Deadener?
Spraying a sound deadener is the most straightforward and effective way. You can quickly spray several coats of the layer with the help of a spray gun and a compressor in a short period of time.
You must read: Can You Spray Bedliner On Aluminum Diamond Plate?
What are the benefits and drawbacks of spraying bedliner on top of sound deadeners?
Spraying a bedliner over the sound deadener will allow both possibilities, good and bad. I mean, it provides benefits as well as drawbacks. As long as you take care of the bedliner and sound deadener's maintenance, both products will be durable and long-lasting.
Provide Aesthetic Look
With a bedliner on the truck, your vehicle upgrades to the next level. It keeps the truck bed free from dents and scratches. Further, many bedliners are custom-made to match the vehicle's color. In this way, it provides the truck aesthetic and stylish look.
Increase durability
What is the primary purpose of applying a bedliner to the truck? A bedliner safe the truck's bed from abrasion, dents, dings, and scratches. Additionally, it has a tough and strong protective coat that increases the truck's durability.
Improve sound deadening
Without any doubt, a sound deadener can reduce the vibration and noise within the truck. However, if you spray a bedliner over it, the sound insulation will double up, and you can enjoy your ride in peace.
Following are some drawbacks of spray bedliner over sound deadeners.
Increase weight
Do you know a sound deadener has weight? The more weightage a sound deadener has, the better insulation it provides. Therefore, if you intend to spray a bedliner over the sound deadener, it adds more weight, impacting fuel efficiency.
Its requires preparation
To spray a bedliner over the sound deadener, you must first prep and clean the area. At the same time, you have to be careful not to damage the sound deadener because the sound deadener is pretty soft and softer than plastic.
Why don't you read about the cost concern on How Much Does A Raptor Liner Paint Job Cost?
What to use first, Sound Deadener or Spray Bedliner? Bedliner as Sound Deadener
What do you think to use first for more effective and better results?
A sound deadener or soundproofing is the first step to opt for, and a spray bedliner would come later. With this cycle, you will get both products' effectiveness.
However, if you think of applying a bedliner first, then forget about the sound deadener. Because with the bedliner installed, a sound deadener will not work.
If you are a truck owner interested in using both, keep in mind to use sound compression before and spray the bedliner later.
Undoubtedly a bedliner also allows some soundproofing properties while protecting the truck's bed.
Summing Up
If you have been keenly reading this article thoroughly, you must know that it is possible to spray bedliner over sound deadener. However, the installation comes with some challenges I have discussed in this guide. You can enjoy both products' benefits if you install them correctly and appropriately.
Ensure the softness and flexibility of the sound deadener, and go with a light hand when spraying the bedliner. This way, you will not harm it. I believe this guide provides you the answer with more insights and knowledge related to these products.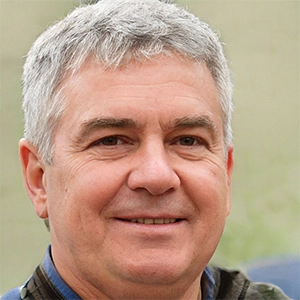 Joshea Mark is a trucker with a wealth of experience and a keen eye for quality. He has spent countless hours on the road and knows firsthand the importance of having a reliable tonneau cover to protect his cargo. That's why Joshea is so passionate about sharing his knowledge and expertise with others.
At Best in Tonneau Covers, he reviews the latest and greatest covers on the market, compares different brands, and writes buyer guides to help truckers like himself make informed decisions. Whether you're a seasoned pro or new to the world of trucking, Joshea's insights and advice are sure to be valuable. His writing is authentic and personal, reflecting his years of experience and his genuine desire to help others.