Does Raptor liner protect your truck's bed from rust and corrosion? Raptor Liner is a bedliner installed inside the truck bed in order to protect it from harsh natural elements. They are new on the market and have gained so much popularity among truck owners. The installation is pretty straightforward that allows only basic knowledge.
At this point, if you have not installed it, you must figure out its cost. How much does a Raptor Liner Paint Job Cost? Are you aware of the cost of Raptor Liner? Well, the cost of the Raptor liner differs. It depends on how you prefer to get the job done.
Therefore, as an expert, I decided to pen down a comprehensive article discussing the cost of Raptor Liner. Moreover, it will explain essential details as well that you must know. So before wasting time, let's go further and find the paint job cost.
How much does a Raptor Liner paint job cost?
Raptor liners are available at various costs depending on the kit you purchase. Let's start figuring them out one by one. The first option is the Raptor Liner kit. It comes with all the needed accessories, and you can install it yourself (DIY).
It costs you less than $300, including the shipping cost. Conversely to this, a liter of U-POL Raptor Liner can cost $50-$150. The former is the cheapest option for applying a Raptor liner because it comes with all the needed gadgets and tools. The latter option is suitable when you hire a professional to do the paint job.
However, the professional will demand a high cost, around $500 – $1000, depending on the degree of expertise; the range gets higher. If you are worrying about the paint job, do not. Spraying the Raptor Liner is super easy.
Luckily, Raptor Liner makes a kit with all the needed accessories. In case you do not want to get your hands dirty, you can contact a professional and get your paint job done.
As a motorist, you must evaluate which Raptor Liner option best suits your needs and preferences because both options have benefits and drawbacks. Depending on the liner type, the cost will be high or low. checkout How to Clean Up Raptor Liner?
Factors affect the Cost of Raptor Liner Paint Job
Many people believe that getting a paint job by yourself vs a professional is the only factor that affects the cost. However, this is not the ultimate truth. The cost also depends on the length you intend to paint.
A Raptor Liner kit can cover 125 square feet, equivalent to a full-size truck pickup truck bed.
Earlier, people just used Raptor Liner over their truck bed to protect it from wear and tear from luggage. Now, many truck owners paint their entire truck with Raptor Liner.
I believe this is a great idea to cover the entire truck with a liner because the truck has a durable and tough finish that resists any kind of rust, corrode and wear. Additionally, you will haul your truck even on the terrain and rough roads without worrying about any damage or harm.
How much Raptor Liner for whole Truck?
You might be thinking of getting paint over your entire truck. But I want to clarify one thing, which is the COST. Yes, getting your entire truck painted by Raptor Liner affects the cost. So keep this in your mind.
If you go for the entire truck paint, you will require 3 – 5 Raptor Liner kits, which cost you approximately $1000. Besides, if you hire a professional or expert to do this job, the total amount will be $300 – $5000. It is the same as the formula, the more Raptor you need, the higher the product price.
Is a Raptor Liner and an Ordinary Paint Same?
Once you have done the overall cost fluctuation of the Raptor liner, now it's time to compare it with ordinary paint as well.
Undoubtedly, ordinary paint is inexpensive, and this is by far the best option if you are on a budget. Its price range costs around $100 – $200. If you contact an expert for this job, it will cost you $500.
Note: The price range will fluctuate. So it is better to save some money for your paint job.
If I compare Raptor liners to ordinary paint, the former is more durable and reliable. Moreover, it has a thick finish which assures your truck will be safe and sound even on bumpy and terrain roads.
Also, remember that a Raptor Liner has no competition with any ordinary paint because it leaves some aesthetic and appealing look that others won't.
Regardless, I have explained both an ordinary and Raptor liner's pros and cons. Now the decision is yours, and of course, the pocket is yours. You may also be interested in Can You Spray Bedliner On Aluminum Diamond Plate?
Raptor Liner paint job – DIY
Do any of you install a Raptor Liner by yourself? Painting a truck with a raptor liner is no more difficult as plenty of videos and articles let you know how to spray it yourself.
We all know the fact that we only enjoy the benefits of a Raptor liner when spending less money.
The following is a guide on installing Raptor liners while reducing the cost of hiring a professional.
Collect all the needed tools
To start the procedure, you must have all the necessary material by your side. This way, you can easily install it. For the tools, I suggest you purchase a Raptor liner kit. This kit has all the tools and gadgets. The kit usually includes;
The other things you require for paint that you can easily get from the market include;
Prep the Surface
Likewise, paint, a Raptor liner needs a rough surface to bond with. If you purchase a kit, scuff pads are there to help you roughen up the surface of the truck bed. It might tire you, but it is an essential step to do.
Cover the Surface
We all know that the paint settles on unwanted places while spraying. To avoid this, use masking tape to the places to cover so you can create a fine and decent finish.
Do the Spray
Attach the spray gun to the top of the Raptor liner bottle, and at the bottom, attach it with the air compressor. Get everything assembled and gathered, and spray the raptor liner. Unlike paint, a Raptor liner makes a rough finish that makes you think you are making a mistake somewhere.
I prefer you to use a normal and balanced pressure of around 50 PSI. Spray two coats of raptor liner and let it dry for some hours. This liner can last for years.
Tip: Wear a paper mask that comes along with the kit that lessens the contents of Raptor liners.
Over to You – Is Raptor Liner worth using?
A Raptor liner is a highly durable and reliable product. It creates a tough surface that can not easily wear and tear. Moreover, it will protect the truck bed from rust, corroding, and dust. A raptor liner gives you the confidence to take your vehicle even on terrain roads. Besides, it comes in various different shades. Grab the one that matches your preferences. Count all the benefits and get yourself ready to purchase it. Investing in a Raptor liner will be worth it in the end. The cost factor is not very high for a durable and reliable product. You can save money by doing the paint job at home. In this guide, I have also explained the step-by-step method of spraying the paint.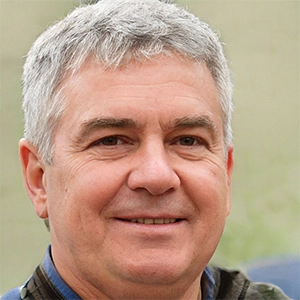 Joshea Mark is a trucker with a wealth of experience and a keen eye for quality. He has spent countless hours on the road and knows firsthand the importance of having a reliable tonneau cover to protect his cargo. That's why Joshea is so passionate about sharing his knowledge and expertise with others.
At Best in Tonneau Covers, he reviews the latest and greatest covers on the market, compares different brands, and writes buyer guides to help truckers like himself make informed decisions. Whether you're a seasoned pro or new to the world of trucking, Joshea's insights and advice are sure to be valuable. His writing is authentic and personal, reflecting his years of experience and his genuine desire to help others.