Having a truck bed cover is a perk but does your tonneau cover ever get a hole or tear apart? A hole in the tonneau cover will reduce security. In addition, if the hole is significant, it creates flapping noise, which will be annoying for a truck owner. What will you do in this situation? As an expert, many motorists asked me How to Patch a Hole in a Tonneau Cover. 
Truck covers made of soft fabric or vinyl material mostly tear apart or get a hole. This is due to many reasons. However, fixing the tonneau cover does not make it brand new but will make the damage less noticeable. In addition, it will stop it from getting more significant. In this article, I will elaborate on the steps to patch a hole in a tonneau cover. 
How to Patch a Hole in a Tonneau Cover? Steps
The tonneau covers are one of the imperatives to keep perfect addition to your truck bed. It is excellent for protecting your gear from outer elements. Plus, it secures the bed and enhances the truck's overall appearance.
Since it is constantly exposed to UV rays and other natural elements, it can easily tear apart or get a hole when a thief tries to stab the knife. Tearing and holes are critical tonneau cover problems. However, there are some steps to patch a hole in a tonneau cover. Follow the steps carefully, and your tonneau cover will be in shape.
Note: The whole process of fixing the tonneau cover takes 15 – 20 minutes.
Step 1
Determine that the area around the hole is clean and dry. This will guarantee that the vinyl adheres to the repair solution adequately.
Remove any dirt or oil that may have been built. Before swabbing with alcohol, ensure the area has been well-cleaned with water and soap.
Step 2
Next, Smooth any rough corners with a pocket knife, a razor, or a scissor. After that, they can lie flat and respond to repairs as needed.
Step 3
Using tweezers, insert the canvas backing from the vinyl and leather repair kit below the rip. Some kits may require glue, while others may require heat from a pressing iron or similar tool to seal the binding between the vinyl and the canvas.
Step 4
As precisely as you can, blend the pigments in the leather and vinyl touch-up kit to match the color of the truck bed cover. Combine the filler from the repair kit with the pigment.
Step 5
Add filler material to the rip. Instead of using one thick layer, use numerous thin ones. Apply the last layer of filler material with the embossing stamp that perfectly matches the texture of the bed cover.
These are the effortless steps to follow if your tonneau cover gets a hole. Following the steps mentioned, you can rip or fix your tonneau cover made of soft vinyl or fabric. 
How to Repair a Hole in Hard Tonneau cover?
The hard tonneau cover comprises durable plastic, fiberglass, and aluminum. It does not easily break off or get a hole in it. However, if you get a hole in a hard tonneau cover, there are easy-to-follow steps you can do yourself. 
Sand the Tonneau cover – Step 1
Simply sand down the damaged area and wipe it with alcohol to provide an excellent bonding surface for the repair chemicals can quickly fix a hole in a tonneau cover.
Fill the Hole – Step 2
Take some Bondo-glass (the Bondo with fiberglass strands in it), pack it into the hole until it is complete, and then smooth it out. Seal it off at last by using an excellent primer over it.
Seal and then Paint it – Step 3
After that, give it time to dry completely. If you wish to, this smoothing will allow you to paint correctly. You can further use the wax on the tonneau cover.
What Causes a Tonneau Cover to get holes in First place?
Undoubtedly, some tonneau covers rip more easily than others. But no matter what you did to it, yours may still rip.
However, there are particular situations where they are more prone to damage than others.
When overloaded or utilized for reasons other than its features, it may quickly get damaged or get a hole.
Massive damage may be done to tonneau covers by slamming them with heavy objects that have sharp edges or spikes.
If you clean tonneau covers using cleaning agents that are unsafe or not advised, you run the risk of damaging them.
Don't keep your truck parked in the heat or rain for an extended period.
How Long Should your Tonneau cover go without any Wear and Tear?
It has been said that a tonneau cover will go perfectly for 2 years if you take proper care and maintenance. Moreover, some models of truck bed covers will stay long, at least 5 years, with better and appropriate maintenance. 
But do not stick to this. Particular possibilities will cause wear and tear to the tonneau cover and affect its longevity. You must learn to fix the tear by following this: How to Fix a Tear in a Tonneau Cover?
It is true certain truck bed coverings are tougher than others and are, therefore, less likely to tear quickly. However, how well you utilize and maintain them will determine this.
The hard truck cover varieties, such as the hard folding or the hard retractable types, have more rigid and durable fabric, making them more resistant. 
Which things do I have to keep in my mind before Fixing a Hole in a Truck bed?
Some considerations you should make before patching any holes in your truck cover include the possibility that the repaired area will appear noticeably different in color from the rest of the cover because the repair substance may not be precisely the same color and texture as the original color of the cover.
You should also be aware that specific organizations could forbid the use of any repair materials on the truck bed cover. If such is the case, moving through with the repairs might terminate the warranty and terms of the purchase assurance.
You can contact the firm to find out whether this is permitted, and if it is, proceeding with the repairs may violate your warranty agreement.
Conclusion
Getting a hole or tear in a tonneau cover is not a big deal unless you know how to fix and repair the rip area. In today's article, I have explained how you can fix a hole in a tonneau cover. In addition, I also discussed the various statements that caused this troubleshooting. Follow these steps to fix the damage, and your tonneau cover will be ready to haul again.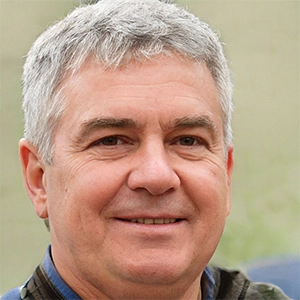 Joshea Mark is a trucker with a wealth of experience and a keen eye for quality. He has spent countless hours on the road and knows firsthand the importance of having a reliable tonneau cover to protect his cargo. That's why Joshea is so passionate about sharing his knowledge and expertise with others.
At Best in Tonneau Covers, he reviews the latest and greatest covers on the market, compares different brands, and writes buyer guides to help truckers like himself make informed decisions. Whether you're a seasoned pro or new to the world of trucking, Joshea's insights and advice are sure to be valuable. His writing is authentic and personal, reflecting his years of experience and his genuine desire to help others.