Do you guys hear about a low-profile tri-fold tonneau cover? Rough Country Low Profile Bed Cover is a tri-folding tonneau cover that secures cargo from outer elements and potential thieves. It improves fuel efficiency by decreasing aerodynamic force. In this regard, I decided to make a review article on Rough Country Low Profile bed cover.
The best tonneau cover is an accessory for a truck that complements its look by covering the exposed truck bed. However, measuring your truck bed before ordering a tonneau cover is crucial. Besides, tonneau covers have become popular as they protect the gear you want to keep dry and safe. Therefore, I propose a complete review article on a rough country tri-fold low-profile bed tonneau cover.
Rough Country Tri-fold bed cover
Guard your valuables with a sleek, low-profile Rough Country hard tri-fold tonneau cover. It features a flush low profile design that completely sits within bed rails and allows a nice, smooth look. Moreover, it has three durable aluminum panels to fold.
Let me tell you about its features and specifications in a quick way.
Brand: Rough Country
Style: hard tri-fold
Material: Aluminum
Exterior: painted
Bed access: 2/3
Lock type: tailgate
Item weight: 70 weight
Product dimension: 70 x 33 x 6 inches
Warranty: Limited lifetime guarantee
Rough Country Low Profile Bed Cover Review
I will explain every bit of this tonneau cover along with its pros and cons, so you have enough knowledge about it. This review will help you to purchase this tonneau cover.
Versions
The Rough Country hard folding tonneau cover New Body Style fits over the Jeep Gladiator 2019-2022 with a 5' truck bed. However, it does not fit with the multifunctional tailgate.
Besides, it also fits over Tacoma, Ram 1500, and Chevy Silverado 2019 – 2023.
Design
Does Rough Country hard tri-fold tonneau cover give a bulky look? People believe that a hard tri-fold truck bed cover is high profile rather than a low profile.
But the truth is the opposite; this hard tri-fold tonneau cover allows a smooth, low-profile appearance that complements your overall truck look.
The cover's exterior is made with durable aircraft aluminum material which is strong and sturdy yet lightweight. It has a gloss black powder coat finish that gives it a texture for a premium and killer good look. Moreover, it prevents the cover from getting chips, dents, scratches, and fades.
As for the type, Rough Country is a hard tri-folding tonneau cover. How much does it protect the cargo?
So, Extang Xceed works similarly to the soft vinyl ones but adds more protection and security to the cargo inside the truck bed. When folded up near the windscreen, the cover gives complete bed access to its owner.
You can secure the cover by using buckle straps. Simply fold the cover near the cab window, and a buckle strap fastens the cover in its place and allows you to haul the truck with an open tonneau cover. It allows you 2/3 bed access.
Material
Rough Country low profile bed cover panels construct with aircraft aluminum material and a protective outer layer texture. It ultimately secures your cargo from potential thieves and harsh natural components.
Unlike other tonneau covers, which are aluminum or polycarbonate tonneau covers. That's not the case here. You are gonna find a lightweight aluminum material for the exterior. The aluminum surrounds with foam coating are popular with these hard folding covers.
Weather protection
Now to keep things even more watertight, this cover includes a thick rubber gasket on all four sides that helps to save the cargo from water and keep it nice and dry at all times.
The top layer manufactures with a glossy black powder coat which adds textures. These textures prevent dents and scratches from appearing over the cover. Additionally, the powder coat resists UV rays to fade the cover.
Ease of Use
Rough Country has a popular design of hard folding, which is highly convenient. You can fold a panel up and out of the way quickly and easily if you need to haul anything large or big.
Similarly, to cover the truck bed, unfold the tonneau towards the tailgate. In this way, your cargo gets safe and protected from outside elements.
Locking Mechanism
Rough Country low profile tonneau cover has a traditional lock system. To open the cover, shut the tailgate first, unlatch the latch from either side of the truck, and roll it backward for more space.
The cover is more secure if compared to its counterparts. You can learn about tonneau cover locking techniques for better secure bed covers.
Rough Country low profile hard tri-fold Tonneau cover Installation
Installation of this cover is straightforward. It comes pre-assembled with a cover, bed rails, and hardware accessories. It takes you 25-30 minutes for the installation. To begin with, attach the bed rails to the sides of the truck bed. Ensure the rails align and are in the proper position.
Clamps down the rails by using a wrench. Remember to tighten the clamps.
Also, the cover comes with drain tubes that adjust at the front of the cover. It directs the water outside the bed and keeps it dry and safe.
Next, drop the cover on the back side and adjust it appropriately by fitting the brackets. When you are done with this, and sure the cover is aligned, unfold it towards the tailgate.
To ensure it's installed correctly or not, fold the cover and fasten it to my truck. You can also check by doing this. The cover is just easy to remove as it is handy to install. And you are ready to hit the road with new adventures.
Performance
If you have stuck around this far, you can quickly tell how the Rough Country low-profile tonneau cover performs. This heavy-duty aluminum cover can stand in any weather condition without wear and tear. In addition, the cover has weather strips that ensure high weather protection and keep the cargo dry.
The tri-fold hard cover keeps the cargo protected while giving a low-profile design.
Pros
Easy to install and remove.
Allows an excellent low-profile design.
Effortless open latch system.
It locks with a tailgate to provide next-level security.
The material is of high quality.
It is inexpensive.
Cons
It does not work with the model's CarbonPro box.
It lacks advanced features.
Who makes rough country tonneau cover?
The Rugged Liner brand manufactures rough Country tonneau covers. Suppose you compare both brands' truck bed covers. In that case, it gives you a comprehensive conclusion that Rough Country tonneau covers are more budget-friendly and have traditional features (fewer new features introduce). However, the Rugged Liner tonneau cover has more advanced and improved features.
Final Advice on Rough Country Low Profile Bed Cover Review
Even though it's a tough folding cover, you'll still be able to fold it up like a traditional soft vinyl tonneau cover. This tonneau cover can offer you all the advantages of the soft vinyl tonneau cover, along with the ultimate protection of the truck or pickup.
This is a superb example of a tonneau cover that will do it all. Strength, durability, and simple protection system. I have intimately mentioned Extang Xceed's features, pros, and cons in this article. I suggest this tonneau cover to everybody who needs help deciding what one to shop for.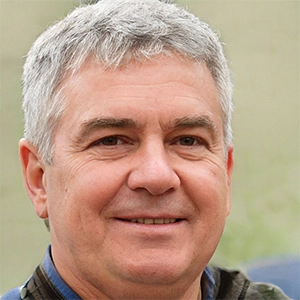 Joshea Mark is a trucker with a wealth of experience and a keen eye for quality. He has spent countless hours on the road and knows firsthand the importance of having a reliable tonneau cover to protect his cargo. That's why Joshea is so passionate about sharing his knowledge and expertise with others.
At Best in Tonneau Covers, he reviews the latest and greatest covers on the market, compares different brands, and writes buyer guides to help truckers like himself make informed decisions. Whether you're a seasoned pro or new to the world of trucking, Joshea's insights and advice are sure to be valuable. His writing is authentic and personal, reflecting his years of experience and his genuine desire to help others.