Being an expert is like giving answers to the motorist's questions. Many of them frequently asked me Can You Leave The Bedliner on When You Put a Shell? Installing a Camper Shell over the truck bed will protect your valuables. Further, it is the best way to guard the cargo against thieves.
On the other hand, bedliners are the safest and more beneficial way to hold the cargo in its place without making it move and shift. Both bedliner and camper shells are equally crucial to truck owners. So in today's article, I will debate these two truck accessories side by side.
Can You Leave The bedliner On When You Put A Shell?
If you are a truck owner, you must have gone through a situation where you needed to install a bedliner with a Tonneau cover. Or you must have installed a camper shell with a bedliner. Truck beds are the most neglected part, even though they face the most harshness.
Nowadays, Cargo deliverers are more conscious about the truck's bed, so they use bedliners. Without any doubt, bedliners are necessary for the truck to protect the bed from harsh components. However, when deciding on a camper shell for your truck bed, bedliners become a concern.
But the question arises: can you leave the bedliner on when you put a shell?
The answer to this question is not straightforward as many things are discussed under the context of both accessories, for example, bedliner type and shells.
Let's first get to know the two types of bedliners: spray-on bedliners and drop-in bedliners.
Spray-in Bedliners VS Drop-in Bedliners
You can leave spray-in bedliners on while installing a camper shell. Spray-on bedliners do not create obstacles and hindrances for a camper shell. 
While drop-in bedliner require cutting or trimming as they block the surface of the camper shell, mostly, drop-in bedliners go above the rail, which causes hindrance.
Moreover, if the drop-in bedliners or plastic mats are not cut in the perfect shape, then there are chances of blocking the surfaces of the rails for the attachment of the shell.
Drop-in bedliners can easily detach from the truck's bed and are easily removed for the installation of the camper shell. However, if you do not know how to cut the bedliner in the precise and required shape, go to the mechanic and reshape the bedliner.
Besides, shaping the bedliner is relatively easy. Even you can do it at home by yourself. As a truck owner, you might have some tools for cutting plastics; but if you do not have them, purchase them and use them later.
Below are steps for cutting the bedliner by yourself (DIY).
First, determine where you want to cut the plastic. Measure from beneath the rails, as shells are attached to the railings.
Remove the mat and clean it if there is any dirt on it. It is optional to clean the bed using this.
Finally, cut the Bedliner using the cutter and reinstall it in the truck.
You can drill holes or remove the clamps from the bed liner rail protection that wraps around the rails.
How Beneficial are Camper shells?
Truck owners haul their stuff daily. Covering the truck's bed is the only way to save the cargo from the prey's eyes. Moreover, you do not want to leave or expose your valuables on the roads for thieves; instead, lock and secure them inside the truck's bed with a camper shell.
Camper Shells are a tough and durable yet lightweight material that protects the truck's bed from the outer components and thieves. What do you prefer Tonneau Cover Vs Camper Shell?
Apart from these, the camper shell works as storage. How? If you are a camping lover dealing with the problem of how you can live in that area. Installing a camper shell on your truck will allow you to travel everywhere and at every time.
It is waterproof, so you do need to worry about sudden rain or snow.
Lastly, the camper shell is the best option for camping freaks or those who love journeys. If you install a camper shell, long distances and weather changes will not be a problem.
What Should You Expect When Installing A Shell With A Bedliner?
Bedliners are like a gift for truck beds. A truck bed faces several challenges since it transports everything from heavy equipment to dangerous chemicals. It protects against chemicals, corrosion, dents, scratches, UV radiation, and many other things around the clock.
Camper shells, which are perfect for multi-purpose activities, can provide the same level of protection. They are the only option for storing truck beds and protecting them from the elements and criminals.
However, most vehicle owners install bed liners before looking for a camper shell. The liner might occasionally pose issues while attaching the camper shell.
Bedliners come in two varieties: spray-in and drop-in. For your convenience, I have shown the issue separately for each type of bed liner.
Troubleshooting with Spray-in Bedliner
Spray-in bedliners are a protective covering that protects truck beds from scratches, dents, corrosion, and even sunlight rays. Because of their outstanding safety and convenience, these bedliners are pretty popular.
Spray-in bedliners, as opposed to drop-in bedliners, are simple to apply and may be a long-term friend. Although it is successful, the cost is relatively high, and removing them is difficult.
This is why removing the spray-in bed liner while mounting the camper shell might be troublesome.
Long-term contact with them might cause health problems, especially if you are allergic to polyurea and polyurethane.
Troubleshooting with Drop-in Bedliner
Drop-in bedliners are plastic mattresses that sit on top of the truck bed. These plastic mats are tough, long-lasting, and simple to remove. They are far more effective in protecting truck beds from dents, tears, corrosion, and other damage.
Though drop-in bedliners are successful in every aspect, if they are not shaped and placed correctly, they might cause several issues when adding a camper shell.
Is this anything that worries you? Don't worry; I'll share the answer with you as well.
The camping shell will be obstructed if the bedliners have rail guards or go over the rail. In this scenario, you must either remove the entire Bedliner or choose another alternative.
Read also: What Will Diesel Fuel Do To A Bedliner?
FAQs
Can I spray bed liner without sanding?
You must sand away your factory paint before applying a spray-in or roll-on bedliner. Otherwise, the material will not adhere to the truck bed. A well-ventilated workplace is essential. As is the necessary safety equipment: gloves, goggles, and mask.
Which is better drop-in or spray-on bed liner?
Compared to each other, a spray-on bedliner offers more protection than a drop-in because it is sprayed directly to the truck's bed and binds with the metal. In addition, spray-in bed liner is more durable than drop-in since it does not have fitting concerns that might cause harm.
Can a spray-in bedliner be removed?
Heat the inner layer parts with the gun, then chip them away with the chisel. A paint scraper is typical for this purpose, but if you want something more forceful, consider an aggressive air chisel. Repair shop professionals believe this is the best way to remove a spray-in liner.
Summing Up
When installing a camper shell with a bedliner on, you need to know certain things. Both bedliners, spray-in, and drop-in have separate characteristics and features. With spray on, you do not have any worry because it does not create any obstacle in fitting the shell. Whereas with a drop-in bedliner, you might need to cut its parts which cause hindrances and blockage.
I have mentioned how you can cut the drop-in bedliner by yourself. Now, the choice is yours.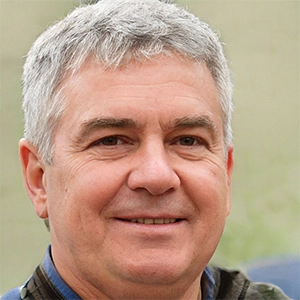 Joshea Mark is a trucker with a wealth of experience and a keen eye for quality. He has spent countless hours on the road and knows firsthand the importance of having a reliable tonneau cover to protect his cargo. That's why Joshea is so passionate about sharing his knowledge and expertise with others.
At Best in Tonneau Covers, he reviews the latest and greatest covers on the market, compares different brands, and writes buyer guides to help truckers like himself make informed decisions. Whether you're a seasoned pro or new to the world of trucking, Joshea's insights and advice are sure to be valuable. His writing is authentic and personal, reflecting his years of experience and his genuine desire to help others.