Once you install a tonneau cover over your truck's bed, it's time to haul it. Owning a tonneau cover means enjoying every bit of your travel without worry. A tonneau cover protects your truck's content from dirt and debris. However, at the same time, it can create a problem for you on How to mount a Bike Rack over the tonneau cover. 
Truck bed covers are the greatest accessories for the truck till now. It provides countless benefits and comfort. Additionally, with a tonneau cover, your truck becomes a truck. But you can't just throw all the heavy objects into the truck. If you want to avoid scratches and dents, it is time to invest in a bike rack for your truck bed cover.
How to Mount a Bike Rack over the Tonneau Cover?
Installing a bike rack over a heavy-duty, hard tonneau cover is easy and convenient because it can carry weight and does not crack or smash. Further, the type of bike rail also depends on which type of tonneau cover you have installed over your truck bed and the bed rails, whether they are unobstructed or not. 
You can also read in detail about putting a ladder on the tonneau cover: Can you put a Ladder Rack on with a Tonneau cover?
Tonneau Cover Bike Rack DIY
Are you ready to mount a bike rack over your tonneau cover? Then it is time for the DIY. Let's get into the installation process. 
Here are the simple and easy steps to mount a bike rack over a tonneau cover:
Get a bike rack that is compatible with your tonneau cover. In some cases, bike racks do not fit. So you must purchase a rack design for mounting on specific covers, such as hard or soft ones.
Further, clean the surface of the tonneau cover where you are going to mount the bike rack.
Next, grab the bike rack and lay it out with all its hardware accessories.
The next step is to find out the mounting areas over the tonneau cover where the bike rack will tie.
Arrange the bike rack's frame and attach its arms, crossbars, and other hardware accessories by following manual instructions.
Moreover, take the bike holders or trays and attach them to the main frame of the bike rack. Ensure they are snug fit.
Take the straps or clamps and install them. It will secure the bike rack to the tonneau cover.
Ensure the bike rack fastens securely to the tonneau cover and won't move while driving.
Once you are done, test it to confirm that the bike rack or its components are functioning appropriately.
When you double-check the bike rack, it's time to load your bikes onto it.
Read also about:
What are the alternatives for mounting bike racks? DIY Truck Bed Bike Rack
Hitch-mounted bike racks
The hitch receiver on the back of a vehicle is where hitch-mounted bike racks are manufactured to fit. They are amazing in their functionality. They can remove and offer a safe and secure platform for transporting bikes when not in use.
Hitch-mounted bike racks use a locking mechanism that secures the bikes to the rack. Additionally, it offers to load multiple bikes at a time. Hitch-mounted racks are most popular among truck owners because they provide easy access, do not break 3rd brake visibility, and are handy. 
You can go with our recommendation of Allen Sports 4-Bike Hitch Racks for 2 in. Hitch
How to attach hitch-mounted bike rack by following the simple steps which are;
Purchase the right size rack that perfectly fits over your truck's hitch receiver.
Additionally, grab the rack and attach it to the hitch receiver. Ensure you tighten all the bolts to secure them.
Next, load the bikes onto the rack and secure the bikes by using straps.
Do not forget to double-check that all the bikes securely seal to the rack. Also, the rack properly attaches to the cover.
Now you are ready to drive your truck to your destination. Unload the bikes by doing the reverse method.
Note: when the hitch-mounted bike rack is not in use, uninstall it and place it in a safe place.
Wheel-mounted Bike Rack
It is another alternative method of mounting a bike rack. Wheel-mounted bike rack secures the bike by its wheel. Follow the below instructions to mount a bike with a wheel-mounted bike rack.
To begin with, detach the front wheel of the bike.
Next, put the bike's frame in the center of the rack and fasten it with straps or clamps.
Furthermore, set up the bike's front wheel in a distinct wheel holder.
Ensure that the bike is properly secure and would not move or shift while driving. Moreover, as a driver, you can double-check for peace of mind.
FAQs
Can I put a rack over my tonneau cover?
Yes, you can put a bike rack over a tonneau cover, but it depends on the type of tonneau cover and bike rack you have. Some tonneau covers are incompatible with certain bike racks, so it is essential to check both specifications before purchasing. It is also recommended to follow the manufacturer's instructions for proper installation and use.
Can you have a tonneau cover with bed rails?
Yes, you can have a tonneau cover with bed rails. Some tonneau covers are designed to be compatible with bed rails, while others may not be. To ensure compatibility, checking the specifications of the tonneau cover and bed rails before purchasing is essential. If you already have bed rails installed on your truck, ensure the tonneau cover you choose is compatible with them. 
You can read in detail here Can You Put a Tonneau Cover On a Truck With Bed Rails?
Final Word
You can install a bike rack over the tonneau cover to prevent scratches and dents on your truck's bed. However, this method won't apply to every type of tonneau cover. You must ensure the type of tonneau cover before purchasing a bike rack. Moreover, get one that is durable and long-lasting.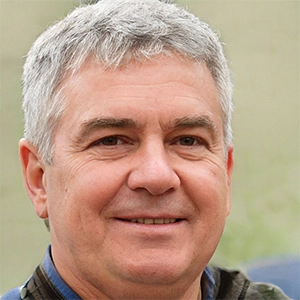 Joshea Mark is a trucker with a wealth of experience and a keen eye for quality. He has spent countless hours on the road and knows firsthand the importance of having a reliable tonneau cover to protect his cargo. That's why Joshea is so passionate about sharing his knowledge and expertise with others.
At Best in Tonneau Covers, he reviews the latest and greatest covers on the market, compares different brands, and writes buyer guides to help truckers like himself make informed decisions. Whether you're a seasoned pro or new to the world of trucking, Joshea's insights and advice are sure to be valuable. His writing is authentic and personal, reflecting his years of experience and his genuine desire to help others.